Reese Witherspoon's Draper James teamed up with Keds for the cutest spring sneakers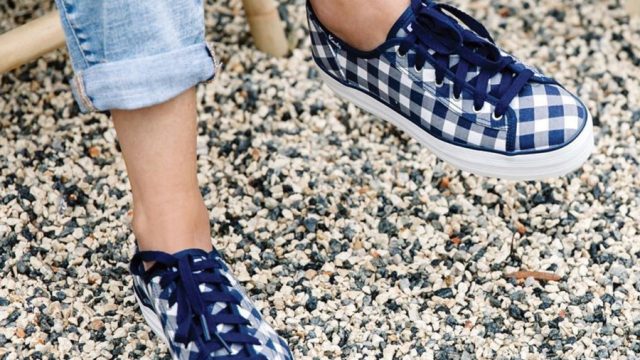 Springtime means lots of walking outside (once we're no longer under quarantine due to the coronavirus (COVID-19) pandemic, of course). Strolling through parks, exploring festivals, and taking the long way home is what we look forward to when the temperatures rise. We get a lot of wear out of our sneakers during the warmer months, which means a spring refresh is typically necessary. Last seasons' sneakers are battered AF, TBH. Luckily, Reese Witherspoon's fashion line Draper James teamed up with one of our favorite shoe brands, Keds, for a sneaker collection that screams "spring." Count us in.
Keds has long been a trusted shoe brand for comfortable, stylish, and affordable kicks. On the other hand, Reese Witherspoon's lifestyle brand Draper James is known for fun and feminine fashion with Southern influences. Together, the brands created four pairs of shoes perfect for all of our warm-weather adventures. Gingham, chambray, and eyelet are classic prints that we'll continue wearing for seasons to come. Shop the Keds x Draper James collection below.
1Keds x Draper James Triple Kick Dolly Check
Navy gingham is a hallmark of Draper James, and we'll never get tired of wearing it on our dresses, pants, and blouses. But now our love of gingham can shine through in shoes, too. The more gingham, the better, in our humble opinion.
2Keds x Draper James Double Decker Eyelet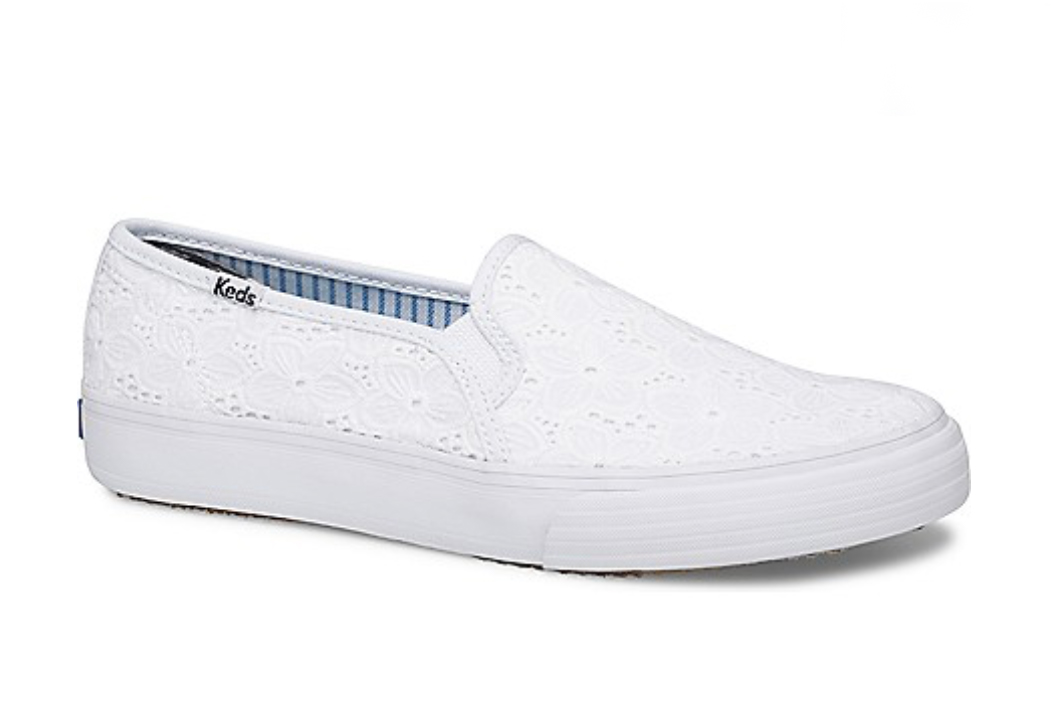 Eyelet elements are a staple in warm-weather wardrobes, and this slip-on style shoe is ideal for spontaneous spring outings.
3Keds x Draper James Kickstart Chambray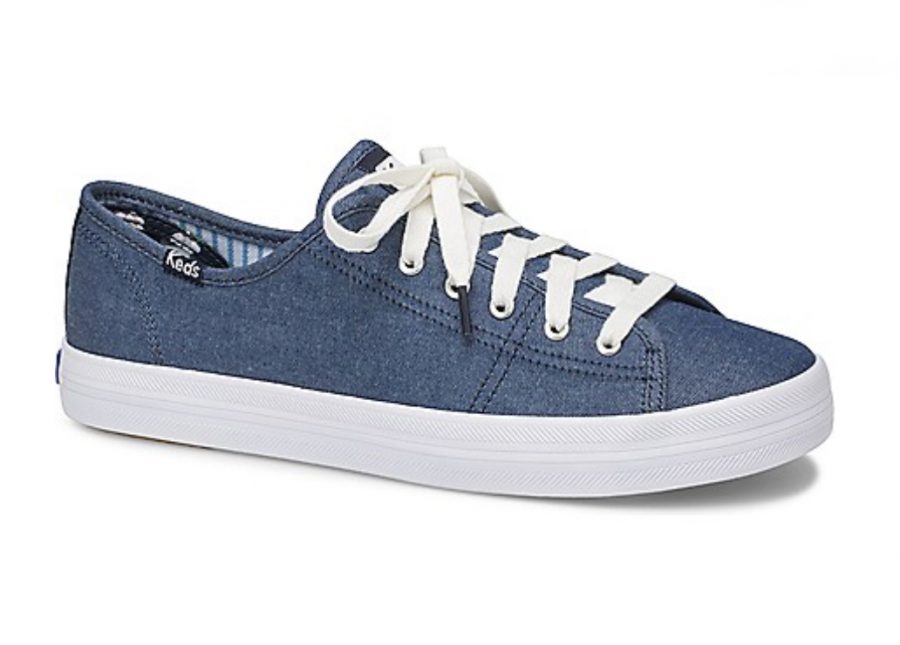 These everyday sneakers just might be our new go-tos. Keds and Draper James decided to offer three lace options—white, navy, and gingham—so you can keep these kicks feeling fresh.
4Keds x Draper James Champion Magnolia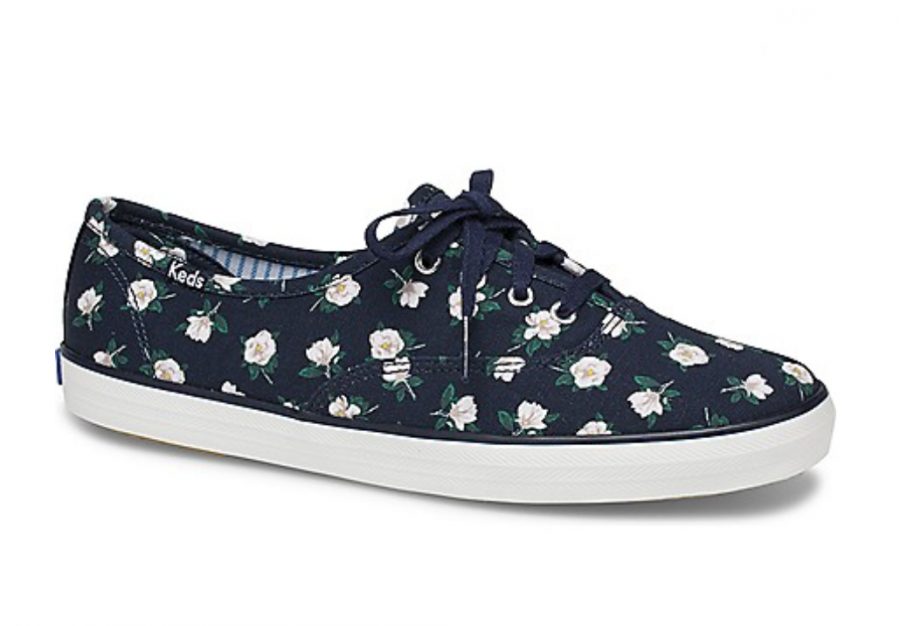 The magnolia flower is Draper James' bread and butter, so of course it makes an appearance in this Keds collection. You can't go wrong with this pair: Keds' iconic Champion sneaker, done over with the floral pattern.
Shop the Keds x Draper James collection here.