This might be the most dramatic prom photo ever, thanks to a tornado
If you think you've already seen the most dramatic photobomb in the history of prom photos, think again. Over the weekend, two teens in Colorado on the way to prom posed for a few pics (as one does before prom). Ali Marintzer and her boyfriend, Charlie Bator, look amaze in their gown and tux, but they've been a tiny bit upstaged by the full-on tornado in the background.
No, Dorothy. That wasn't a dream. It totally happened.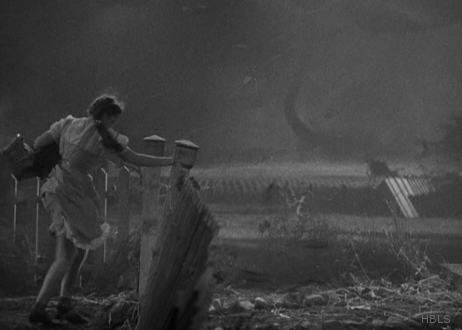 According to Huffington Post, while the tornado in the pic looks awfully threatening, it was a full three miles away. So it was safe to snap a few pics for posterity. You know, so years from now when Ali's kids are bragging how about rad their prom was, she can say, "Oh, that's cute. There was a TORNADO at my prom."
The prom at Wray High School was postponed for 45 minutes due to the storm, but aside from some damage to a few buildings and 5 people who suffered minor injuries, all was well.
We can't help but wonder if they played "Over the Rainbow" at the prom, though. Seriously, we need to know.