Drake was Millie Bobby Brown's "security" at a Golden Globes after-party, and that's baller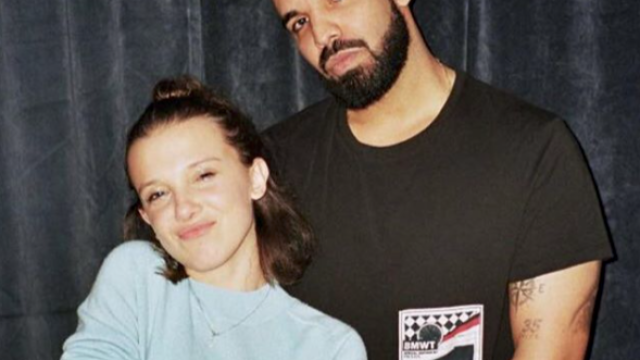 After the party is the after-party, and after the 2018 Golden Globes is the official Netflix after-party! After the awards show, Millie Bobby Brown linked up with Drake at the Netflix bash, because Brown and Drake are, like, legit friends now. Brown shared a photo with the rapper and jokingly referred to Drake as her muscle. "Blessed to have my security be my +1 at the netflix party," the Stranger Things star captioned the Instagram photo.
The best part is that Brown introduced Drake to all her buddies. Gaten Matarazzo snapped a selfie with the rapper and called him the "nicest guy I've ever met." Caleb McLaughlin also met the icon and captioned his pic "OK SO THIS HAPPENED." Someone at the party snuck a pic of Drake chatting it up with Brown and Finn Wolfhard, the latter gazing into Drake's eyes like he was meeting God for the first time.
How funny is it that little Eleven is the conduit between the Stranger Things crew and Drake?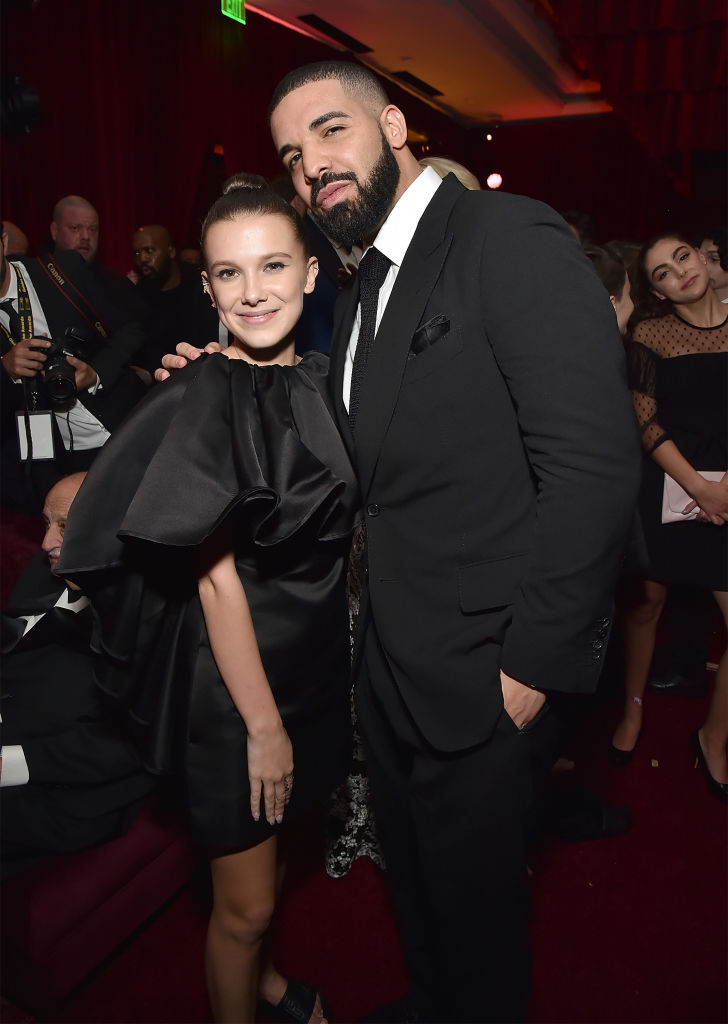 false
Brown and Drake showed up in an Instagram photo together back on November 11th, 2017 after meeting at one of Drake's concerts in Australia, and since then, the internet has really embraced this unexpected friendship.
https://www.instagram.com/p/BbWSh4An-Bl
At first we thought it was random that Drake attended the Netflix after-party, but he's executive producing a series for Netflix called Top Boy. Top Boy was a British show that ended in 2013, but Drake is reviving it for the streaming site after becoming a huge fan of the original series.
And also, we're sure Drake wanted to pop by and say hi to his Stranger Things pals.