We finally found out who "Keke" is in Drake's cameo-filled video for "In My Feelings"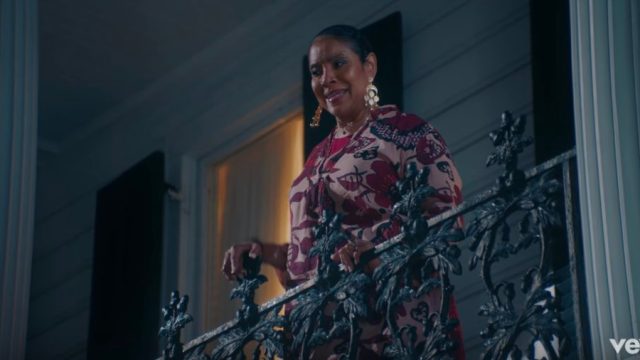 The music video for "In My Feelings" has finally arrived, and it's already the best thing you'll see all day. The Karena Davis-directed video is a hilarious and meta homage to the viral #InMyFeelingsChallenge started by comedian Shiggy. The song is the fifth single off Drake's fifth studio album, Scorpion, which was released in June.
The video opens with Drake channeling Lloyd Dobler from Say Anything, appearing outside the window of his beloved Keke (Power star La La Anthony), whom he sings to during the song's chorus. However, Drake and Keke are interrupted by Keke's mother (played by Phylicia Rashad—that's right, Mrs. Clair Huxtable), who wants nothing more than for Drake and his "Taye Diggs-movie" energy to exit the premises.
After his disastrous attempt to make up with Keke, the rapper wanders the streets of New Orleans as people all around him participate in the #InMyFeelingsChallenge—including Shiggy himself. City Girls' Yung Miami, who makes up half the duo featured on the track, also makes a cameo in the video, wearing a "Free JT" jacket in support of her rap partner JT, who is currently in prison for fraud.
In true Drake form, the video takes another turn when a (very confused) Drake wakes up in his trailer on-set, talking about a crazy dream he had in which his song became a viral dance craze and even Will Smith was there. You kind of just have to see it.
https://www.youtube.com/watch?v=DRS_PpOrUZ4?feature=oembed
The video ends with a collage of highlights from the #InMyFeelingsChallenge, featuring Strangers Things stars Millie Bobby Brown and Noah Schnapp, DJ Khaled, Leslie Jones, the Queer Eye guys, Odell Beckham Jr., and of course, the king of the "In My Feelings" challenge, Will Smith.