Drake's new music for "I'm Upset" is basically just one epic Degrassi reunion, and Twitter approves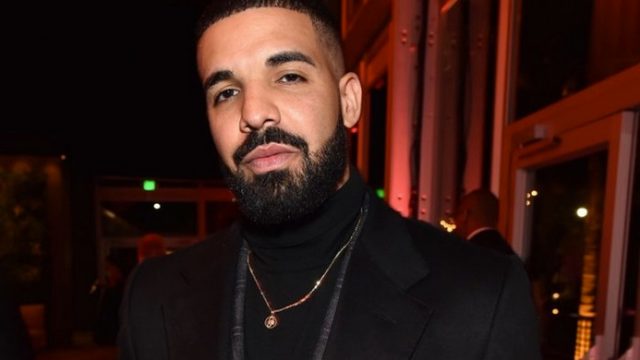 We don't think you're ready for Drake's new music video, because we certainly were not.On Wednesday, June 13th, Drake dropped the video for his song "I'm Upset," and it's basically the Degrassi high school reunion you've always wanted. Watch out because the nostalgia hits hard.
The video starts with Drake — or should we call him Jimmy Brooks? — waking up in the middle of the Toronto Raptors' court. A notification on his phone alerts him that his high school reunion is "tonight," and the rest is beautiful, music video magic.
Drake/Jimmy rolls up to the party alongside Shane Kippel, aka "Skinner" Mason (we audibly gasped when Skinner hit the screen), where they link up with the entire Degrassi: Next Generation crew. We're talking Miriam McDonald, Lauren Collins, Sarah Barrable-Tishauer, Cassie Steele, Stacey Farber, Adamo Ruggiero, Jake Epstein, Christina Schmidt, Andrea Lewis, Melissa McIntyre, LinLyn Lue, A.J. Saudin, Jake Goldsbie, Marc Donato, Dalmar Abuzeid, Nina Dobrev, and Paula Brancati.
The Class of 2007 is back, people.
Even Stefan Brogen reprises his role as Principal Simpson in the video (and buys weed from Jay and Silent Bob, no less). Remember 2005's Jay and Silent Bob Do Degrassi? Sure, it was weird. But it happened.
https://www.youtube.com/watch?v=rIhx2wZ8jnA?feature=oembed
Drake pulled out all the stops on this one (after a tumultuous month), and fans are taking note.
https://twitter.com/udfredirect/status/1007182312352681984
https://twitter.com/udfredirect/status/1007111668567019521
false
https://twitter.com/udfredirect/status/1007231403615047681
Drake, you've officially done Degrassi fans a solid. Now we have to fight the urge to go back and binge-watch the entire Next Generation series.