Drake donated the entire budget for his "God's Plan" music video, and Twitter can't handle it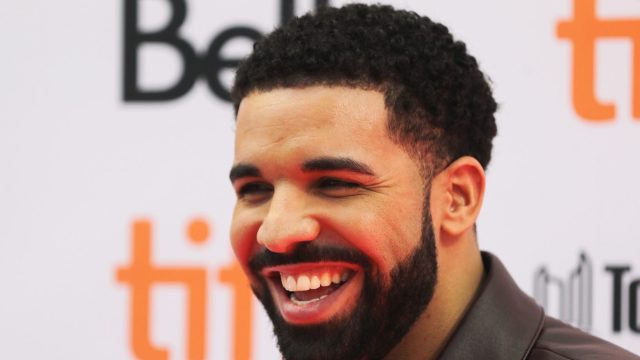 If you're like us, you probably already have more than enough reasons to love Drake. But just in case you need one or two — or maybe a million! — more, get ready. Drake donated the entire budget for his "God's Plan" music video. All $996,631.90 of it. And our hearts are bursting!
In truth, we're starting to lose track of the super-sweet rapper-singer-songwriter's random acts of kindness. Drake cemented his superhero status in November 2017 when he called out a fan for groping girls at his concert. Then, in January, he melted our hearts (again!) when he was Millie Bobby Brown's "security" at a Golden Globes after-party. But Drake took his do-gooding game up a notch while filming the music video for his latest single in Miami.
Even before the "God's Plan" video dropped Friday, February 16th, word spread that Drizzy had dropped something else on the Miami community to make them smile: gigantic checks. Like $50,000 to a women's homeless shelter. And $50,000 to a student at the University of Miami's Frost School of Music. He even paid a visit to a local Sabor Tropical Supermarket and paid for everyone's groceries. But no one knew the extent of what Drake was up to until the "God's Plan" music video debut.
https://www.youtube.com/watch?v=xpVfcZ0ZcFM?feature=oembed
*sniffles* Drake, you're too good to us. *dabs eyes*
The music video opens with a title card that reads, "The budget for this video was $996,631.90," followed by another that reads, "We gave it all away. Don't tell the label." We then watch Drake surprise unsuspecting Miami residents on the streets, at schools, and in shops as he handed out hugs, oversized checks, and literal stacks of cash. Heart = warmed.
And Twitter was definitely having all the #feels.
false
https://twitter.com/udfredirect/status/964547525788057600
false
Even Miami's mayor, Francis Suarez, showed Drake some love.
Inspired by Drake's big-heartedness, some users even challenged others to make like Drake and do something kind for someone.
https://twitter.com/udfredirect/status/964585781552734208
For now, the current tally of reasons to love Drake stands at…INFINITY!