Rihanna leans in to kiss Drake as they walk offstage and yep, it's still adorably awkward
Last night was a big evening for music and celebs as the 2016 VMAs took place and all eyes were on Rihanna as she was getting set to win the coveted MTV Michael Jackson Video Vanguard Award.
The princess of pop was introduced by her friend/collaborator/maybe-lover, Drake, who made all hearts swoon with his confessions of love for Miss RiRi.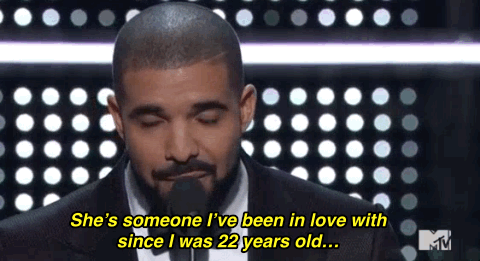 "She is someone I have been in love with since I was 22 years old," Drake said with tears in his eyes. We've been watching these two and their on-fire flirting for a while, so this doesn't come as a surprise, but what happened next surprised us all.
As he handed her the award, we went in for a kiss… but got denied right there on stage in front of everyone.
Rihanna pulled away and as she accepted her moon statue and did a quick swerve and dodge and gave him a hug.
And it didn't go unnoticed.
https://twitter.com/udfredirect/status/770106663969890304
false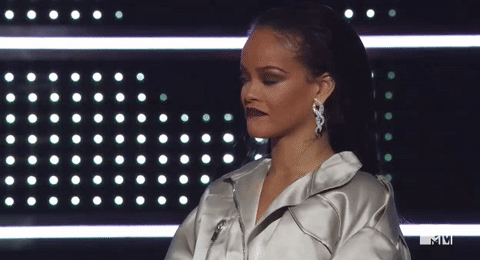 RiRi and Drake have never been shy with each other, but it didn't seem like she cared too much for Drake's light-hearted attempt to steal her spotlight, with a smile and a giggle she can be seen saying "that wasn't funny."
But, during her speech she thanked him for his "amazing" words and when they walked off stage together, she didn't seem shy about his serious PDA anymore.
Drake finally landed that kiss and the *maybe* love story for these two continues.