A Drake fan reportedly broke into his home and stole some water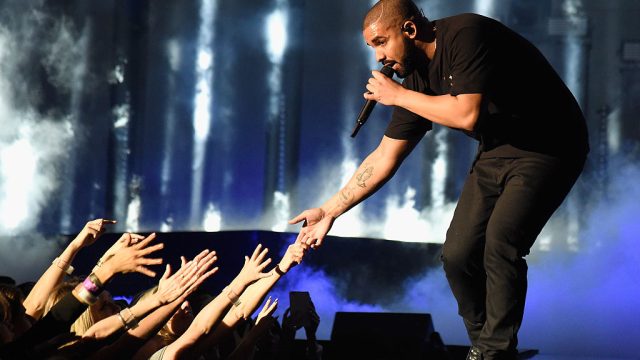 Now, if we were going to scale a fence and sneak into Drake's place — wait, that came off all wrong. Let's try this again: According to Paper Magazine, a Drake "fan" broke into the rapper's home to have a sip of water, and um, we just don't get it. Like, at all.
So, yeah…what we meant to say is we just don't understand this self-proclaimed Drizzy supporter's life choices. As multiple outlets have reported, a 24-year-old female fan was found inside Drake's California home and is now allegedly facing felony robbery charges for stealing drinks.
And we're not talking thousand-dollar bottles of champagne here, people. Apparently, she admitted to taking $10 worth of Pepsi, Sprite, and Fiji water during her brief but illegal stay in his home.
According to TMZ, this unusual breaking and entering incident occurred on April 3rd when a member of Drake's crew contacted police after spotting the unidentified woman hanging out in one of the rapper's bedrooms around 10:30 p.m. When authorities arrived, the alleged burglar was wearing one of Drake's hoodies and claimed she had been allowed to come onto the property.
Reportedly, the rapper wasn't home at the time, and there were no signs of a forced entry. However, the fan subsequently confessed to taking all of those drinks because apparently standing around and waiting for Drake to come home leaves one in a particularly parched condition.
Sheesh, y'all. Fans do some strange things. Odds are Drake didn't spend much on the water and soda, but for the fan, they're officially the most overpriced drinks ever.