Drake is breaking major records with his new album "More Life"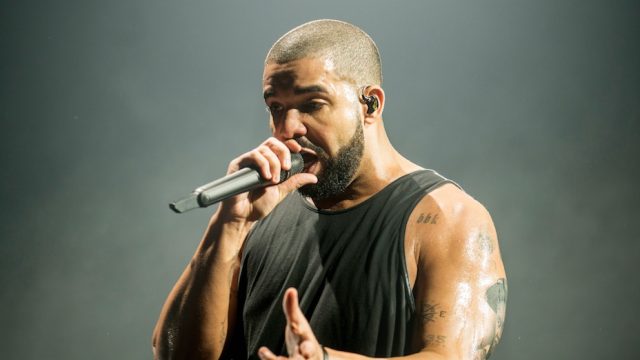 Maybe the question should be, when is Drake not breaking records?! Seriously, this guy is always upping his game! We just heard that Drake has another No.1 album and streaming record with his latest release More Life. It's his seventh album to debut in first place on the prestigious Billboard 200 chart, which is an incredible accomplishment.
The album, which was released on March 18th, earned 505,000 equivalent album units in its first week, according to Nielsen Music. "That's the biggest week for any album since Drake's own Views launched with 1.04 million units on the list dated May 21, 2016," Billboard stated.
And it gets better once you get into even bigger picture stuff. Also according to Billboard, "Drake's seven No. 1s ties him with Kanye West and Eminem for the second-most No. 1s among hip-hop acts, trailing only Jay Z, with 13 leaders." 
Yup, we're not even halfway through 2017, and Drake is OWNING the music scene.
via giphyAaaaaand that essentially means that if you haven't listened to More Life (and Views for that matter! Or any of his older body of work!), Spotify that stuff! There are 22 tracks on the playlist, which is a very healthy dose of Drake.
Here's a note that he left in the iTunes description page for More Life. He's always been known to give himself through his music, and it's definitely true for this album.
Huge congrats, Drake! Can't wait to keep listening to More Life and witness you do MORE amazing things! That's right, we always want more of the good stuff.