Please witness these photos of Drake bowing to Celine Dion backstage at the Billboard Music Awards
The Billboard Music Awards aired Sunday night, and they were a veritable who's who of the music industry. But even the most famous of celebrities still get starstruck from time to time, and nowhere was that more obvious than when Drake got to meet the iconic Celine Dion backstage at the BMAs.
Drake is inarguably one of the biggest musicians around. After all, he ended up winning 13 awards throughout the course of the evening alone. But the rapper clearly felt like small potatoes when compared to Celine Dion. The two artists met backstage after Dion stole the show with her intense rendition of the classic "My Heart Will Go On," and Drake paid tribute to the Canadian Queen of Pop in a charming way.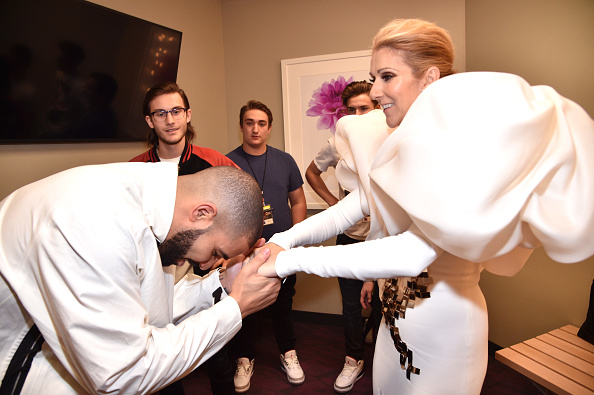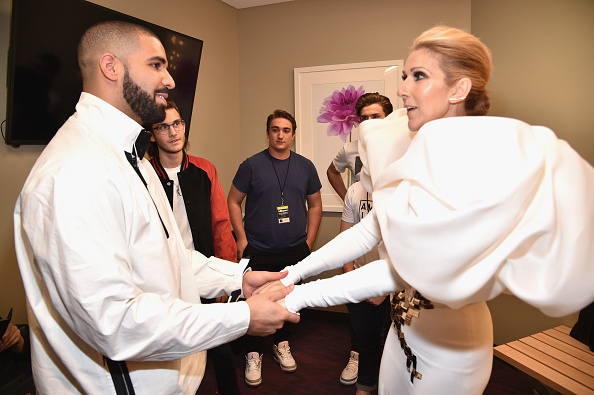 The rapper was clearly thrilled to spend time with Celine and wasn't afraid to tell her. After bowing and clasping her hands, Drake proudly informed the singer that he was planning on getting her face tattooed on his ribs. And he's probably serious; Drake has been known to get impulse tattoos on the fly before. Plus, Drake loves all things Canada, so…
But the real highlight of the evening came about when Drake bowed down to Celine Dion. It's absolute proof that even the most famous people in the world can get flustered around their heroes. Then again, who wouldn't lose their cool around the great Celine Dion?