Drake Bell's birthday cake featured a shirtless picture of Drake Bell
Birthday parties and cakes are supposed to be epic, and we just heard that one of our fave actor/singers celebrated his 31st b-day in the most perfect of ways. Ready to hear this? Drake Bell's birthday cake featured a shirtless Drake Bell! Yup, plastered on a gigantic ice-cream cake was a full-on screen-printed image of him in Flaunt magazine posing in the sunshine with his tattoo, flaunting those ripped muscles and abs, and generally looking mighty fine. It's not every day that you get to blow out candles and stare back into your own eyes at the same time.
And as if THAT isn't enough, there was a whole table of pies and a whole room of Bell's friends and fans there to wish him the happiest of birthdays (AKA this is the party of our fantasies). For his big important day, the birthday boy wore a white tux and patterned pants — he was dressed for success, ready to welcome a new year.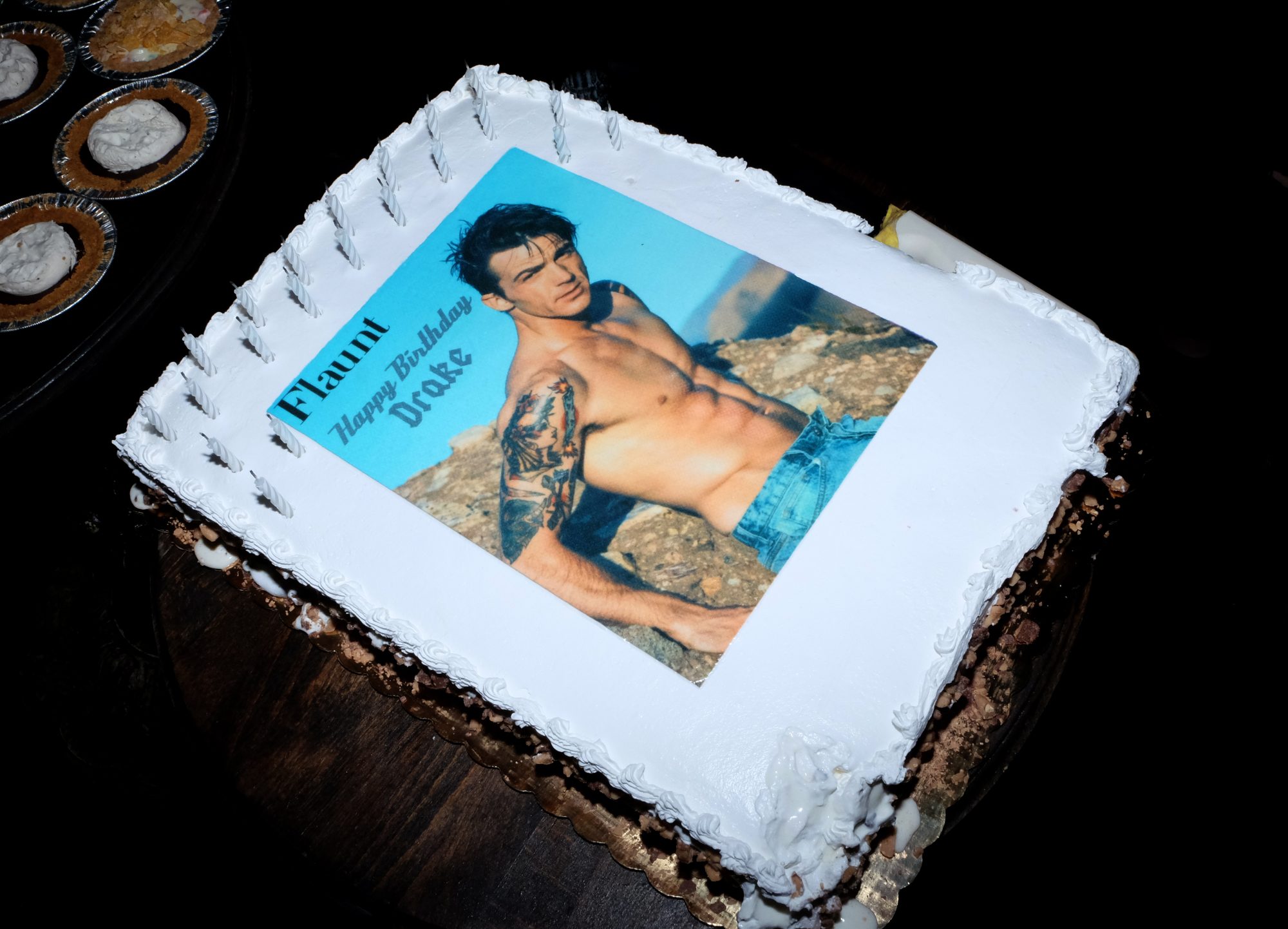 Sooooo we'll assume our invite was lost in the mail, but next time we want in! Seriously, this is no ordinary bash. Another photo? Yes oh yes.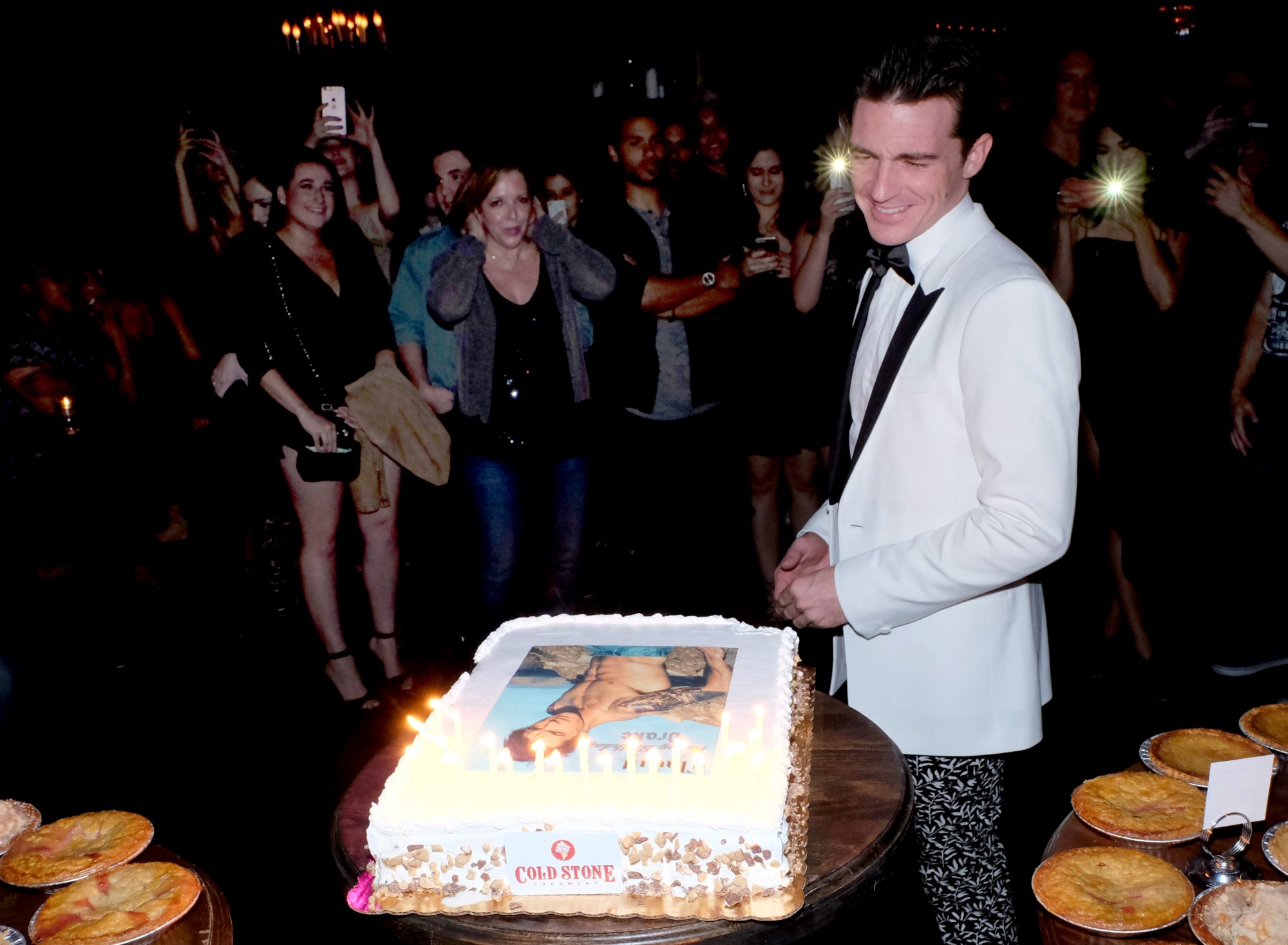 Not to get all gushy or anything, but Bell has grown up in front of our eyes. Kinda missing Drake & Josh right now!
Happy birthday, buddy. We hope that 31 brings the best of the best.
And we're so excited for Bell, because he has film projects and music in the pipeline, and we're kind of obsessed with anything and everything he does. Our fave b-day boy is out to get 'em.