This just in: Drake and Rihanna *probably* have matching tattoos, and it's *definitely* the cutest
If Drake and Rihanna's budding romance hasn't already turned you into a human heart-eye emoji, prepare to be transformed. The two appear to have gotten matching tattoos and we are freaking out.
First, Rihanna's longtime tattoo artist Keith "Bang Bang" McCurdy gave us a glimpse of RiRi's new ink on Instagram:
Right away, fans of the two musicians noticed that Rihanna's tiny camouflage shark tattoo bore a striking resemblance to a plush camouflage shark that made an appearance in Drake's post-MTV Video Music Awards tribute to his love:
See it there in the bottom-right corner? Yup. A camo shark. 
Drake bought the stuffed shark for Rihanna after a recent date at Ripley's Aquarium in Toronto, and she's been seen toting it around Miami. Plus, while Bang Bang won't reveal the significance of the tattoo, he did tell Vanity Fair that he inked the singer in Drake's room (!!) in Miami while Drake warmed up and prepared for a show there.
*Swoon*
Then, Drake wore a tank top while performing onstage in New Orleans and revealed what appears to be his very own camouflage shark on his lower right forearm.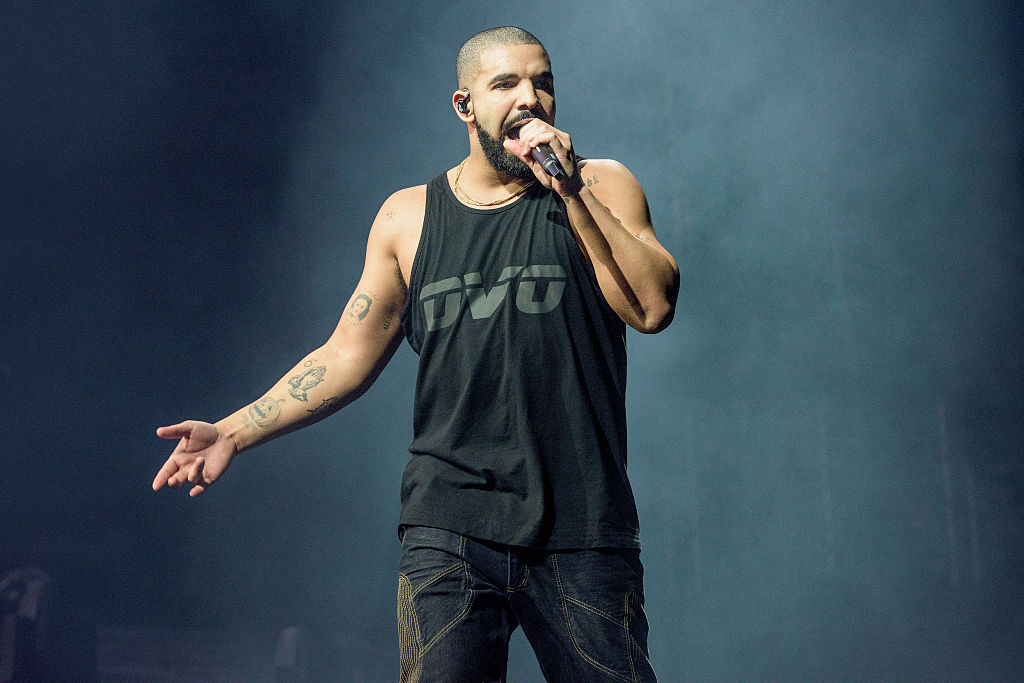 You can see it in this Instagram pic, too:
While Aubrih—that's a portmanteau of Drake's first name, Aubrey, and the first three letters of Rihanna's name, in case you were confused—has yet to confirm their couple-dom, we're willing to bet that Drizzy's effusive VMA's speech is just the beginning of their public, and perfect, courtship.
#Aubrih4eva!!!!