This "Drake & Josh" star just tied the knot, and congratulations!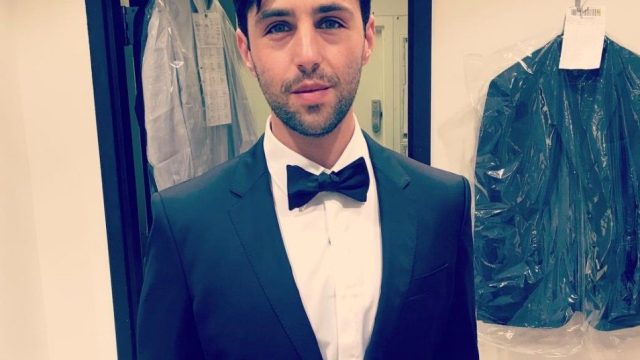 I still remember those halcyon days of Nickelodeon, where Drake and Josh of Drake & Josh were child acting royalty. While the show wrapped back in 2007, their faces and names remain in the pop culture lexicon.
https://www.instagram.com/p/BUzs4bCBhIQ
But if you want to feel ~time passing~, take in the news that the 30-year-old Josh Peck just got married.
Peck and longtime girlfriend Paige O'Brien tied the knot in a ceremony in Malibu, California. To round out their extremely Californian vibe, some other Hollywood notables were in attendance, like perpetual sweetheart John Stamos?!
Peck has kept up his acting chops, particularly within the voice acting world. (You'd recognize that voice anywhere, in the Angry Birds and Ice Age movies.) But he has a tongue-in-cheek fondness for his Nickelodeon days, which he alludes to on Instagram throwbacks:
O'Brien keeps a more lowkey social media presence, sharing regular selfies with her boo:
Stamos, for his part, wasn't there just for any old reason. The actor had co-starred with Peck on the short-lived Fox sitcom Grandfathered, which also counted Paget Brewster and Christina Milian as co-stars, back in 2015. The ceremony, from social media posts at least, looked classically gorgeous. Congrats to the happy couple, and, Drake & Josh forever.