DragonCon is happening this weekend and these are the COOLEST costumes we've seen!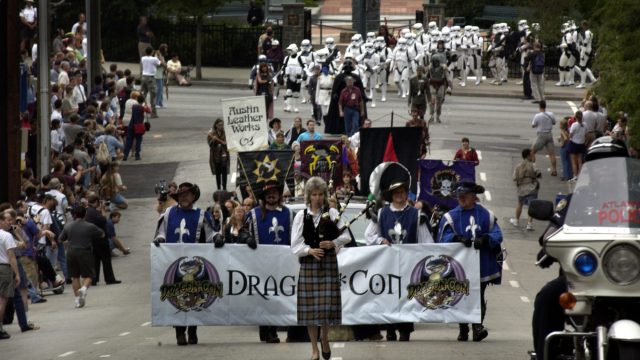 This weekend was a straight up PARTY for the humans of the world who live for DragonCon. It's the world's *largest* fantasy and science fiction convention, and it takes place every year in Atlanta over Labor Day Weekend. We're so into the idea of a super strong community for lovers of sci-fi and fantasy, and our favorite part is definitely the super cool costumes.
Here's some of our fave DragonCon costumes!
1. This gorgeous trio
2. This flawless set
3. These total beauties
4. This flawless squad.
5. And this one./subheader]
After looking at these shots, we totally wanna step up our game! Wanna add a little fantasy to your wardrobe? Don't miss out on these tails. Because, yes, rocking a tail is trendy now.