Dr. Jill Biden is officially one of the coolest ladies in American politics, and here's why
We are fortunate to live in a time when there are SO many incredible women to look up to in politics these days. And last night, Late Night with Seth Meyers reminded us of another lady who deserves our admiration. Seth hosted Vice President Joe Biden and his awesome wife, Dr. Jill Biden. She has a doctorate in education, and she has taught English and reading most of her life. She's also the first wife of a sitting Vice President to continue working, which is pretty badass. But during her interview with Seth Meyers, we learned a couple of other things about Dr. Jill that make us love her even more.
She has fierce, daring fashion sense, which we love.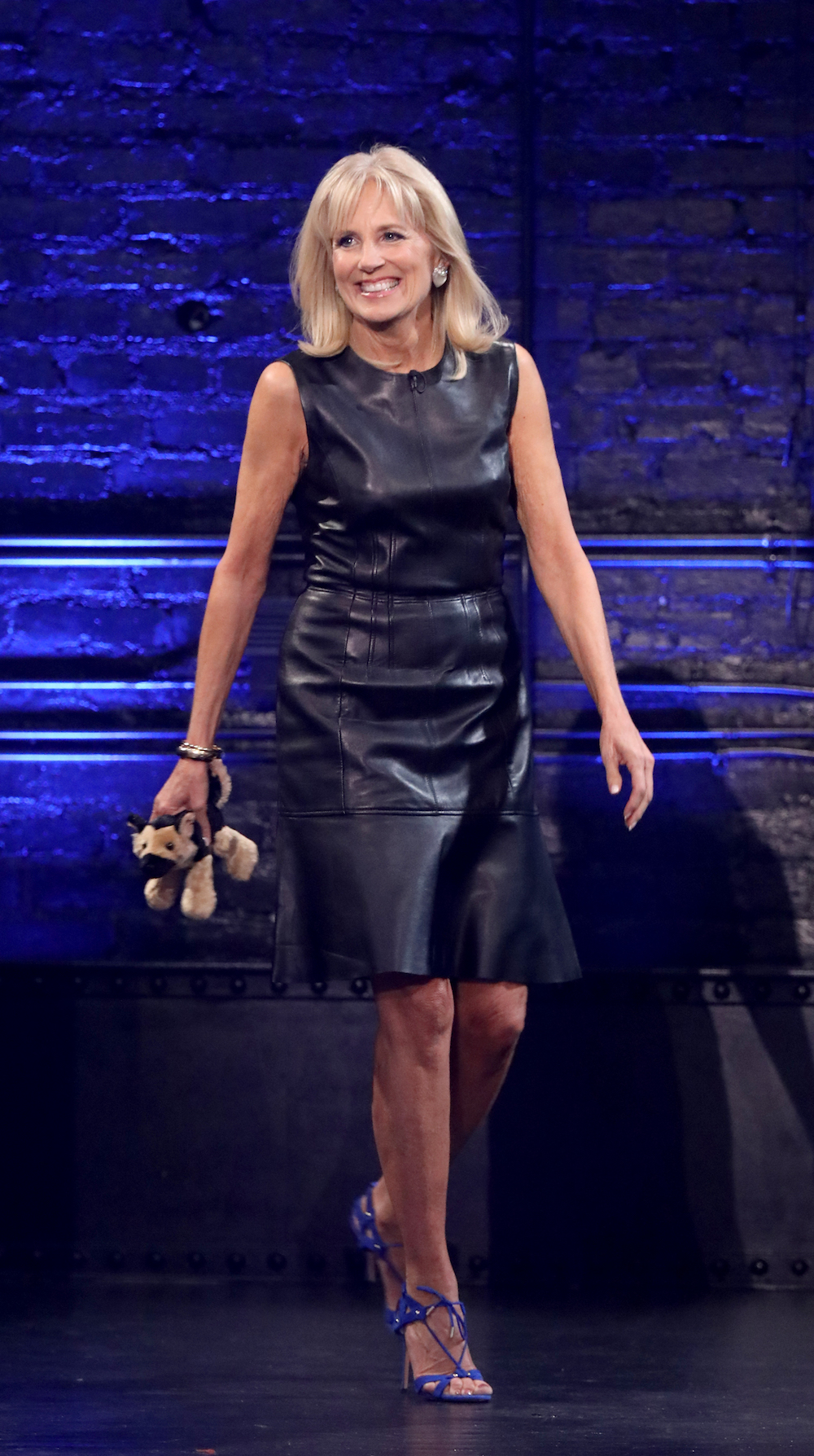 Yes, she DID totally rock this leather shift dress. Jill looks fun and powerful with this chic, tailored look in dramatic leather. And can we talk about those electric blue strappy heels? Stunning!
She gives herself a badass nickname.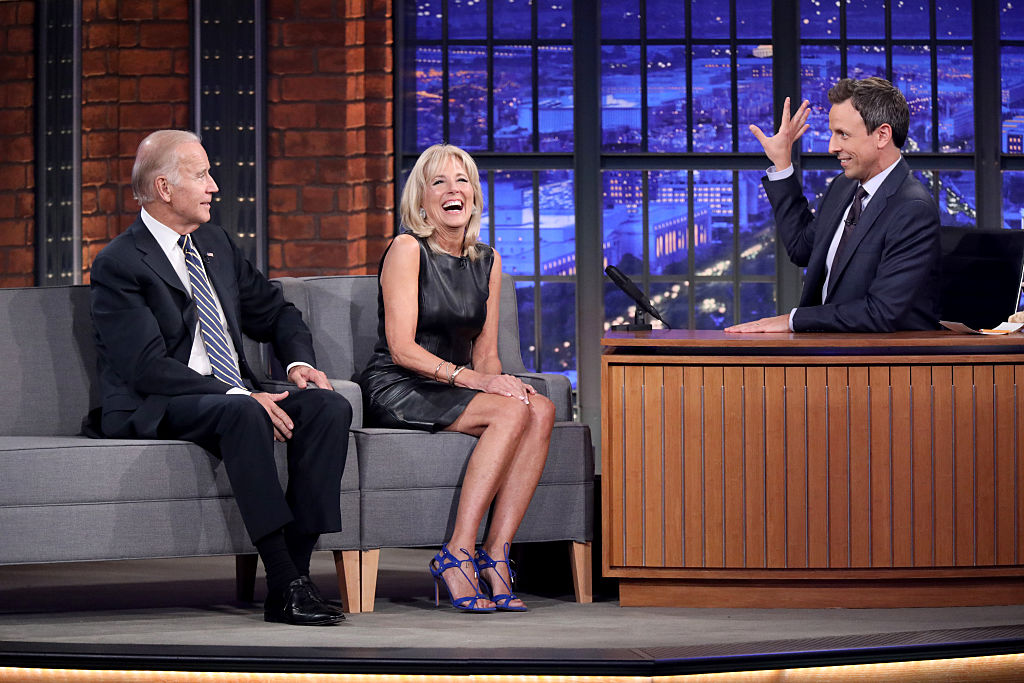 Dr. Jill doesn't love the idea of being called the "Second Lady," which is the traditional title for the Vice President's wife. So instead, she came up with her own awesome nickname.
"Captain of the Vice Squad!"
Now THAT'S the kind of cool nickname that befits an awesome lady like this!
She's totally passionate about sports, and we love that.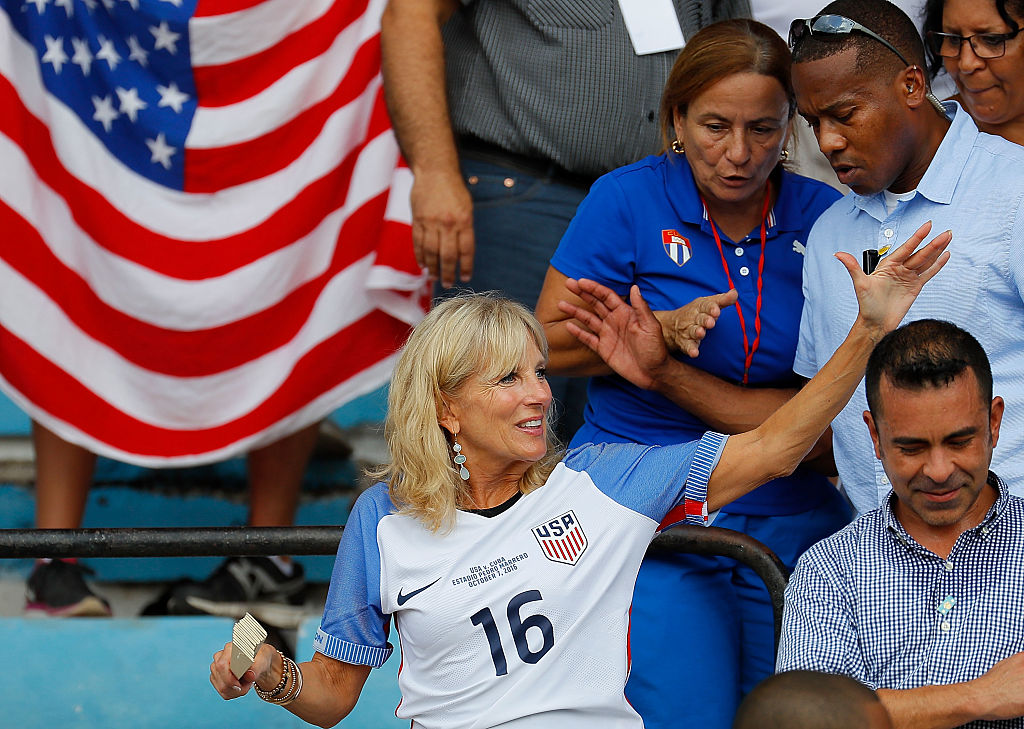 In their interview with Seth Meyers, Joe Biden tells the story of his wife watching a Philadelphia Flyers game. Joe was trying to hold a meeting, but Jill was making SO much noise cheering that it was distracting. He also mentions that she put their German Shepherd in a Flyers jersey, which is just the cutest thing. And let's face it, we ladies can get pretty passionate, even when watching hockey games alone!
She's fighting cancer, because she uses her personal tragedy as motivation to help others.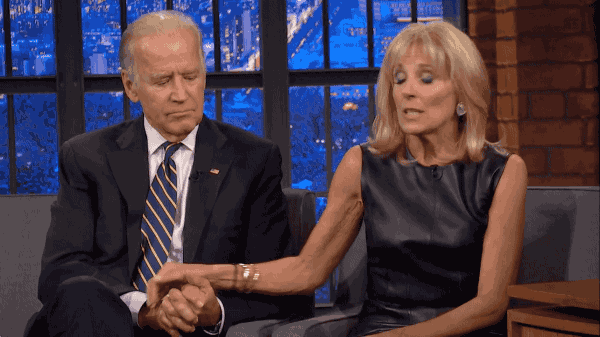 We were all so saddened when we heard about Joe and Jill's son Beau, who died of cancer last year at 46. But this awesome duo use their personal sorrow as a way to connect with others and make change. Jill tells Seth about Cancer Moonshot, which is a program she and Joe are working with to speed cancer research and innovation for the future. But what really touched us about this moment was how sad Joe looked at the mention of his son's name and how Jill put her hand in his to reassure him. That's true love, and we're getting weepy just watching it!
So yeah, Dr. Jill Biden is totally amazing, and we want to be just like her.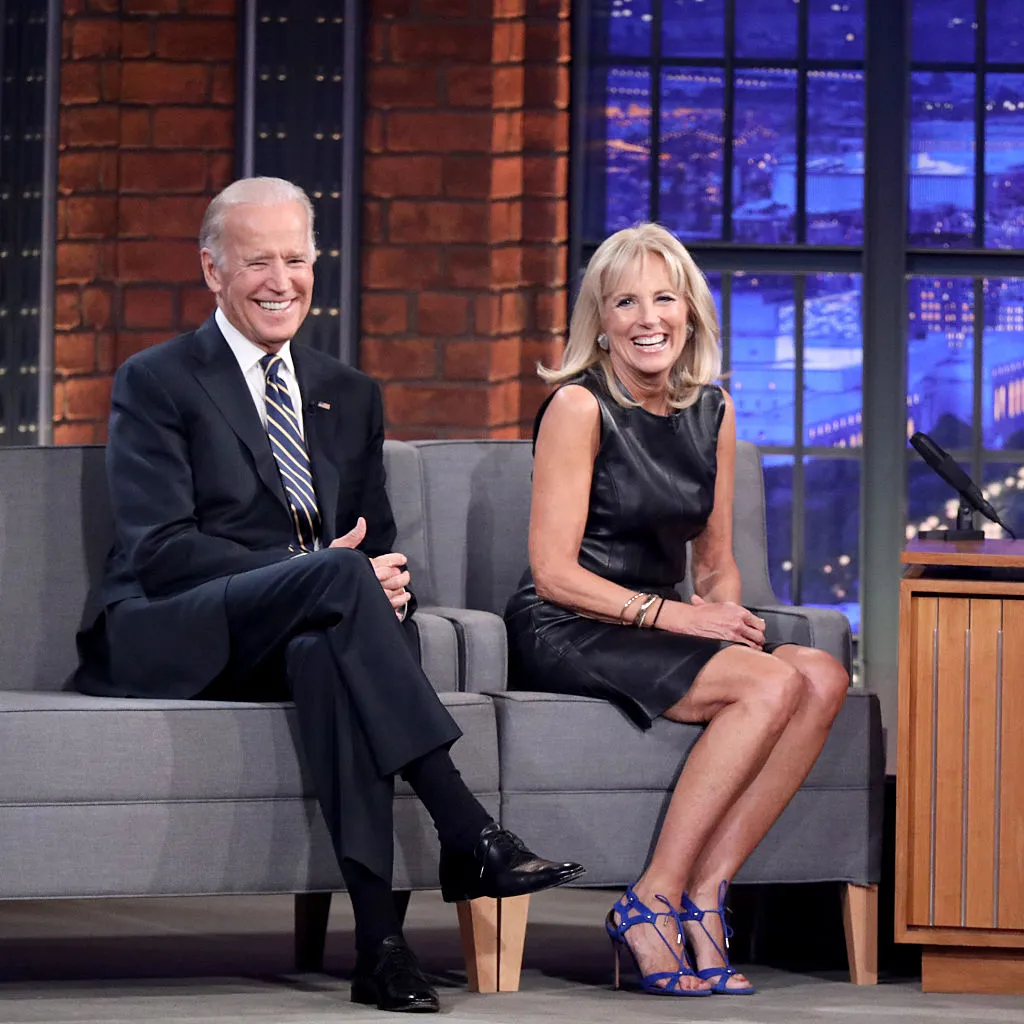 Check out the full video of she and Joe's interview with Seth Meyers at NBC's website here.