Thanks to the new Water Fuse collection from Dr. Jart+, our skin will stay hydrated this summer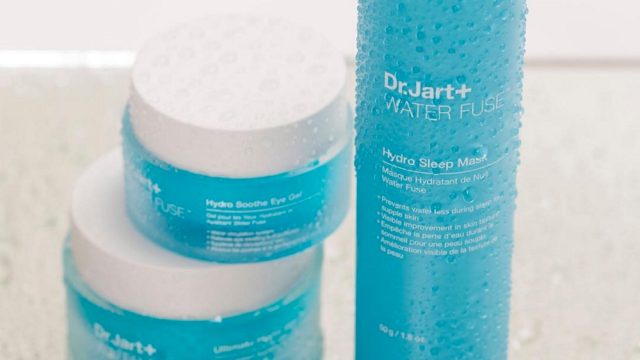 We all know that the number one thing we need to keep our skin looking young and supple is to keep it hydrated. It looks like Dr. Jart+'s new Water Fuse collection that is dedicated to doing exactly that. Isn't it maddening when you read about a celeb who swears that the secret to their perfect skin is drinking water? While we have a feeling it has more to do than an unlimited skin care and facial budget, keeping your skin moisturized and hydrated from the inside out is definitely key. The masterminds at Dr. Jart+ want to help you tackle your skin problems by approaching it through the miracle of active hydration.
The Dr. Jart+ Water Fuse Collection is available now at Sephora.
The line includes three new products: The Water Fuse Hydro Sleep Mask, the Water Fuse Hydro Soothe Eye Gel, and the Water Fuse Ultimate Hydro Gel. All three are dedicated to repairing and soothing your skin by drenching it with moisture that lasts for hours.
Let's take a look at the newest additions to the Dr. Jart+ Water Fuse collection.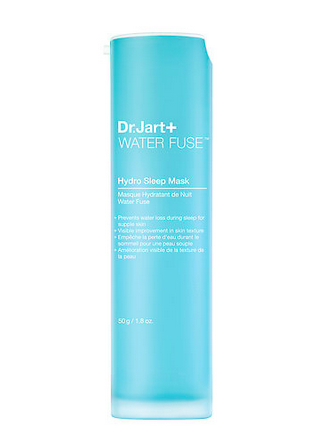 This overnight mask acts as a protective barrier on your skin that locks in moisture and nutrients while you rest. It boosts your skin's firmness and elasticity while supporting natural cell regeneration, soothing your skin, and sucking out impurities.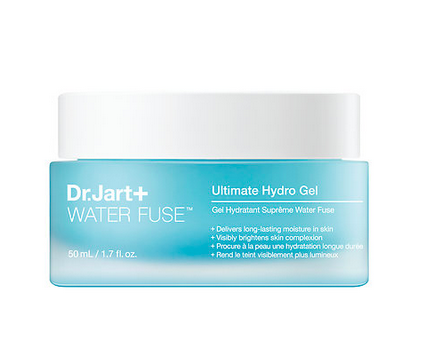 This ultra-light gel-cream creates a water cushion to keep skin hydrated all day long. It instantly refreshes and cools the skin, helping to maintain balanced moisture levels and keeping skin looking fresh and healthy.
The Water Fuse Hydro Soothe Eye Gel is not yet up at Sephora, but hopefully will be soon! We definitely want this whole set to keep our skin fresh-as-hell and ultra-hydrated.
Head on over to Sephora and check out the collection for yourself. There is really nothing better for your skin than some good old fashioned moisture, so having a cream that is chock-full of healing nutrients PLUS being insanely hydrating is just the best of both worlds.