Dove Cameron's hair is going to change a lot more, thanks to her new collab with Bellami Hair
It's been quite the year for Dove Cameron.
Not only did Descendants 2 air earlier this summer (c'mon we know you watched!), but she is now is preparing to release her very own solo album. And now, Cameron can add beauty entrepreneur to her extensive resume because she is teaming up with Bellami Hair to release her first-ever beauty collaboration.
Bellami is known for its hair extensions, as high-quality clip-in and sew-in extensions are available on the site without the hefty salon price tag or long application process. Now the brand is partnering with Dove to release a new extension line, filled with new products any glamour girl would love.
Dove herself is no stranger to serving unique hair looks, as she always manages to sport well-styled long blonde locks that we're always envious of. She even recently tried out a sexy brunette color, and it was nothing short of fabulous.
To give you the full scoop on the new Bellami Hair and Dove Cameron collaboration, we talked to the actress about the new collection, her extension tips, and haircare must-haves.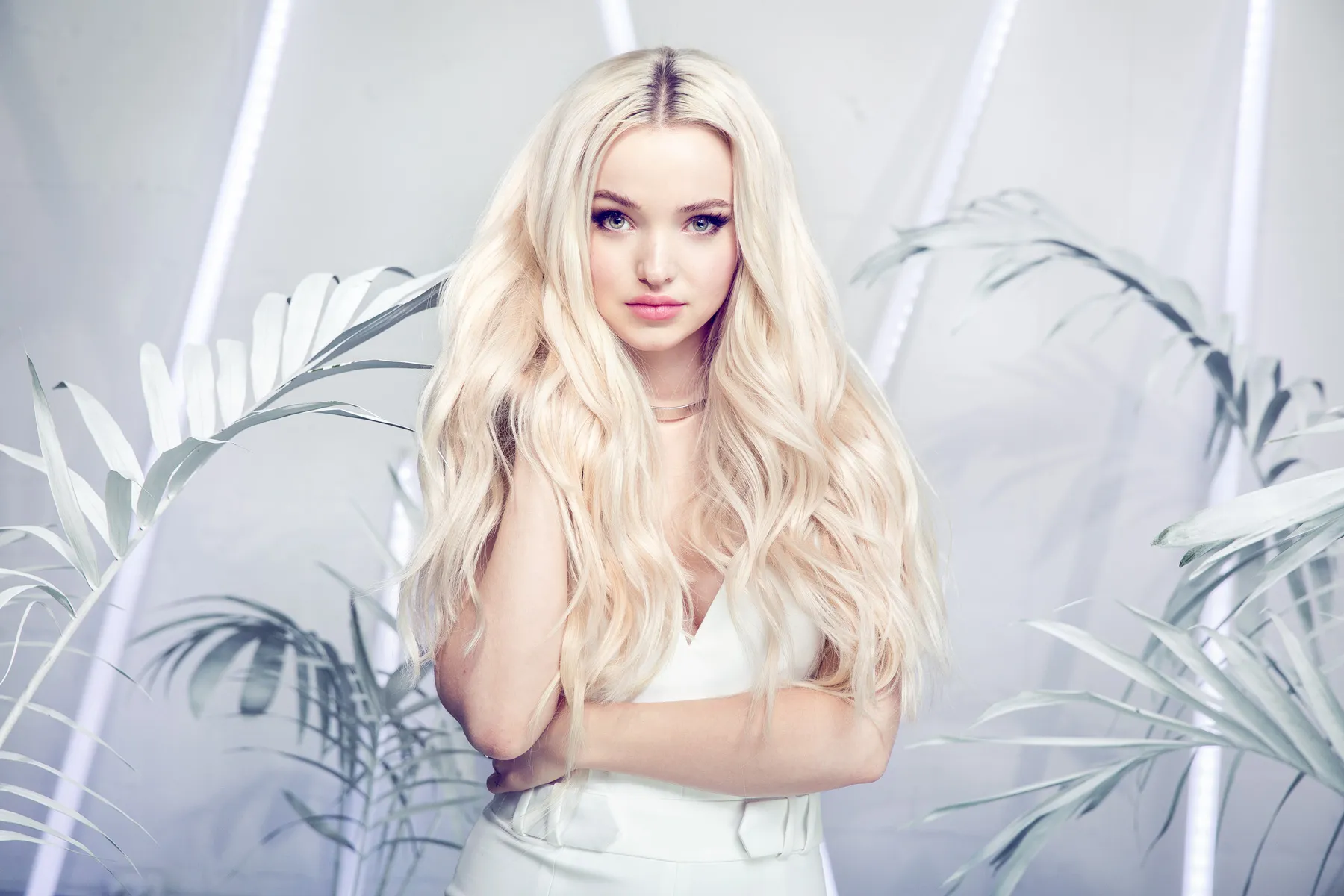 HelloGiggles: What drew you to the Bellami brand? How is it different from most extension brands you have tried?
Dove Cameron: I've always been a very feminine, over-the-top theatrical girl, and I think that Bellami has this incredibly feminine, but crisp, dramatic thing going on, and it seems to match with mine. I was really drawn to them. I really love that they give girls the room to be creative with their looks, as I've always been a girl who has experimented a lot.
HG: What was essential for you to have in this collaboration?
DC: Honesty is important to me, as I am genuinely creating these products and am designing them myself, so having an authentic design conversation is crucial. Bellami has been very open about letting me do whatever I want, and I think that's very important, as I don't just want to put my name on anything.
https://www.instagram.com/p/BbcgSO-DtEP
HG: What are some extension management tips you can share, especially for those who use extension tips at home?
DC: I've tried out every single kind of extensions that Bellami has to offer. I've tried the clip-ins, the tape-ins, and the individuals, and I think that they are incredible. Bellami extensions are softer, last longer, and hold a curl better, and to take care of them, you should brush them, and braid your hair before you sleep so it doesn't get too tangled. In terms of clipping them in, I would say that teasing is great for hiding the clip-ins.
https://www.instagram.com/p/BbSSGtwD2pm
HG: What's inside the new line, and what new products are you most excited about?
DC: In terms of the collection, Bellami already has an extensive line of colors out, but they brought me in to see what kind of colors I would want. I added a personal platinum, which is going to be the exact shade of platinum I have actually found in research. I'm also adding some espresso browns as a lot of my friends have espresso tones. I also am adding a raven red, and some other surprises too.
https://www.instagram.com/p/BauelvejUF0
HG: You are all about changing up your hair. How does your mood affect your hair?
DC: I went baby pink for Coachella and I've gone baby pink on and off for a couple of appearances. I would love to do a very light champagne lavender soon, as a lot of my fans edit photos of me with lavender hair and my boyfriend and I are both like we have to do it.
HG: What are your favorite hair products you can't live without?
DC: I can't live without a purple shampoo, as it helps keep my hair very champagne colored in between visits to the salon. I also love Olaplex treatments, and I'll put them in my hair and sleep with it overnight, which is another great thing to repair platinum hair. I also use a lot of coconut and Moroccan oil to help treat damaged hair.
https://www.instagram.com/p/BaENvIogC-x
To learn more about the collection, check out Bellami Hair's website, and follow the brand on Instagram, here, for updates.