This is the actress who will play Cher Horowitz in Clueless: The Musical!, and we're totally buggin'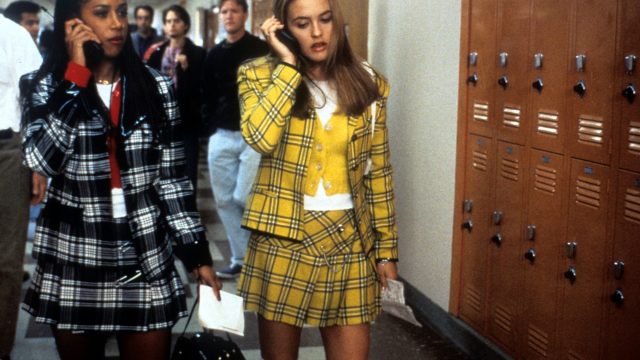 As if! Dove Cameron is officially taking on the iconic role of Cher Horowitz in the much-anticipated musical. The 22-year-old actress will lead the Off Broadway production of Clueless: The Musical!
Clueless: The Musical! will be based on the 1995 film of the same name. Clueless follows the rich and popular Cher Horowitz (Alicia Silverstone) as she gives awkward new student Tai (Brittany Murphy) a makeover. When Tai becomes more popular than Cher, she realizes her stepbrother Josh (Paul Rudd) was right to disapprove of the ill-considered makeover, and soon, Cher develops feelings for Josh. The teen romance also starred Stacey Dash and Donald Faison.
Cameron took to Instagram to tease the project early October 8th, writing, "got a phone call & now all of a sudden i'm packing my whole life into boxes. see you next year, LA. nyc here i come"
https://www.instagram.com/p/BorHXuMgoH_
Cameron recently won a Daytime Emmy Award for Outstanding Performer in a Children's, Preschool Children's or Educational and Informational Program for her role in the Disney Channel series Liv & Maddie. She also starred in Disney's Descendants films and had a stint on ABC's Agents of S.H.I.E.L.D.
Amy Heckerling, the film's original director and screenwriter, will pen the musical. Clueless: The Musical! will run between November 20th through January 13th. We can't wait for Cameron to don Cher's iconic plaid yellow outfit.