Here's why it's essential to start using skin care products with UV protection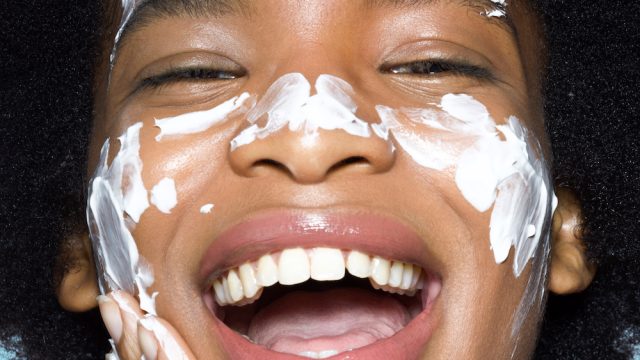 Having a great skin care regimen is essential when it comes to having healthy, glowy skin. And while that's a given, it can be hard to figure out where you need to start and what skin care products you should and shouldn't be using.
That's where Dove and dermatologist Dr. Alicia Barba step in.
Dove partnered with Dr. Barba to share advice and tips on what a good skin care routine consists of. And more specifically, how every little product in your skin care regimen, including UV protection products, contributes to the end result of luminous skin.
HelloGiggles was lucky enough to meet the brand's team to talk about Dove's new Advanced Care Antiperspirant, which you can easily implement in your skin care routine, and with Dr. Barba on her tips and tricks when it comes to creating a skin care routine that works for you.
She shares the one thing we should all be mindful of when it comes to skin protection, and the ingredients she looks for in her daily beauty routine.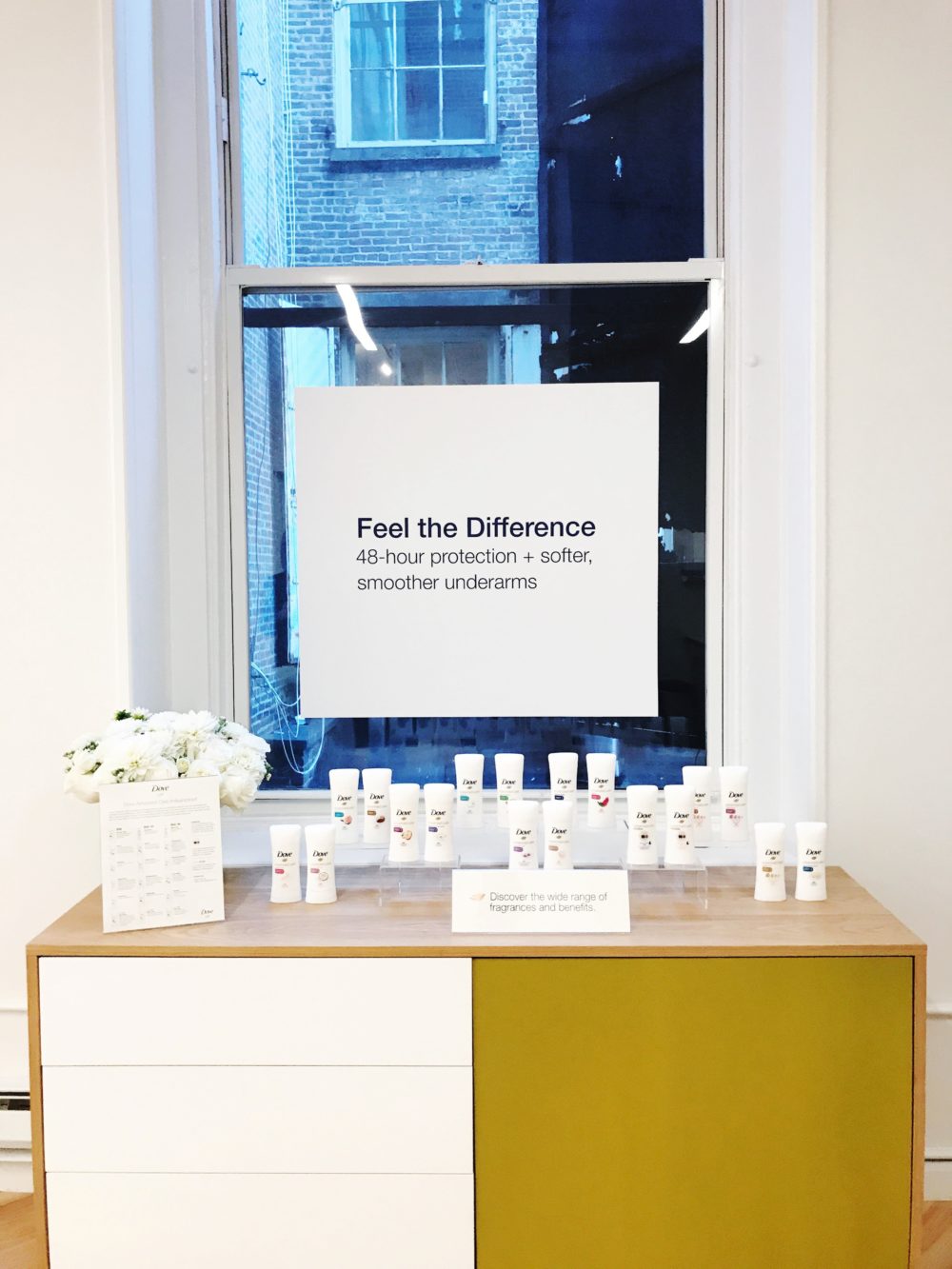 HG: What is the most surprising fact you've learned about skin through your dermatology work?
AB: Probably understanding and really incorporating UV protection. What that does to the skin long-term — not only cosmesis, which is what your skin is going to look like at 40, 50, 60, and 70 — but what it can do when there's been so much damage that you're getting skin cancer. It's hard because it's something that is so positive in some ways; the sun makes us feel good and gives us Vitamin D, but when we cross that line (either on purpose or genetically), it's really dangerous.
A lot of younger people go through that phase where they want to be tan and go to tanning beds, and maybe that person has moles that are frying up, and then they don't know how important it is to get your skin examined every month. If you believe that smoking causes lung cancer, and arsenic causes lung cancer, then UV radiation is a definite link to cancer. It's important that we understand and try to adapt.
HG: This links into my next question, which is what is the most common mistake people make in their skin care routine?
AB: One point that I like to drive home is that we'll look better and younger if we have good skin. So, even the most basic skin care routine will help you look good. The actives in skin care are real, the technology is real, so we don't have to do invasive procedures to look good. If we start with good, basic skin care — and we can treat our acne, treat some of the underlying things — then the person will look healthier. You won't have to do the expensive thing.
HG: Since we've now fully arrived in fall, what happens to our skin when the season changes?
AB: A lot of it has to do with the change in the weather and the fact that there's less humidity in the air. Our skin is able to pull the humidity from the air, but also, we have to work at putting it back into the skin. So when the season changes and the heaters are back on, that friction is sucking out natural moisture. It tends to make the skin dryer.
You have to make sure you're using the right products in the shower and out of the shower. The skin gets dry, it gets itchy, and we get what we call the "winter itch." Lather up on the moisturizer, opt for a more moisturizing body wash, and if you're prone to dry skin, moisturize at night.
HG: Do you have favorite products that you use?
AB: I'm hugely into active-driven skin care. I'm a brand person, too when it comes to making sure the company has the resources behind it to have really good chemists and scientists. It's all about the research and having the ability to test your products. Sometimes it's harder for these younger companies to come up with sunscreen. I want the big sunscreen company that can have the right combination of ingredients, but I also know has that SPF.
HG: Which actives do you look for in your skin care?
AB: As a dermatologist, I mix it up a bit. I tell my patients that you have to listen to your skin. Because I'm using actives that exfoliate, that stimulate, sometimes I might have a little irritation, so I may not be able to use it every day. I am pigment-prone and wrinkle-prone because of my age, so I care about pigment and wrinkles: those are my two main things. I'm oily, so hydration isn't as much of a concern.
HG: What is your morning routine like versus your nighttime routine?
AB: My morning routine revolves around cleansing, I use a gentle cleanser in the morning because I do a great job at cleaning my skin at night. I do two cleansing passes at night to make sure I have all of my makeup and sunscreen off, and my skin is clean. I use a vitamin C antioxidant wash. Something that's good to remember: sunscreen is not the end all be all, even with sunscreen we get UV damage, so antioxidants are another great way to fight damage.
Nighttime for me is more reparative, and because I'm pigment-prone, I will rotate with exfoliating and brightening products. I'm a huge believer in retinol. Retinoids, retinol, tretinol is the gold standard in terms of being the product that is proven to increase the production of collagen. If you've ever used retinol for acne or anti-aging, you know that there's such a thing as Retin-a face when you're raw and red and scaling.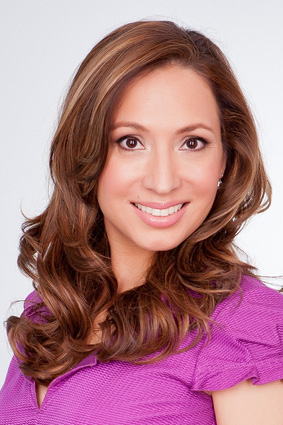 HG: What is the best way to create a skin care routine?
AB: Skin care is the same as working out to get a good body. If you want great skin, you've got to be working out every layer. It's a commitment but you get to do it sitting on your tush for three minutes, so much easier than lifting weights in that sense. I wish it was easy, but it's not.
HG: Since you're all about sunscreen, what do you normally use?
AB: For my sunscreen, I actually mix a sunscreen with my foundation with SPF, so I'm getting more automatic coverage and I don't have to apply separate layers, and I add a little highlighter. I created my own little blend of tinted moisturizer, SPF, and highlighter.
For more information or skin care inspo, you can follow Dr. Barba's clinic on Instagram and if you're in need of any new products you can check out Dove's site.