Doughnut bouquets are officially trending now, and we're so fine with that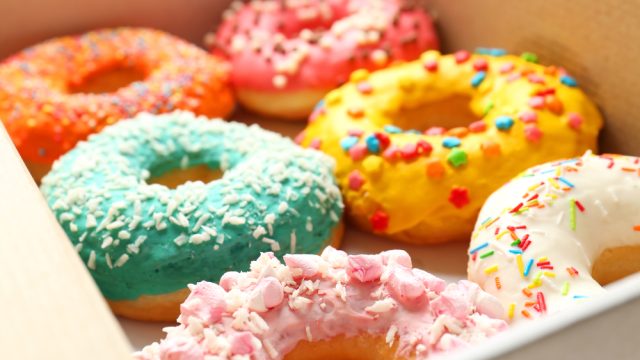 It has always been clear that the world loves doughnuts. From the newest craze with the rose doughnut, to the amount of money spent on Krispy Kreme, we all have a sweet tooth for a lovely Boston Creme or glazed doughnut. So what's the latest doughnut-inspired fad? Well, that would be  doughnut bouquets.
For Mother's Day, Tim Horton's worked on creating a doughnut bouquet.
https://www.instagram.com/p/BT_d2lMAN6R
But the newest version? Nutella doughnut bouquets. Now before you ask yourself why, just stop and think about it.
A bouquet made of Nutella doughnuts, how perfect!
The bouquet is something quite adorable. It's just a whole bunch of small doughnuts made to look like a flower bouquet. So of course everyone will love it. Who wouldn't love a bunch of doughnuts as a gift? Australian company Kayter Co has rightly decided most of us would very much like that, please.
Even doughnut giant Krispy Kreme is in on it!
Kayter Co even offered a version of the newest doughnut craze with our very favorite doughnuts:
But will this newest doughnut craze hold on? Hopefully, because these are absolutely adorable.
Also, it is literally just a bunch of doughnuts, so everyone is happy when they get them! It doesn't even look difficult to DIY!
So, is it surprising that doughnut bouquets are suddenly the newest food craze going around the internet? Not really. Who doesn't love a good doughnut? And a whole bunch of them just sounds like a dream! So go out there, and get your own!
After all, doughnuts may be our greatest food invention.