Doug the Pug roleplays as our favorite "Beauty and the Beast" characters, we melt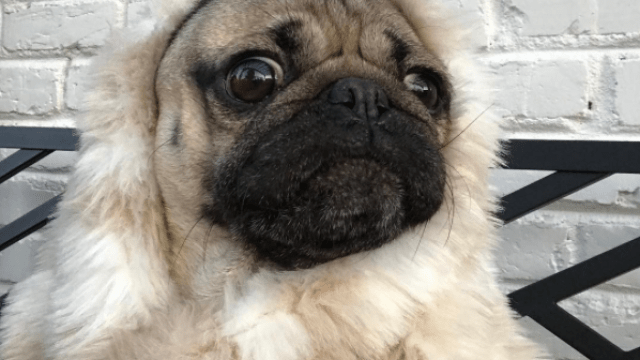 With Disney's live-action remake of Beauty and the Beast set to hit theaters next week, it's no secret that we've got Beauty and the Beast fever. We've got it bad, and apparently, so does our favorite canine internet star. Doug the Pug just posted an all-pug version of Beauty and the Beast on social media, and honestly, it might be even better than the Emma Watson version. BECAUSE PUGS.
If you're unfamiliar with Doug the Pug, allow us to enlighten you. With over 8 million followers across all platforms, Doug is the most famous pug on social media. He's adored worldwide, mainly because of daily gems like this…
And this…
Oh, Doug. We heart you.
Doug is no stranger to Disney cosplay. A while back, he starred in his own Disney compilation video, where he played roles in Frozen, Lion King, Aladdin, Little Mermaid, Finding Nemo, Toy Story, Pocahontas and Up!, all in under three minutes. Be impressed, guys. We even got a quick glimpse of him as Belle, but now he's gone ALL IN with Beauty and the Beast.
Our hearts! We can't. We just can't, Doug.
If you think you can handle the cuteness, take a look at the video in its entirety below.
Now that's how you put the beast in Beauty and the Beast. *heart eyes forever*