OMG one of your FAVORITE shows is coming back to Nickelodeon because the '90s just won't quit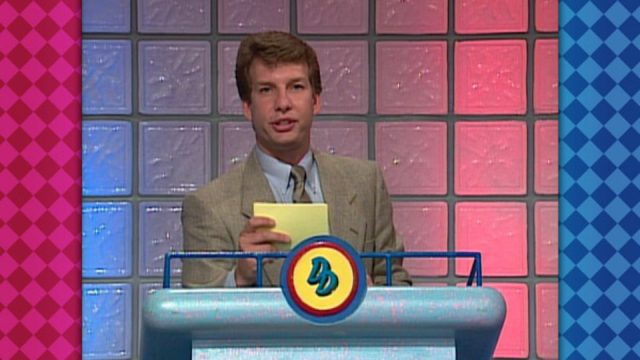 Don't call it a comeback because it's always remained in our hearts, but Double Dare is returning to Nickelodeon. Someone bring out the green goo, color-coordinated uniforms and physical challenges because it. IS. ON. In what was perhaps a case of unintentional foreshadowing, Comic-Con revived Double Dare this summer to commemorate the show's 30th anniversary (geez, it's been that long?) and now, the game show that defined our childhood is back for another anniversary special.
Although a one-episode revival is obviously enough to get us pumped, Bustle reports that a panelist at the New York Comic-Con who also served as the Senior Vice President of Nickelodeon Films didn't completely shoot down the idea of Double Dare making a full-fledged return to a future TV lineup. In fact, his exact words were, "Anything's possible." As far as we're concerned, that's only a hair away from "yes."
Anyway, the reunion special will feature throwback clips from the original (YESSS) and some recently filmed material, which we cannot wait to see. Our nostalgic thirst will not be quenched until we lay eyes upon the human hamster wheel:
Or Marc Summers and that insane obstacle course that our parents refused to build in the backyard:
Here's a throwback obstacle course just for fun. Those humongous pancakes were LIFE:
https://www.youtube.com/watch?v=7eAqNBmgTss?feature=oembed
Sigh. The memories this brings back almost have us in tears. Welcome back Double Dare!