According to Dorota, we have social media to thank for her strong relationship with Blair on "Gossip Girl"
A lot of relationships came and went on Gossip Girl but, arguably, none was as strong as the relationship between teen queen Blair Waldorf (Leighton Meester) and her maid Dorota Kishlovsky (Zuzanna Szadkowski). Dorota worked for Blair, true, but she was much more of a confidant and maternal figure than an employee. Needless to say, their bond was tight.
But Dorota and Blair's relationship wasn't always so strong.
At least, it didn't appear that way at the start of Gossip Girl, which turns 10 today. Sure, Dorota and Blair had their cute tradition of visiting the duck pond since Blair was little, and had known each other for years and years. But Dorota wasn't featured as prominently at the beginning of Gossip Girl and when she was, the relationship looked to be more of that between an employer and employee.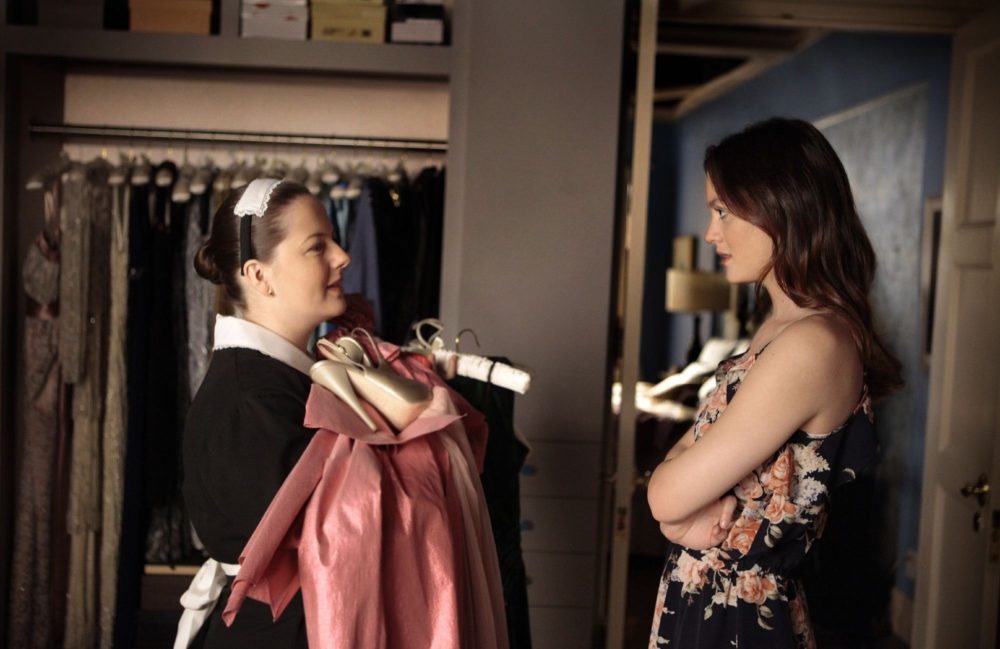 That said, Dorota soon became a lovable staple on the show, and the relationship between she and Blair blossomed. Blair was there for Dorota during her wedding/marriage to Vanya (Aaron Schwartz), and during her pregnancies. And let's be honest, Dorota was a huge factor in Blair and Chuck — THE GREATEST TEEN COUPLE AROUND — getting together. Without her guidance, support, and scheming, who knows if Blair and Chuck would have made it work.
Szadkowski attributes the development and strength of Dorota and Blair's relationship, in part, to social media.
Which really is only fitting, considering how important a role social media played on the show centered on a gossip blog.
"I think what happened was that, as the show progressed, the fans were so vocal on social media,"Szadkowski told HelloGiggles of how Dorota and Blair's relationship evolved. "I think it's one of the first [shows] that really bridged that gap between what the network was putting on and what the people were receiving and how they were liking it. I think the writers were really watching Twitter and watching social media, so they knew that the fans were really connecting with Blair and her life pursuits."
Basically, Szadkowski thinks the creative team was servicing the fans to an extent.
"I think they started to write more and more, and we got to see inside of their relationship more and more," she continued. "So then we got to have all these fun scenes when Blair was vulnerable and Dorota was there for her. I would say in the end of the first season, second season, and third [it developed] like that, and I had a chance to play some scenes with [Leighton] that were a little bit sweeter and deeper."
Szadkowski went on to say that she really liked working with Meester and that she felt lucky that the writers responded to their onscreen chemistry — and honestly, we feel really lucky too. So we're putting this down as a win for the internet, as proof that sometimes the internet is a very good place.