10 years later, Dorota can't stop gushing about Blair — and it's proof that there's still love in the world
A couple years back, Adam Brody blessed the world when he told The Hollywood Reporter that Leighton Meester — his wife, who played headband aficionado Blair Waldorf on Gossip Girl — was still best friends with Zuzanna Szadkowski.
Szadkowski, of course, played Blair's maid and confidant Dorota Kishlovsky, who grew to become a significant and lovable character on Gossip Girl (the series turns 10 today).  And from what she told HelloGiggles, it appears that the love between she and Meester IRL is — to this day — very real.
BE STILL OUR HEARTS.
"She and I got to spend a lot of time on set together because of the way that the scenes played out," said Szadkowski of what she loves about Meester. "I learned a lot from her about acting on camera and about comedic timing. She's a really, really good actor and she's also a really smart person, a great artist, and a musician too. She has a very interesting worldview and her temperament is a little different from mine, so we're a good match as friends."
"She's a very kind person," Szadkowski continued. "I was made to feel very much a part of the family by her, so it's a lasting friendship in that regard. She's such a great artist and she has so much to offer, so I'm always interested to see what she's making now, and what she'll make in the future."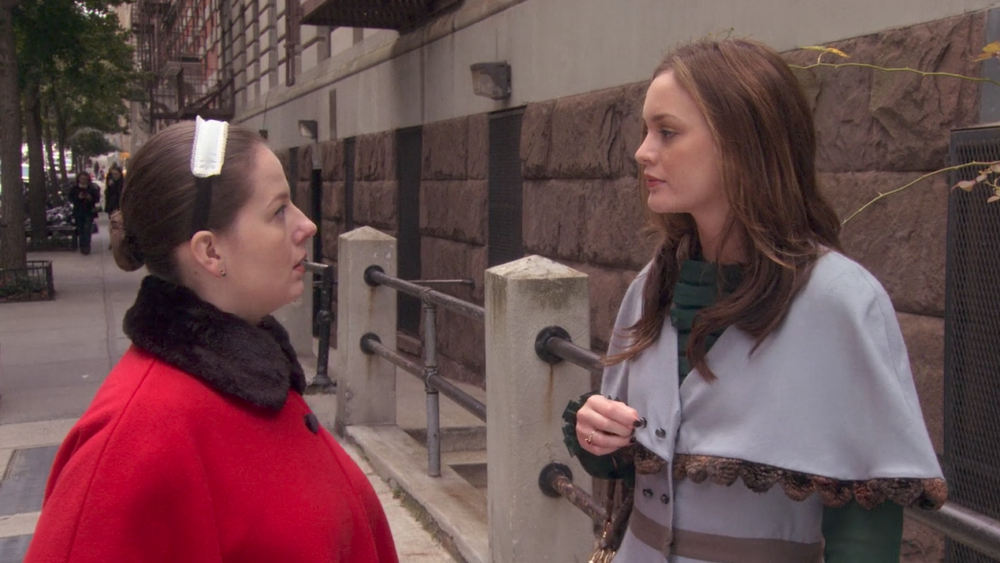 "I really just like her," she said of Meester. "She's a good gal. Everybody on the show was really fun and multi-faceted and actually, considering everyone was younger than I was, I learned a lot from all of them."
As for the rest of the cast, Szadkowski doesn't stay in touch with them as regularly as she does with Meester. But she does see them from time to time. In fact, she saw Lonely Boy himself fairly recently. "I ran into Penn Badgley not that long ago," she recalled. "I was like, 'Oh, he's a grown-up adult man now.' I still think of them that way, almost the way Dorota thought of them."
Szadkowski added, "It's cool to see them all, doing all different kind of new projects. Once in a while when I see them, it always is like a really fun reunion."
Speaking as a fan, can we keep these reunions coming, and document them please? Thanks in advance, team Gossip Girl.