16 loungewear items that are perfect for eating ramen in bed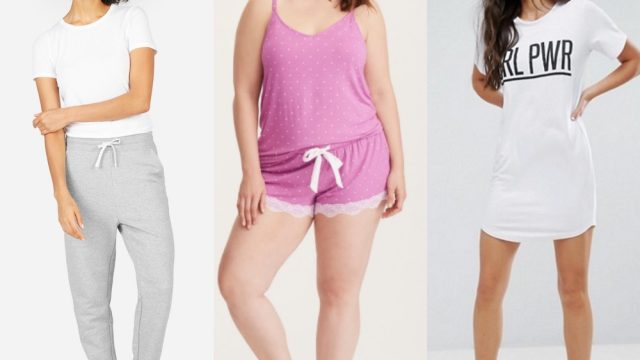 By now everyone's all moved into their dorms and getting settled into their exciting new routines. And while you probably stocked up on lots of essentials before the big move-in date, chances are you didn't quite realize how much lounging you'd be doing — and therefore how necessary some truly cozy loungewear is to dorm living. Whether you're pulling all-nighters, eating ramen in bed, or watching your fave show with your new pals, you're going to want to be in some truly comfortable and cute getups.
There's so much versatile loungewear out there these days. Most of it works well as pajamas, gym clothes, or even for early morning classes, and brunches with friends. Whatever your own personal style may be, there's some comfy, practical clothing out there for you that looks great as well.
To make it a bit easier for you, here are 16 of our favorite loungewear options.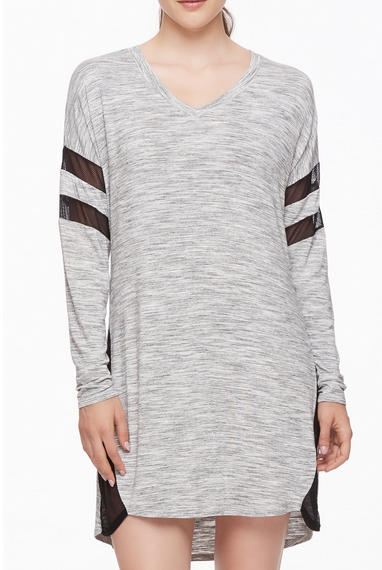 This relaxed tee shirt nightie is long enough to feel comfortable while wandering through the halls of your dorm but it's also ultra-cozy for sleeping. The mesh sleeves are a fun touch for football fans, giving it a bit of sporty style.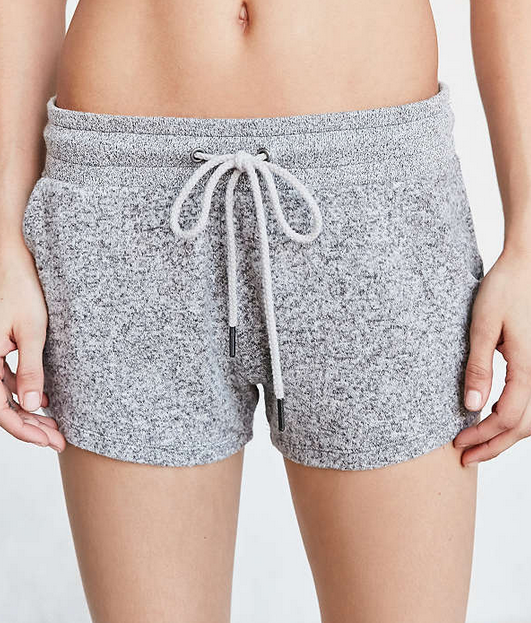 There are few things as delicious as throwing on some soft and stretchy knit shorts. These casual and cozy shorties have a slightly retro feel and even have convenient pockets.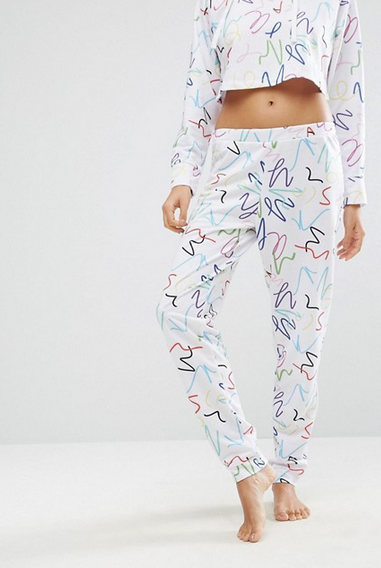 The fun '80s-inspired print is subtle enough that it feels modern while still being a fun throwback. The smooth fabric is ultra-soft and the set can be worn separately or together, depending on your mood and occasion.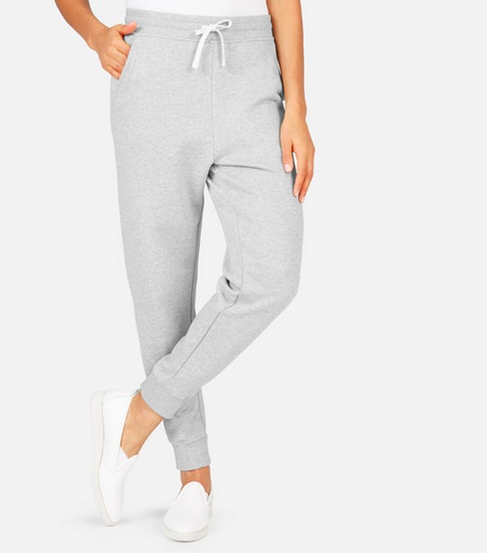 There are schlubby sweatpants that shouldn't see the light of day, and then there are sweatpants so beautifully tailored that they could almost be called elegant. Everlane's take on loungewear is chic and timeless, and the flattering shape of these sweats will make you feel relaxed, not frumpy.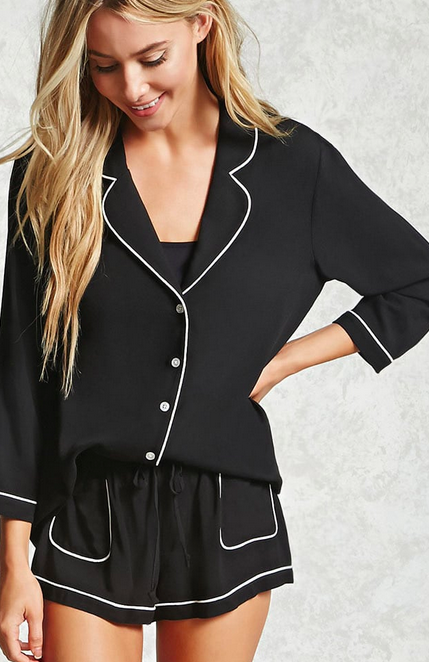 If you're a fan of a classic pajama set, Forever 21 is offering up a cute and sweet option with this one. The shorts are great for a more stylish look, and the classic shape of the top will never be passe. We love this one.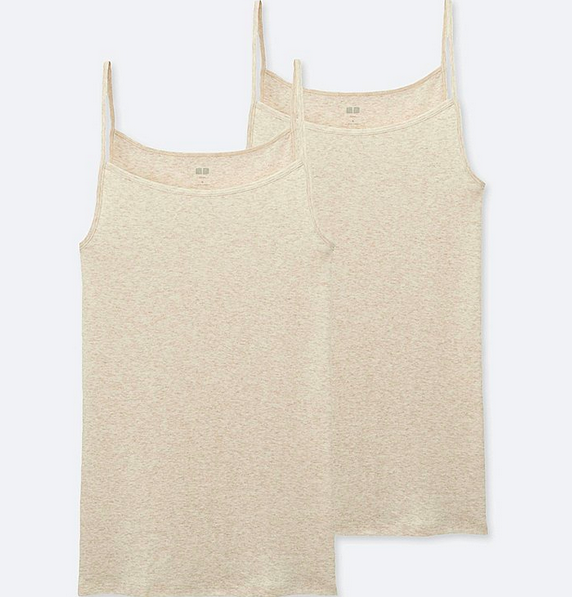 You can't beat a simple, soft camisole to pair with your favorite cozy sweats or shorts. These two packs are ultra-affordable, too.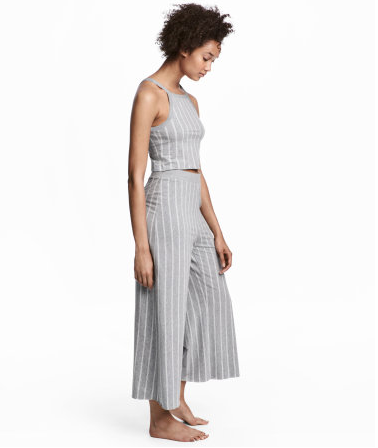 If you're looking for jams that double as fashion, this set can't be beaten. They're insanely cozy and perfect for laying around, but are so cute that if you wore them to class no one would know it's a jammie set. Win-Win!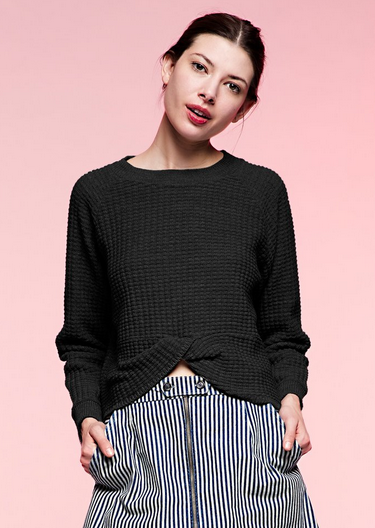 While not technically loungewear, this soft, cropped knitted sweater is perfect for the rainy, snowy months you'll spend holed up in your dorm room. The ballerina-inspired shape is delightful, and we can't think of anything more perfect to wear while reading some Plath.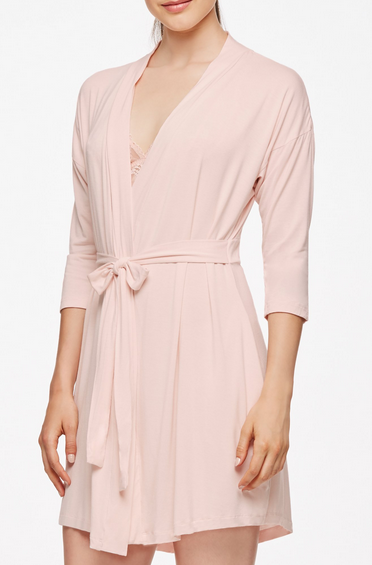 A bathrobe is an absolute must for dorm living, but it can feel like a challenge to find one that isn't too matronly. This robe is lightweight, cozy, has pockets, and cropped sleeves that give it a modern look. Best of all, the belt is attached so you'll never lose it in those communal washing machines or drop it on the icky bathroom floor.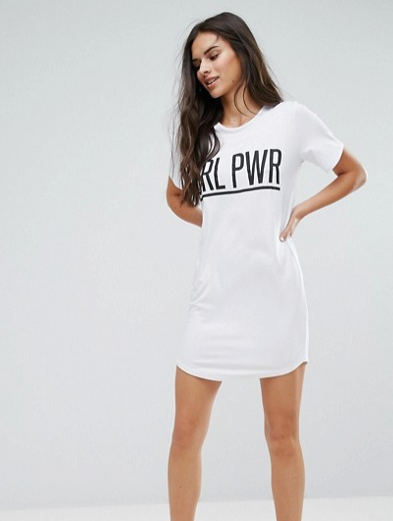 Few things are cozier than sleeping in an oversized tee shirt, and this soft, short sleeve nightie is perfect on its own or over some warm leggings on a chilly autumn night.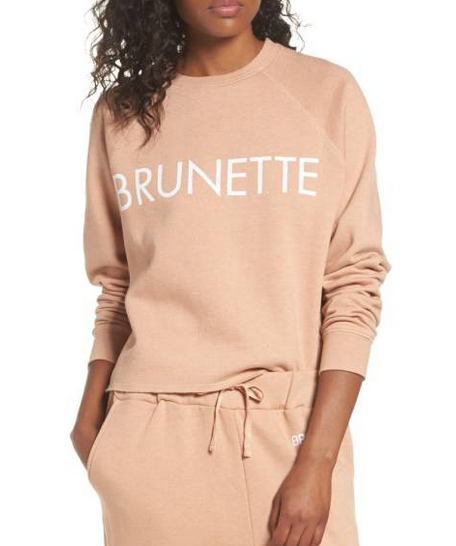 This rose-colored, crewneck sweatshirt has a casual, relaxed fit that you can throw over a tee and jeans or take a mid-afternoon nap in. And even though it's a high-end sweatshirt, it's machine-washable making its maintenance super easy.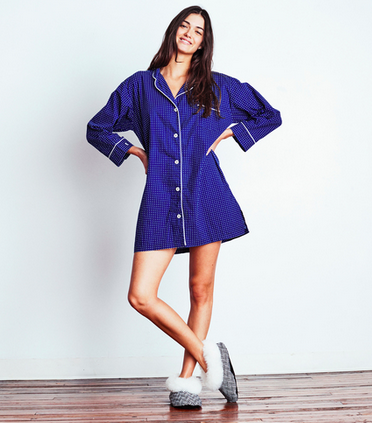 A sweet take on a classic, this sleep shirt is pajama-party ready — perfect for watching old episodes of Jane the Virgin, padding up and down the hallway in slippers searching for candy, and snuggling in bed. Best of all, it's on sale!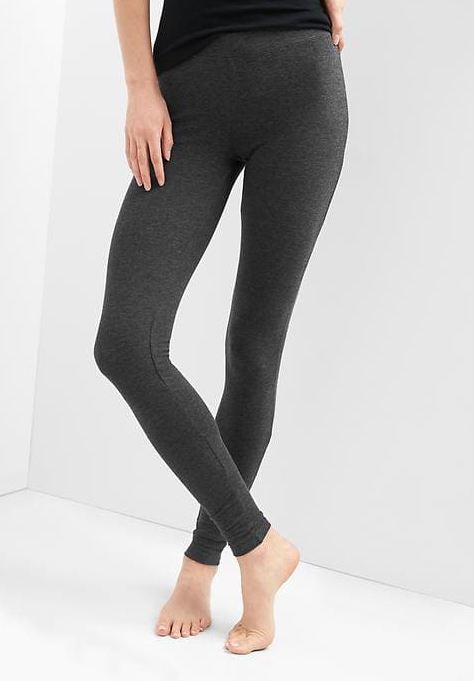 Throw on these super soft, knit-finish leggings that fit like a dream.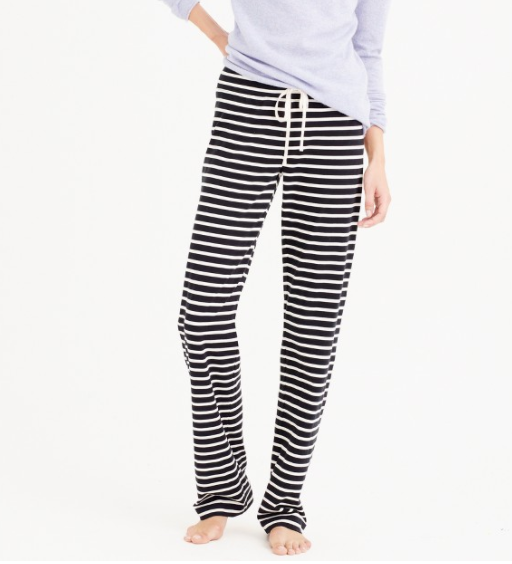 Curl up with a good book, some tea, and these stretchy cotton striped pants.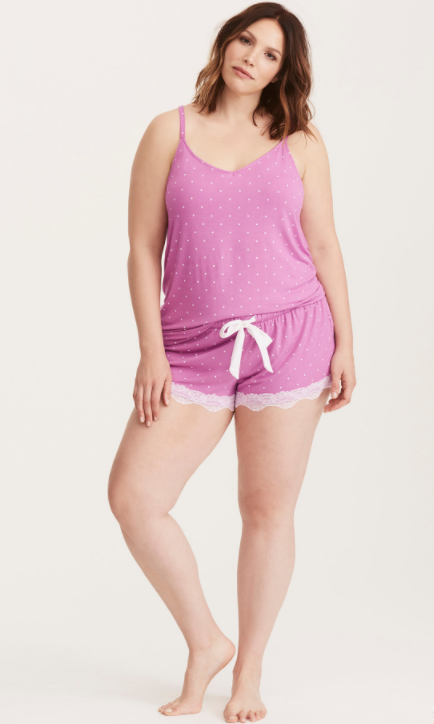 This sweet orchid purple and white polka dot jersey knit set is insanely comfortable and wildly, adorably cute. The stretchy waistband means you don't have to worry about it digging into your waist, and the lace gives it a touch of flirty flair.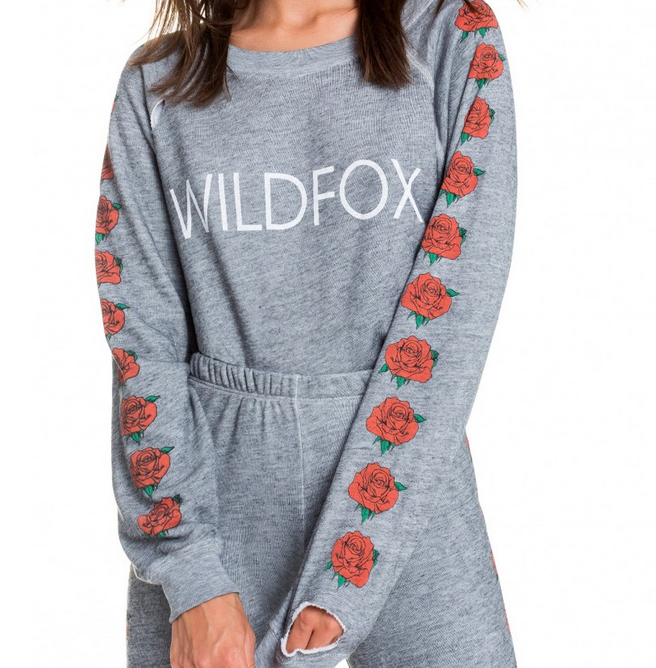 It doesn't get much cooler than Wildfox, and this rose-filled sweatshirt will be just as cozy as stealing one from your sister. Perfectly lived in and ultra-chic.
Aren't they adorable? Make sure you're all stocked up with cozy essentials because the cool evenings are settling in and there's just nothing better than lazying about with your fellow friends.