#Doortraits are the Instagram trend we cannot get enough of right now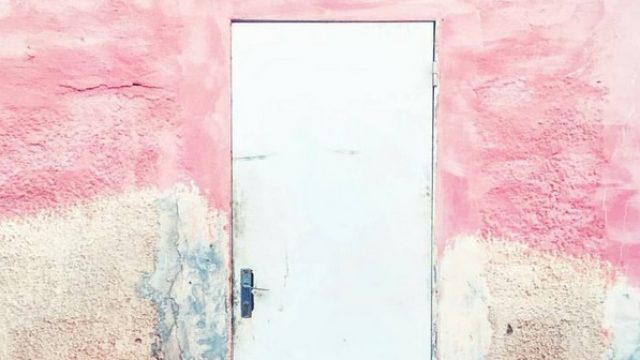 Our Instagram obsession cup officially runneth over, but we can certainly make room for another aesthetically pleasing trend: #doortraits. We never thought we'd add #doorgoals to our endless list of pursuits, but one scroll through this hashtag unveils a world of people who are already hip to the door design game and have sufficiently mastered it.
These beautiful doors make it clear that 1) getting creative with your home's exterior is absolutely not holiday-exclusive and 2) it's about time you took a pressure washer to that bug goo on your front door.
In an interview with The New York Times, Erin Barnett, the director of exhibitions and collections for the International Center of Photography in Downtown Manhattan, explained the public's fascination with the simple, elegant #doortraits, saying that the trend "evokes a kind of voyeurism, wondering what is going on behind a door or window."
Totally agree. These picturesque doors definitely make us interested about how or if the exterior reflects the interior décor. But in the meantime, we're totally inspired by what's on the outside:
Because flowers make everything prettier:
Breathtaking:
Proof that there's beauty in imperfection:
https://www.instagram.com/p/BJBR1fcho3A
Nothing says "Welcome home" like a cheery yellow door:
This one has us floating:
We'll never look at doors the same way again.