I donated my embryos years ago. Now I'm friends with the mom who received them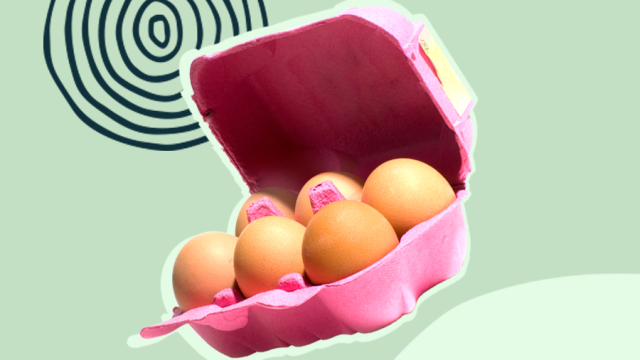 In 2005 I donated embryos, and nine months later, the fertility clinic kindly informed me that the transfer had "taken," and a twin girl and boy were born. I felt grateful for the news. In 2013 I heard from the clinic again, this time informing me of two new updates.
1. A third child was born in 2009. (They'd forgotten to send the news at the time.)
2. The recipient was satisfied that her family was complete, and rather than donating the eggs to stem cell science as is customary, she wanted to know if I wanted my cryogenically preserved embryos back.
Beyond the wondrous surprise of the email, the thoughtfulness of a stranger quietly holding this possibility for me felt like a cosmic miracle. I was touched by the idea of the potential children that might be born of these embryos one unlikely day, but more than that, I was moved by this anonymous person's generosity and grace. I instantly felt a deep connection when we began corresponding through a website for anonymous donors and recipients.
When the mother and I first started emailing each other, I was thrilled by the chance to connect with this person and exchange stories, which she was so utterly generous with. I made a point of taking my cues from her, never pushing for any information, and mostly listening. This woman had been so thoughtful about me, all these years, while I had no idea. Possibly, this is why our communication brought instant honesty. Once the embryos were transferred back to me, the mother wrote kindly about wanting to tell me that, thanks to details revealed in my donor profile and pictures—mainly my devotion to writing, my deep gayness, and my look of short messy hair, tortoiseshell glasses, cuffed jeans, and a popped collar—she already had a deep sense of me.
The mother and I entered into a consistent correspondence, and more than once she shared with me her gratitude for what she called "this immaculate coupling that has created three perfect beings⁠—healthy, loving, smart, their unborn siblings sure to follow suit." She expressed joy at being able to help another woman (me!) work on her career, unfettered by any biological imperative to raise children within a particular timeline. Then she opened up about the twins, a boy and a girl, and the youngest, a girl, a sibling configuration very similar to my own family.
In another email she shared a story with me about going to a yard sale with the three kids. Her stories gave me the sense that the girl and her twin both were a bit androgynous, and the younger sister was described as a quiet, pensive tomboy—just like my own sister. I laughed to myself, thinking that maybe queerness was genetic and all the cryobabies would be queer. When this problematic idea crossed my mind, I smiled at the intersection of biology and identity and some kind of science fiction-level genetic technology that I don't really understand beyond how it feels to have gone through the donation process, medically and emotionally, and how much wonder I feel in the face of the connection born between us. The mother also recounted a story of the girl twin heading straight to the section of boys' clothes, where for $10 she amassed an entire back-to-school wardrobe embodying, "the boyish, preppy look of Shiloh Jolie-Pitt crossed with KD Lang, to add a more tasteful flair." The mother wrote about being "secretly proud," a feeling I experienced reading her secondhand account.
A few months into our pen-pal relationship, our conversations about turned more precisely to gender, trans identity, and the nuanced fluidity of the child self, uncontainable within ideological notions of gender, imposed through words and systems far too restrictive for a child. I learned the girl twin had started playing around with different pronouns at age three, eventually settling on "she," and living out her own exact aesthetic and social selves under the loving watch of her utterly attentive mother.
When the mother asked about my own experiences with gender, I sent her links to Psychology Today blogs I had written about this very topic. Quickly she responded, "My first reaction to your literary contributions is that I'm proud of you," before going on to marvel that, "I never thought in a million years that your writing would become my future 'child-rearing material.'"
From all the anecdotes and details she shared with me, I had a clear mental image of all three children, and an automatic, indescribable sense of identification with the one child in particular. Through our communications about this child's gender, the mother and I were able to connect on a level I can only describe as spiritual.
I felt the call of these stories wishing to be told by our genes, and I continue to feel it in every cell in my body, despite having no specific words to share with this child and her siblings. Of all the anecdotes and images shared with me, here is the one that breaks me open every time I remember the early email where I learned details about the girl twin. "And here I am," the mother had written, "on the cusp of offering to reveal my life and giving a part of myself to someone I've never met— but I have. She is with us every day, her smile, her quirkiness, her drive, her cropped hair and Clark Kent glasses, her confusion, her revelations and rebirths, I have met her."
Reading this, I wiped the tears fogging up my Clark Kent glasses, my reflection glancing back at me in the glow of the screen—my cropped hair, my popped collar, my entire sense of self at once affirmed and exploded.