How you can donate your unwanted or gently used makeup to women in need for Women's History Month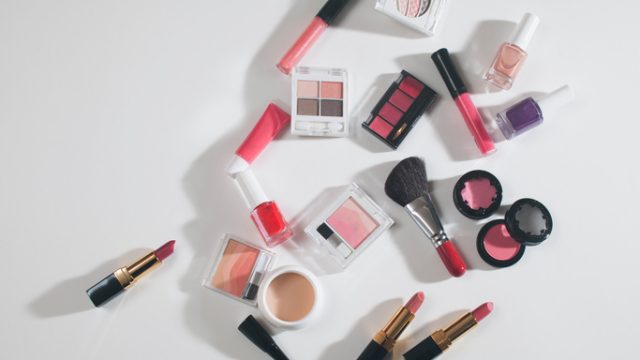 How many times have you bought a makeup product that turned out to be the wrong shade, or you just flat out hated it? Or maybe after a long day of picking up items for your monthly Sephora haul, you realize that you don't have enough room for that identical, yet somehow very different shade of hot red lipstick you had to buy. 
Instead of going through the hassle of returning unwanted makeup to the store or throwing away barely used lipstick, you can donate it to local women's shelters or organizations with the sole purpose of providing beauty and feminine products to women and girls in need.
As Women's History Month moves forward, it is important to find ways to help the women in our communities who do not have access to items that are often readily available to most.
"Sometimes being able to take a shower, wash their hair, and put on some lipstick can give women in tough situations that extra boost of confidence needed to get the job, or feel like themselves again," said YouTube beauty vlogger, Taylor from YouTube channel ThaTaylaa.
ThaTaylaa said she started out giving makeup away to her friends and family, but eventually started dropping off boxes of makeup at a local youth shelter in Seattle. 
"As soon as I made a video on the topic on my YouTube channel, I was hearing from subscribers that they wanted to get involved, but it was difficult for them to find local shelters that accept used makeup," Thataylaa said.
https://www.youtube.com/watch?v=cpu_OqsL77w?feature=oembed
Below, you will find a few ways to put your unwanted makeup to good use, while improving the lives of thousands of women in the process. 
Project Beauty Share
"We knew it was going to be much bigger than what we thought," said Julie Farley, owner of Project Beauty Share, a Washington-based nonprofit organization set out to collect cosmetics and beauty products for women in difficult circumstances.
Project Beauty Share started out as a small realization that Farley had while doing makeup for one of her clients. 
"My client said that she had some gently used products in her makeup kit that weren't age appropriate and she had no use for them," Farley said. "Rather than throw them out or collect dust, I took them off her hands and from then on, the collection began to grow."
Project Beauty Share now has a huge volunteer force, with volunteers making up 100 percent of the workers.
"We get donations from all around the country," Farley said. "We are hoping to have a national program soon."
ThaTaylaa, who is an active donator and supporter of Project Beauty Share, has used her influence to raise awareness about the organization through a first impression foundation series she created on YouTube. 
"During the last series, I created t-shirts benefiting Project Beauty Share, encouraging people to mail in any extra makeup they had laying around," ThaTaylaa said. "We ended up raising over $1,400, and makeup donations were sent in from all over the country, and even some from across the world."
https://www.instagram.com/p/BPbgAuPjU6c/
According to Farley, products like eyeliner pencils and lipsticks can be revamped and perform like new. The volunteers at Project Beauty Share break the tips of the pencils, re-sharpen them, and voila! A brand new eyeliner pencil is born.
A similar process is done for lipsticks; cut off the tip of the lippie, dip it in alcohol, and it is ready to go. Due to the limits of sanitization however, only new, unopened foundations and mascara are accepted. However if you do happen to have some old mascara wands laying around, our wildlife could definitely use them!
An extensive list of Project Beauty Share's wanted items can be found here. 
Beauty Bus Foundation
Everyone deserves to feel confident in how they look, even those physically unable to pamper themselves. Beauty Bus Foundation makes sure that happens by traveling to the residences of men, women, and children who suffer from chronic illnesses, providing them with beauty and grooming services. 
According to Director of Operations and Programs, Bonnie Kleiger, Beauty Bus has given away over 40,000 "Bags of Beauty" filled with unused beauty and care products to clients. 
Those who wish to support the Beauty Bus Foundation can do so by donating money to their online payment page or sending items to their address found here.  
"Every Bag of Beauty contains up to $150 of donated product, so we really rely on those donations," Kleiger said. 
Local Women's Shelters
Another great option would be to seek out local women's shelters. There are women in your own community who could use a confidence boost while going through rough situations.
"Makeup isn't necessary and it's not needed for survival, but it is SO much more than just makeup to the women receiving these products," ThaTaylaa said.
Many shelters have makeup products included in their donation items lists, and would be more than happy to accept your unwanted stash. Just be mindful of what types of makeup each location accepts, as some do not accept opened products.
Now start donating!