Donald Trump said he'll be "unbeatable" in 2020, but there are still ways to fight back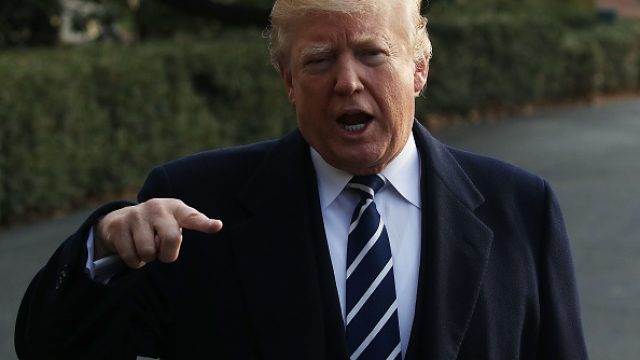 President Donald Trump, not known for his humility, seems to firmly believe he will see a second term. On December 2nd, at a Trump Victory Fund finance breakfast in New York, Trump said he will be "unbeatable" in 2020.
Unless they have somebody we don't know about, right now we're unbeatable," he told the more than 400 attendees.
Trump cited the recently passed tax reform bill and the booming stock market as reasons he will win the next election. He also recounted a man thanking him for the improved performance of his 401(k). The fundraising events Trump attended on December 2nd are estimated to have raised $6 million.
"One of the reasons it's happening is what's happening with the market, what's happening with business, what's happening with jobs," Trump said.
According to the most recent polls, between 34-42% of Americans polled approve of Trump's performance as president, meaning that about 60 percent don't approve of him. And the tax reform bill that Trump refers to as a win is also unpopular, with about 49 percent of Americans disapproving of it. These numbers don't look unbeatable at the moment, but there are still almost three years until the next election.
https://twitter.com/udfredirect/status/936996698265739264
It's worth noting that the president has less control over the economy than we generally think, so it's hard to say if Trump is responsible for the uptick in the stock market like he claims he is.
If you are less than thrilled about the prospect of a second Trump term, there are some actions you can take to help make change. You can text your elected officials to let them know you are unhappy with Trump policies, and you can campaign for politicians whose goals you agree with. You can donate money or time to causes that advocate for the rights of oppressed groups. And, most importantly, be sure to vote in the 2018 and 2020 elections. Trump may say he is unbeatable, but we have time to prove him wrong.