Donald Trump retweeted three anti-Muslim videos today, and he's hit a new low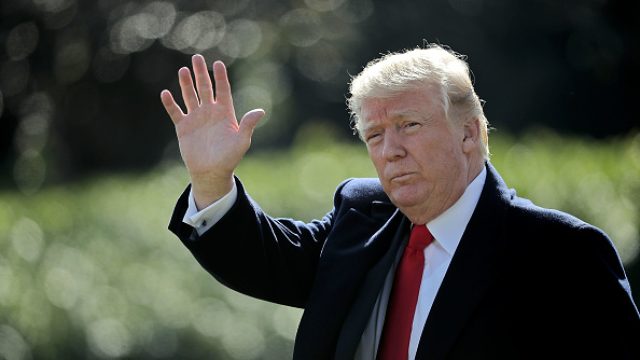 Donald Trump has once again caused controversy with his Twitter account. The president, for some inscrutable reason, shared anti-Muslim videos on November 29th in an early morning tweet storm.
Trump retweeted three videos from Jayda Fransen, a leader of the British far-right political party Britain First. Britain First is known for its racist and hyper-nationalist viewpoints, and Fransen was convicted of religiously aggravated harassment in 2016 after she yelled slurs at a woman wearing a hijab. The videos that Trump retweeted depict people who are allegedly Muslim committing violent crimes such as beating children and destroying a statue of the Virgin Mary.
One of the videos claims to show a Muslim immigrant attacking a Dutch boy on crutches. According to CNN, the Dutch attorney general's office confirmed that this crime occurred in May, but said that the perpetrator was born in the Netherlands. Furthermore, Dutch officials were quick to point out that they have never released the religion of the attacker in the clip, so including the image in a "Muslim" video compilation is misleading and suspect at best.
White House Press Secretary Sarah Huckabee Sanders told reporters outside the White House that Trump's tweets were meant as commentary on the importance of national security and military spending. She refused to comment on the nature of the videos or if they were fake.
"The threat is real," Sanders said. "The threat needs to be addressed. The threat has to be talked about, and that is what the president is doing in bringing that up."
Trump has demonstrated prejudice toward Muslims since his inauguration. Most famously, he attempted to enact a travel ban for citizens of several Muslim-majority countries. But while we've seen Trump spread misinformation and dangerous stereotypes about Muslims before, sharing these videos marks a new low. Muslim immigrants are an important part of America, and we need to stand up for them when we see others spreading hate — especially when that "other" happens to be the leader of the free world.
To all the Muslim-Americans who are disheartened by our president today: We support you. We are with you.