Trump just ordered an end to separating families at the border — but the fight's not over yet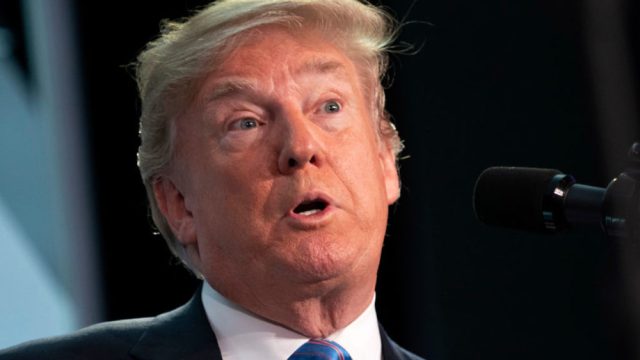 The past several weeks have seen countless stories of immigrant children being torn from their parents at the U.S. southern border and placed in ill-equipped and under-staffed detention centers. The child-separation policy has drawn opponents from Democratic senators to former first lady Laura Bush, and President Donald Trump has denied any responsibility for the inhumane protocol (repeatedly blaming Democrats for it, in fact). However, on June 20th, the president ended the policy of separating children from their parents at the border — with a huge catch.
"It's about keeping families together while ensuring we have a powerful border," Trump said at a press conference, according to NBC News.
To be sure, Trump's executive order will keep families together. But sadly, it's not all good news. The president clarified that his administration's zero-tolerance immigration policy will remain in place. As the New York Times noted, this means that every person who enters the U.S. outside an official port of entry will still be detained — regardless of if they're seeking asylum (aka fleeing danger) or not. And since families will no longer be separated, children will just be held in the same detention centers as their parents. So children will still be imprisoned.
Peter Margulies, an immigration law and national security law professor at Roger Williams University School of Law, told PolitiFact that the Obama administration usually avoided prosecuting families who crossed the border together.
Anna Galland, Executive Director of the political advocacy group MoveOn.org, tweeted that the Families Belong Together March, which had been scheduled for June 30th to protest the child separation, will still be happening in the wake of the executive order.
The bottom line is that children shouldn't be detained — even if they're with their parents, and human beings seeking safety from danger should not be punished. You can help by donating, protesting, or contacting your representatives. We can't stop fighting until more humane policies are in place.