Twitter is in party mode now that we can legally troll Donald Trump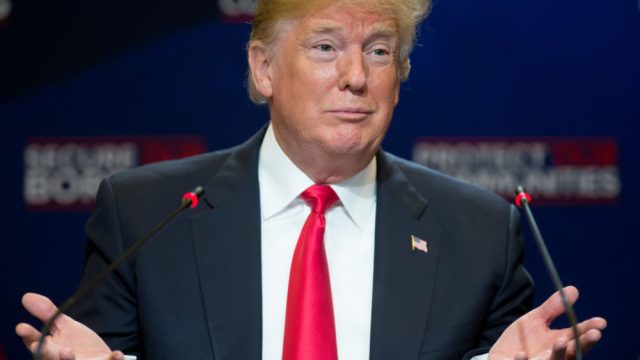 Update, July 9th, 12:30 p.m. EDT: The Washington Post reports that a federal appeals court has upheld the ruling that President Donald Trump is not legally allowed to block critics on Twitter, as part of the First Amendment. This post has been updated to reflect that new ruling.
It's no secret that President Donald Trump is an avid Twitter user, often unloading his grievances in late-night rants. And the President routinely mocks his opponents…while muting his most vocal critics. At one point, he even blocked Chrissy Teigen. But after a judge ruled on May 23rd, 2018, that Trump's frequent Twitter blocks are unconstitutional, a federal court of appeals upheld the ruling today, July 9th, and the people of Twitter are officially celebrating.
In case you haven't heard, the decision was originally made in May 2018 by U.S. District Court Judge Naomi Reice Buchwald, in the Southern District of New York. Buchwald determined that Trump's Twitter feed counts as a public forum, and therefore his attempts to block seven plaintiffs was a violation of the First Amendment. Rather than forcing Trump to pay a settlement, Buchwald ordered him to unblock them.
"[N]o government official—including the President—is above the law," she wrote in her decision, "and all government officials are presumed to follow the law as has been declared."
A federal appeals court agreed.
"The First Amendment does not permit a public official who utilizes a social media account for all manner of official purposes to exclude persons from an otherwise open online dialogue because they expressed views with which the official disagrees, wrote Judge Barrington D. Parker in the unanimous decision from the court.
While it remains to be seen if Trump will actually follow through and unblock anyone (he had yet to do as of May 24th), many are—unsurprisingly—happy with the symbolic victory.
Teigen was quick to post about the ruling.
Former Mexican President Vicente Fox also rejoiced at the verdict, writing "Yass!"
Others couldn't contain their excitement.
While we're still not sure whether Trump will actually stop blocking people he disagrees with, we're glad to see that our right to free speech is alive and well—at least on Twitter, anyway.
Originally posted May 24th, 2018.