FX released a new "Atlanta" trailer, and we cannot wait for this show!
We love everything that Donald Glover (aka Childish Gambino) does, so you can only imagine our excitement over the extended new promo for his new FX series Atlanta (that Glover created, because he's that awesome)!
If you saw the original trailer, you probably already know that the show will be about two guys who are working their way up in the gritty Atlanta rap scene while also trying to take care of their families.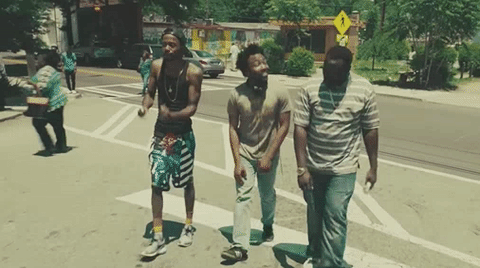 The new extended (almost four-minute-long) trailer takes its time with long, sweeping shots of the Atlanta skyline, train tracks, and, well, even just the Atlanta grass (it sounds boring, but we promise, it's not). In fact, there's hardly any actual dialog in the trailer, and it instead mostly opts for imagery and subtle sounds.
And we really, really like it. Take a look: https://www.youtube.com/watch?v=4UEcNkhkYPI
Plus, judging from Glover's history as a writer, director, actor and producer on expertly crafted shows like Community and 30 Rock, this show has a solid captain at the helm. Oh yeah, and the soundtrack is obviously gonna kick serious ass!
And the good news is Atlanta premieres on September 6th, so we don't have to wait much longer!
We think we've got the next big hit on our hands.