Donald Faison just made the most perfect "Clueless" reference and we could not be happier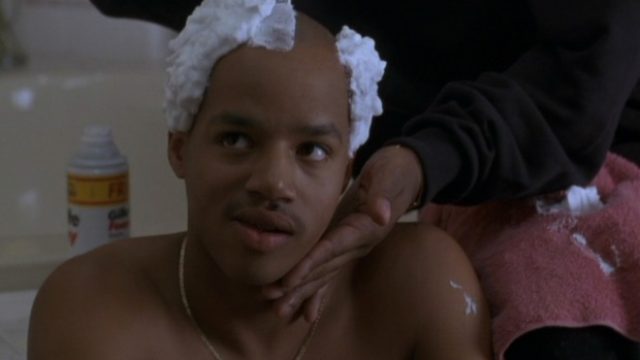 Clueless may be over two decades old, but the movie was an instant classic that we continue to live, breathe, and love every day. So having one of the actors from the film make a public reference to a hilarious and iconic line from his character is making us feel all sorts of giddy nostalgia.
So when Donald Faison (aka Dionne's energetic BF Murray) tweeted this throwback reference, we were beside ourselves with excitement.
ICYMI, Murray shaving his head right before yearbook pictures were taken without Dionne's approval was one of the many (adorable) fights the couple got into. Murray's unwavering logic for his haircut decision was, simply, "cause I'm keeping it real."
https://www.youtube.com/watch?v=DeLgZuYh88g?feature=oembed
Seeing the actor, who has gone on to have a wildly successful comedic career in TV (we see you, Christopher Turk from Scrubs), make a reference to the awesome film that put his career on the map is seriously delightful.
And we're not the only ones who are loving it.
false
https://twitter.com/udfredirect/status/762696019578585088
Everything about this reference is making us remember just how awesome this movie actually is and how we are long-over due for another viewing of the classic tale of fashion, makeovers, and high school woe.
It's good to see that Murray (and Donald) haven't changed much after all these years (as in, you amazingly look the same after over 20 years).
We think the shaved head looked totally hip and want to thank you for always knowing how to make us smile.