Update: You can't get Domino's delivered by reindeer but they have a pretty hilarious substitute
News flash for late-night pizza cravers: Despite myriad efforts to the contrary, Domino's WILL NOT be delivering pizzas via reindeer this holiday season, according to a recent statement made by Domino's Japan. Let's all pause here for a collective sigh.
In case you're just catching up to us, a Domino's Pizza in northern Japan had a master plan to deliver its pies Santa-style this year, i.e. on a sleigh pulled by Dasher, Dancer, Prancer, and all the rest. Of course, this isn't the first novel delivery ploy the international fast-food chain has tried. Not too long ago, in New Zealand, Domino's also began shipping out pizzas via drone.
Despite the fact that reindeer bring extra helpings of good cheer around the holidays, it actually made sense for the Japanese region. They're anticipating an insane winter. Driving may be difficult or even impossible, and that's where the tundra-dwelling caribou come in. (They've also considered snowmobile delivery, which also sounds like loads of fun.)
But back to the reindeer. It turns out that they were wildly difficult to keep in line — which is wildly unsurprising. Here's what we know:
Domino's Japan released a hilarious video of Domino's employees in Hokkaido attempting to keep one of the aspiring Rudolphs in line.
A phone with a Domino's tracking app shows the animal wandering off course. And of course, there were pizzas sliding all over the place. See for yourself.
https://www.youtube.com/watch?v=bR2z4dOuWX4?feature=oembed
Clearly, it appears that reindeer don't make the most reliable pizza delivery boys. (Apparently, they were also spooked by the sound of dogs barking.) But that doesn't mean Domino's Japan customers will be without holiday cheer this year.
Domino's has decided to dress up its scooters like furry reindeer, and it's almost as good as seeing the cute critters themselves.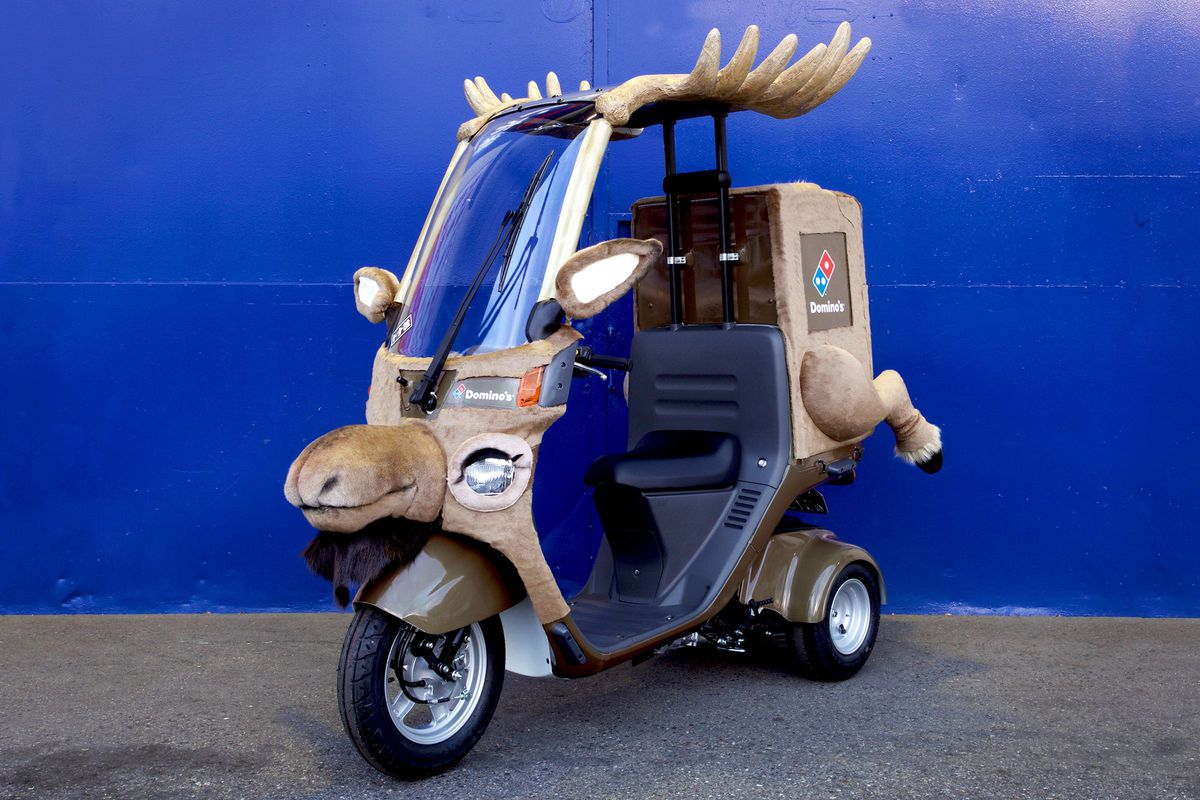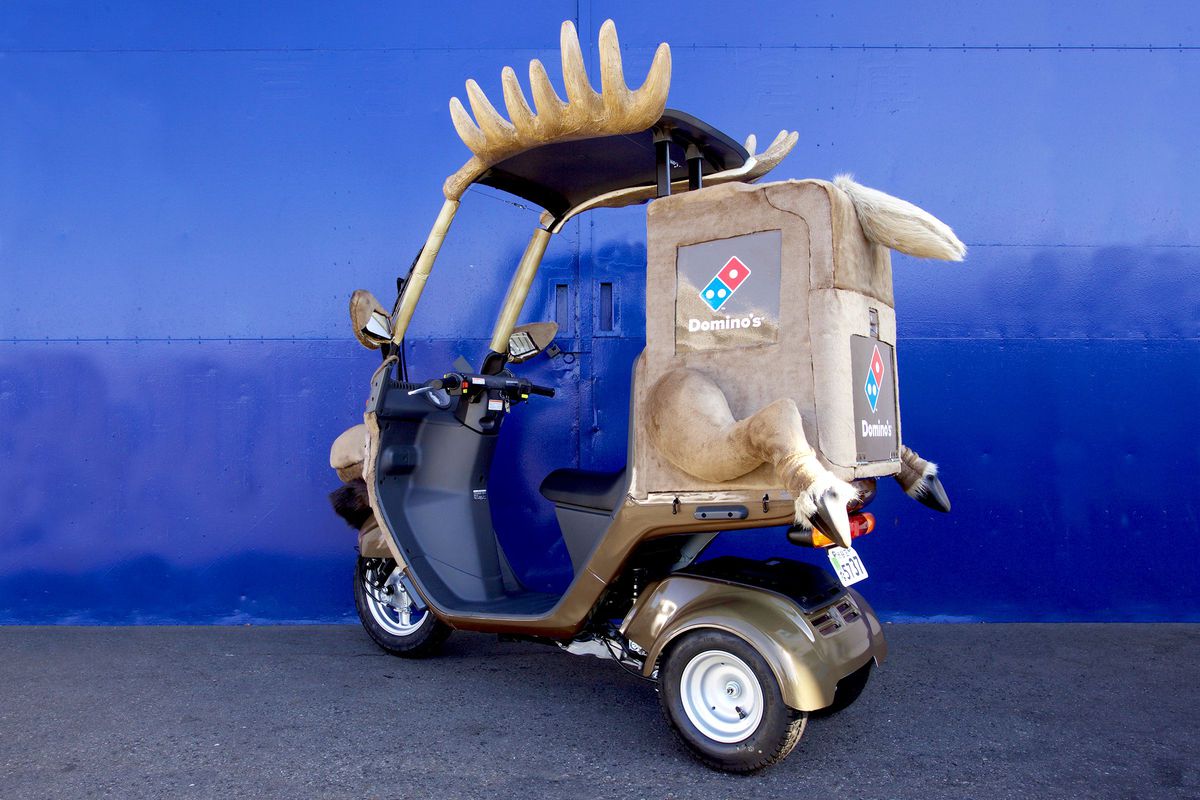 Sadly, it looks like Santa's got the reindeer delivery market cornered.