Dolly Parton's heartfelt CMAs tribute has our mascara running
If there's one person that we can all come together as a country and definitively agree is a true national treasure, it's Dolly Parton. So, needless to say, last night's touching tribute to Dolly Parton during the CMAs had our mascara running all the way down our face. The legendary singer and songwriter became the first woman to receive the Willie Nelson Lifetime Achievement Award. Nobody deserves more than Dolly!
To say that she is an icon is an understatement, Dolly is the epitome of a living legend. Her contributions to the music industry are immeasurable — her music has brought so much joy and comfort to millions of people, and she defined what it meant to be a woman in the music industry, not just as a singer, but as a composer and producer as well. Dolly has joyfully embraced her femininity her entire career and has never apologized for wanting to look pretty. She helped redefine what it meant to be a strong, professional woman — and we are forever grateful to her!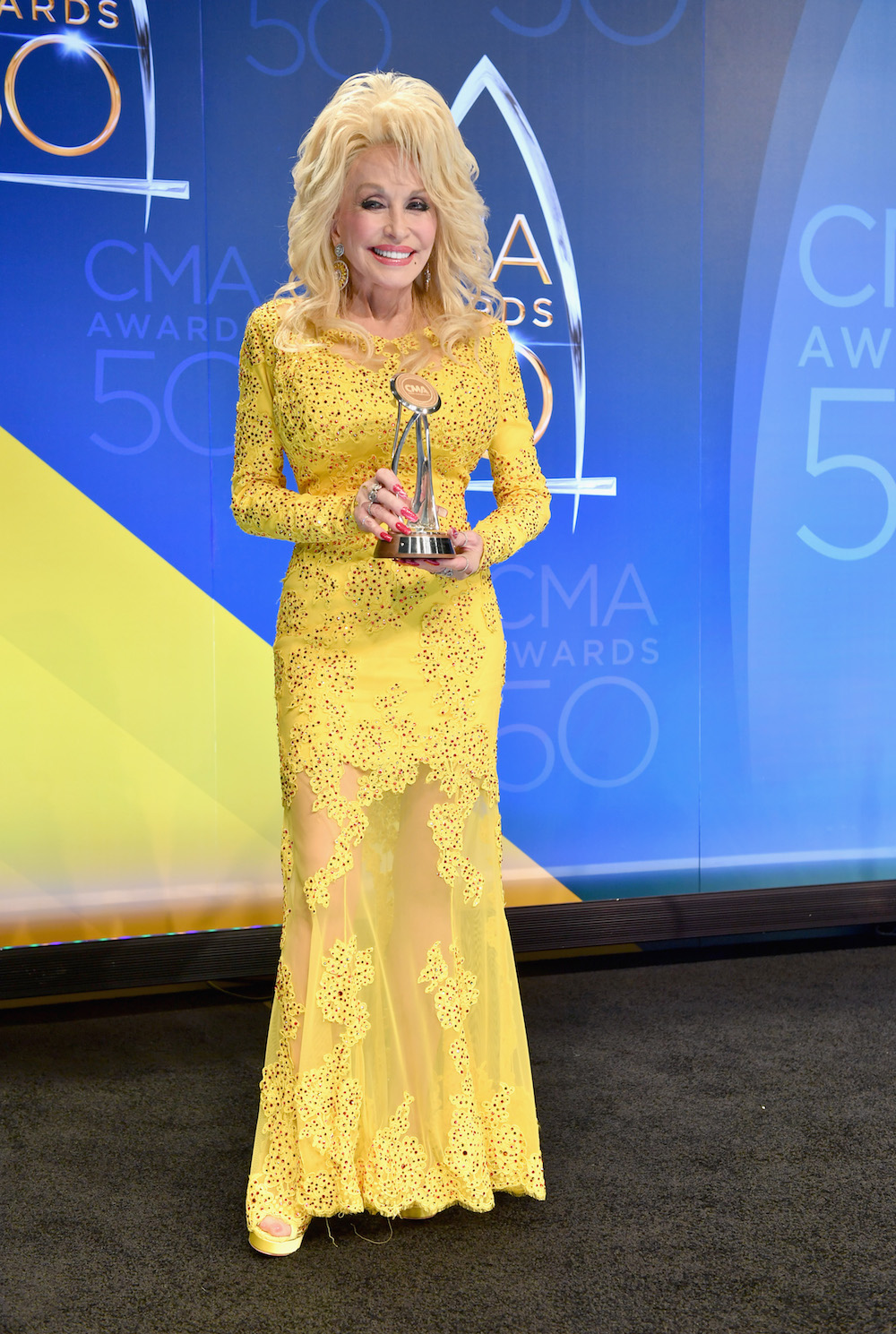 Some of country's biggest names came out to honor her with a special tribute, including Pentatonix and Jennifer Nettles who started it off with a cover of Jolene that made us all want to get up and dance!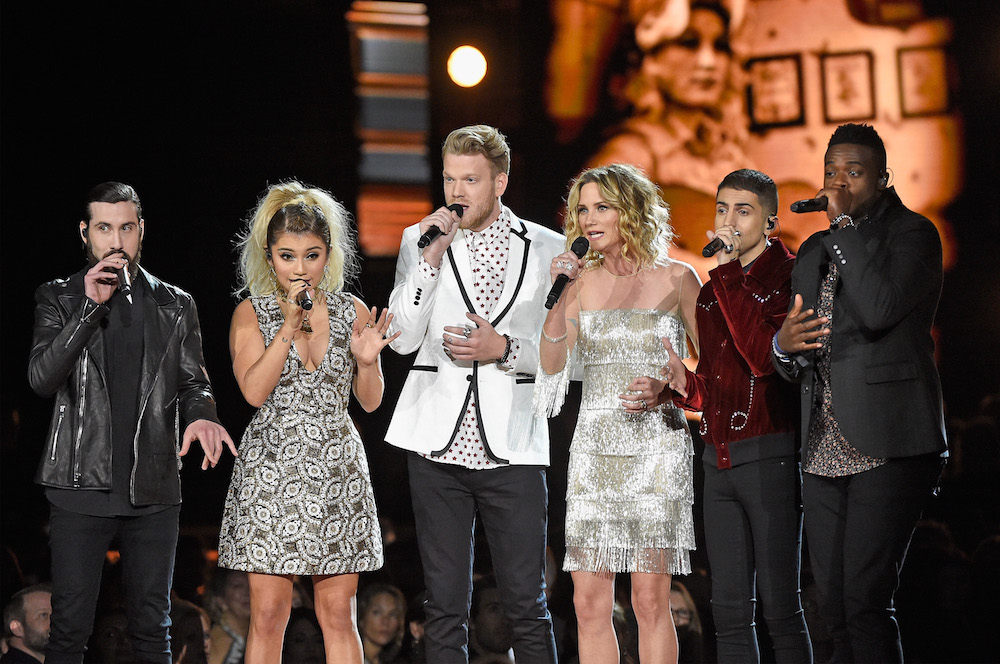 They were followed by Reba McEntire's lovely version of 9-5.
Kacey Musgraves delighted everyone with her beautiful cover of Here You Come Again.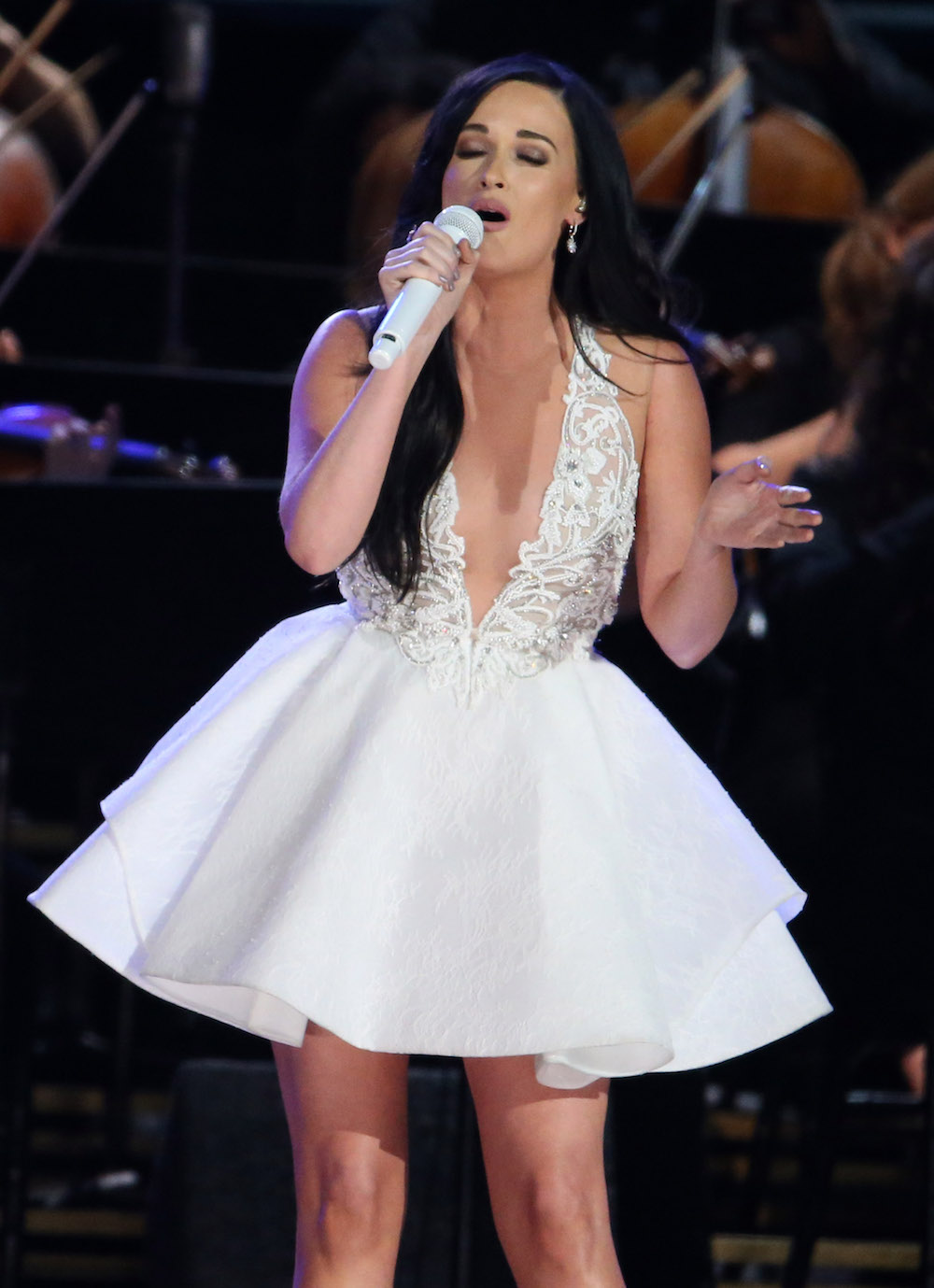 And when Carrie Underwood and Martina McBride began their duet of "I Will Always Love You," there was not a dry eye in the house!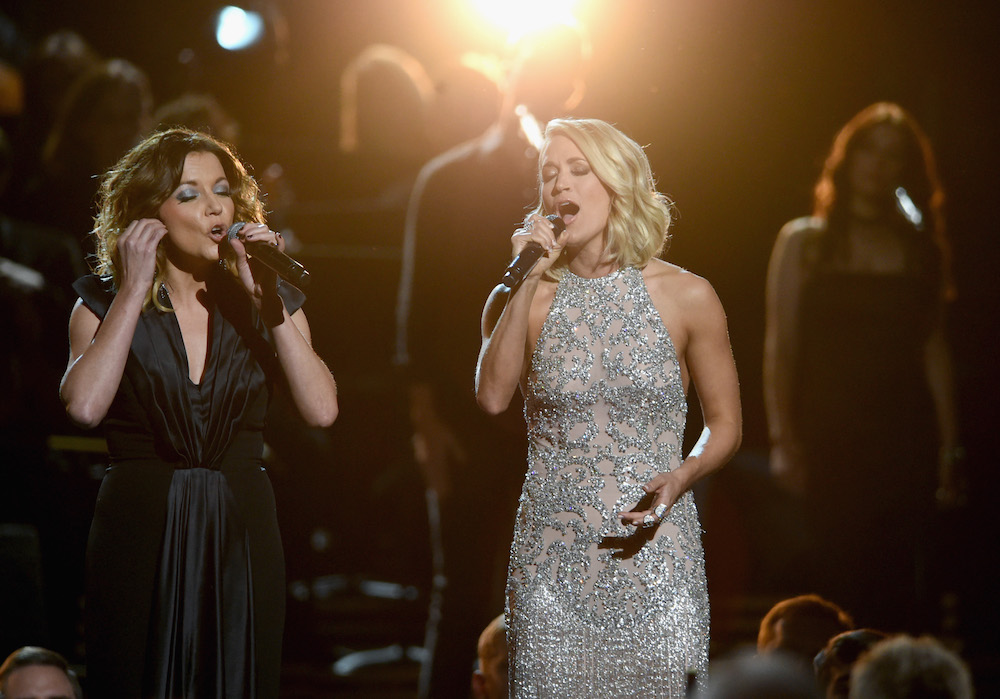 Even Dolly couldn't keep her beautiful eyes from welling up as these two country superstars sang one of her most beloved songs. And who can blame her? We were scream-crying in our living rooms.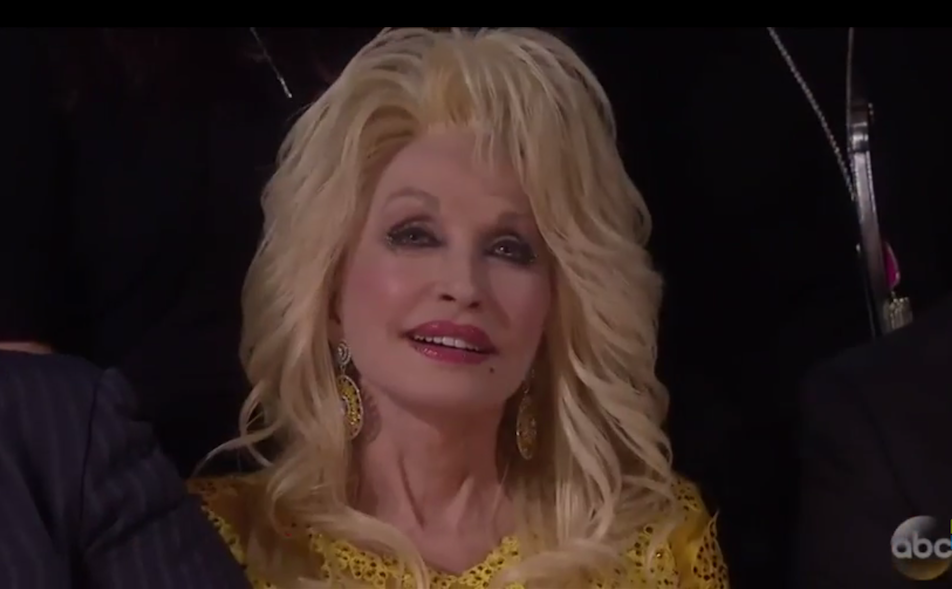 All the women joined them for the finale of the song, and it was a supremely touching end to a lovely and well-deserved tribute!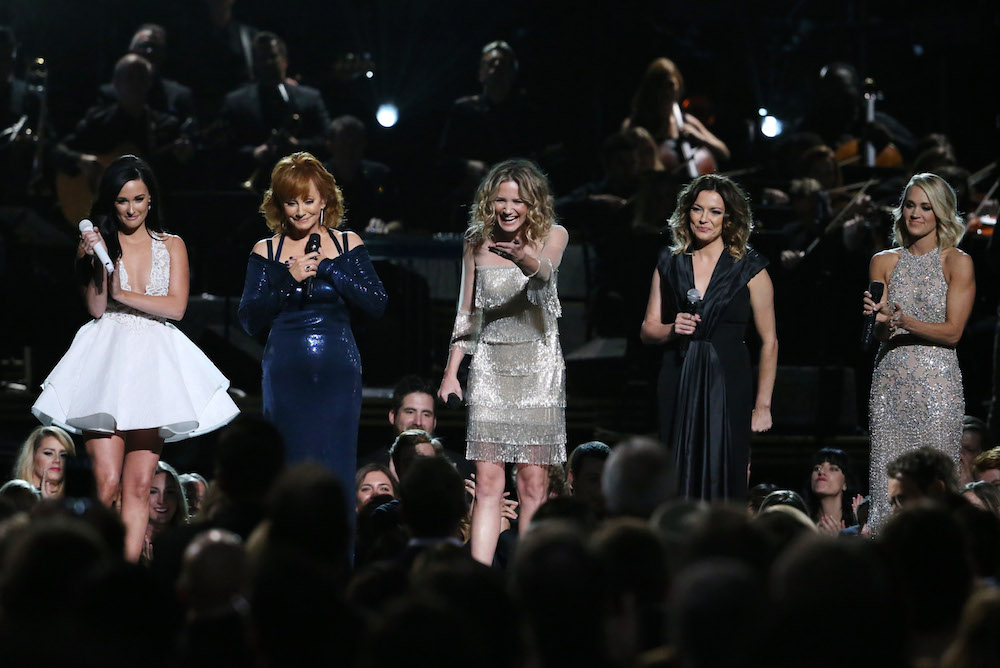 Such a beautiful celebration for such a special woman. And — you know Dolly — she even snuck a hilarious Willie Nelson/getting high joke into her acceptance speech!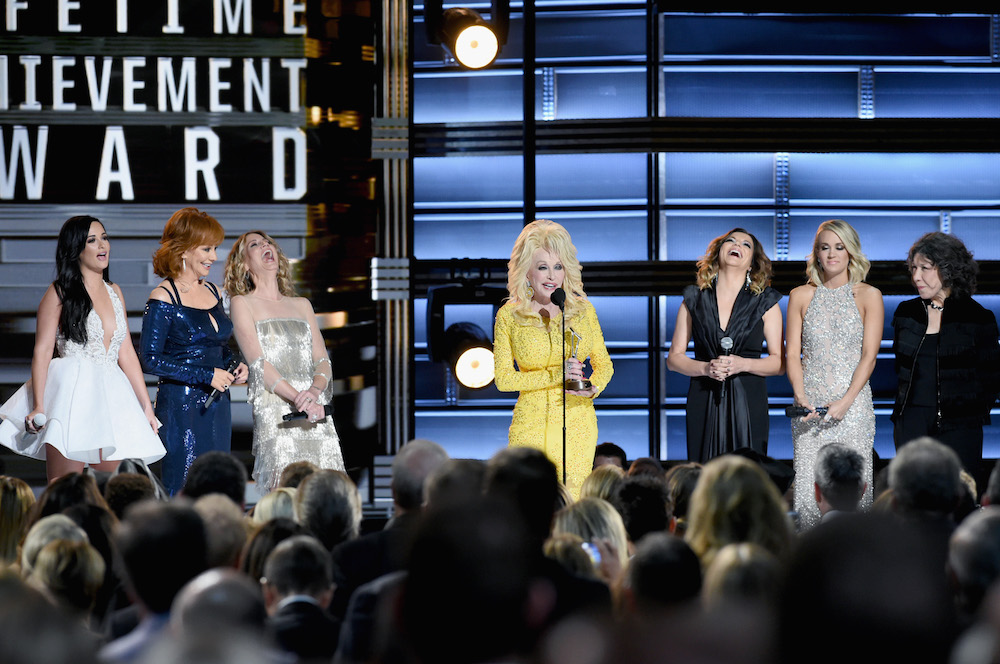 It's worth it alone for the look of pure joy on her radiant face!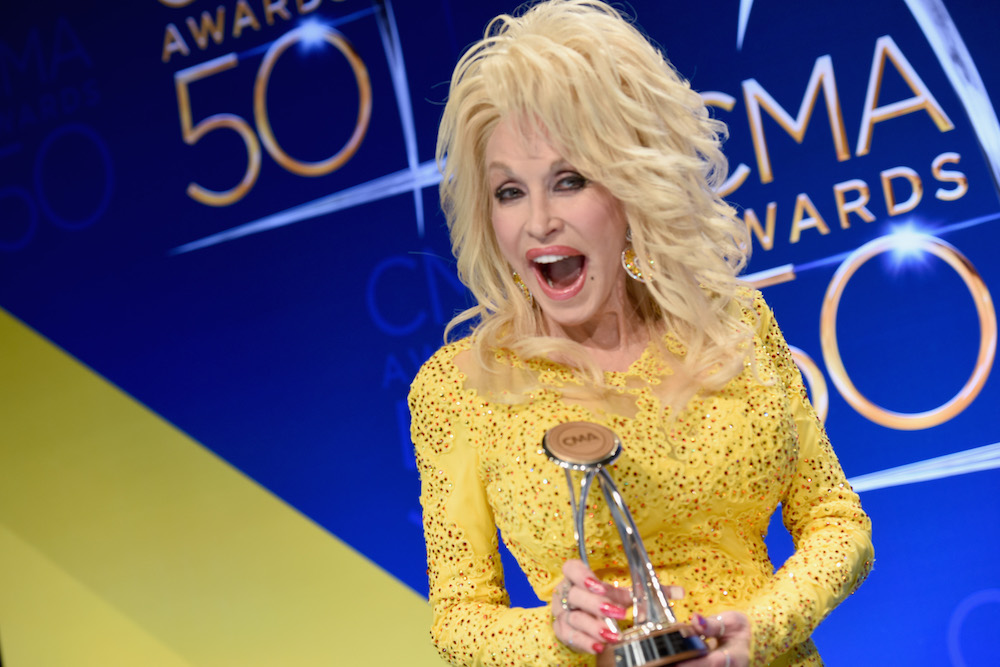 If you didn't get a chance to catch Dolly's tribute, come right this way and take a look for yourself!