This happened: Dolly Parton and Katy Perry sang a duet of "Jolene"
Country music royalty gathered in Las Vegas last night for the Academy of Country Music Awards (ACM Awards) and it gave us something we never knew we needed: a Dolly Parton and Katy Perry duet.
Dolly and Katy performed an amazing medley of all our fave Dolly hits, from "Coat of Many Colors" to "Jolene" and "9 to 5." And honestly, it was unbelievable to listen to — and watch, thanks to Dolly's shimmering coat (of many colors!).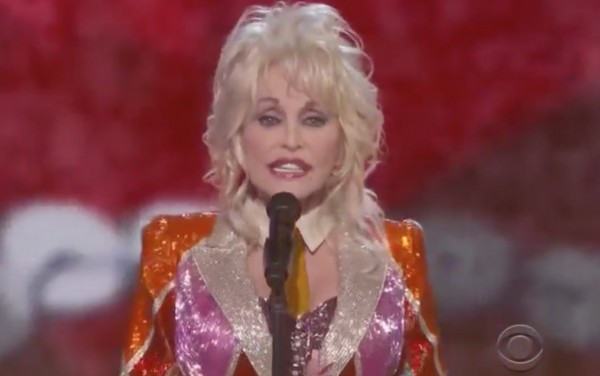 These two women looked like they were meant to be on stage together: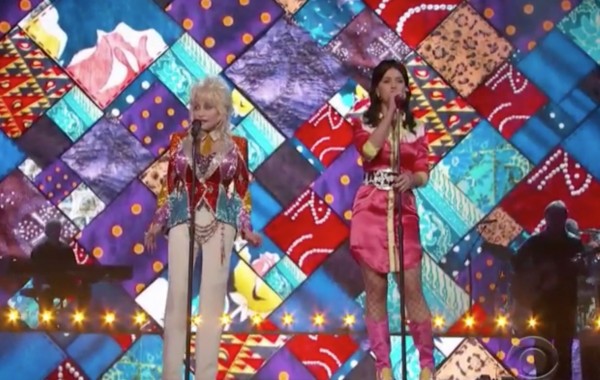 Their more dramatic rendition of "Jolene" gave us actual chills (and laughs, when Katy Perry pretended to be Jolene). Dolly's famous soprano voice paired perfectly with Katy's deeper, huskier vocals, and we just think they should sing together forever.
But the crowd actually got to its feet for their more lively performance of "9 to 5," which was light-hearted, fun, and filled with Dolly's classic ad-libbing. Katy even posted a pic of the two performing the hit on Instagram, captioning it "lil bit country, lil bit pop" with the hashtag #ILYSMDolly.
Katy also presented Dolly with the Tex Ritter Award, which recognizes a movie released in the preceding year that highlights country music. Dolly was awarded for her film Dolly Parton's Coat of Many Colors, an NBC special based on her famous song that follows her childhood. Calling Dolly her own "personal hero," Katy said as she presented Dolly with the award, "This means the world to me. And so do you."
SO MANY FEELINGS. Check out the full performance below and be prepared to have "Jolene" stuck in your head on repeat.