Dolly Parton is on tour and the photos make it look like a magical wonderland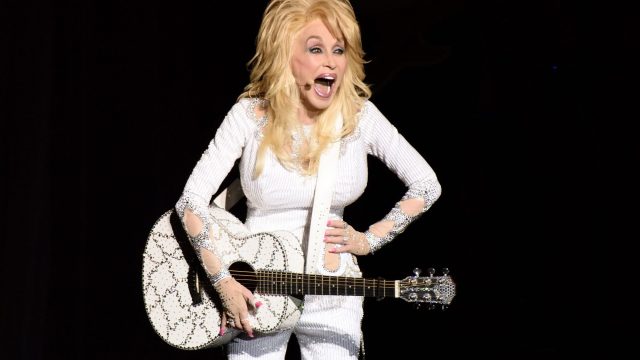 We've got #Dollymania, and we've got it bad. Dolly Parton has been singing her way across the country with her Pure & Simple Tour. (Given Dolly's motto that "less is not more, more is more," we love the tongue-in-cheek title of her tour.) We love Dolly, pure and simple. At age 70, the country music goddess still rocks our world. This is her 12th tour, and we're obsessing over everyone's Instagram posts, allowing us to feel like we're on tour with her.
In the event that you might not be familiar with the wonder that is Dolly Parton, consider these stats: She's the most honored female country performer of all time. She's received 25 RIAA certified gold, platinum, and multi-platinum awards, has had 25 songs reach No. 1 on the Billboard Country charts, has recorded 41 top 10 country albums, and has had 110 charted singles over the past 40 years. She's amazing. Did you know she wrote "I Will Always Love You"? She did. And that's how we feel about her.
The "Pure & Simple" tour is named for its pared-down technological elements: no big video screens, deafening speakers or pyrotechnics. The only firework on stage is Dolly herself. With over 60 shows planned for 2016, it's Dolly's biggest tour in North America yet.
OF COURSE she's amazing. How could you doubt?
Jolene, Jolene, Jolene, Joleeeene
Look at that crowd!
https://www.instagram.com/p/BKgNnopDrmi
A voice like water crystals. SLAY.
https://www.instagram.com/p/BKgLosVAwk8
What a way to make a living.
Strumming the autoharp; Dolly Parton is a miracle.
https://www.instagram.com/p/BKfQIVDDNuT
More of the same; we can't get enough.
Magical.
Oh, Dolly, we love you always and forever.