This doll company is trying to make sure dolls come with wheelchairs and we're all about it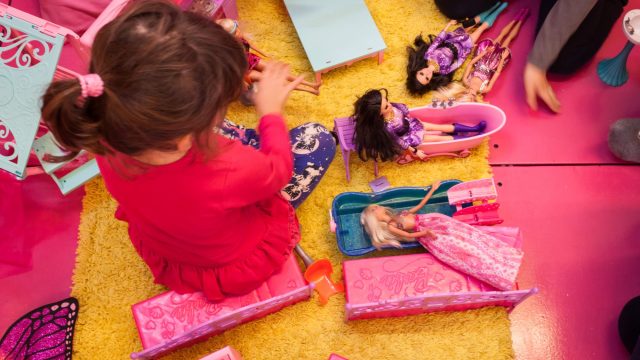 Dolls are an important toy for young kids and it's especially important that they see themselves represented in their toys. Which is why it's great news that Lammily is trying to make a doll with a wheelchair. Like, how does this not already exist? It's hard to believe that nearly two decades have passed since Mattel released a doll with a wheelchair, but it's true.
In 1998, the world met "Share A Smile Becky," who joined Barbie's fun and astoundingly popular world. But despite her positive attitude and involvement with the Paralympics, Becky was discontinued in 2000. Since then, the world of Mattel has made great strides in body diversity, but still lacks a single character that uses a wheelchair. But one company has created a Kickstarter to turn this around and give a generation of children characters that they can relate to by providing adjustable wheelchairs for some of their most popular dolls.
You may have already heard about Lammily in the news; the company has made a name for itself by creating dolls that actually look like real people. From figures with stretch marks and tummies to dolls that even come with sanitary pads, Lammily has sought to create lifelike and realistic figures for children to enjoy.
And now the company has a new goal: creating wheelchairs for dolls. These adjustable wheelchairs fit a variety of differently sized dolls, and are a major step forward when it comes to representation for disabled kids. It's an untapped market that Lammily is poised to jump on, providing children with heroes that look just like them.
Lammily's Kickstarter had a strong launch, with over $9,000 pledged in the first 5 days —and 25 more to go before it closes. The goal of the campaign is to create another doll that provides representation for kids, building up their self confidence and letting them see their place in the world. We can't think of a single reason not to support this awesome cause, and help differently abled children see heroes come in all shapes and sizes, just like them.