You can now buy a Dole Whip purse, because sometimes we *can* have nice things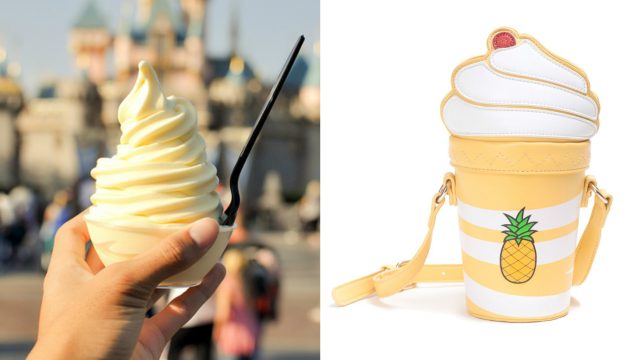 If you're looking to add something else to your ever-growing collection of fun Disney things, then you should probably go grab your wallet right now. Don't freak out too much, but a Dole Whip purse now exists.
Okay, fine, it's really a "pineapple whip" purse, but bring it to your nearest Adventureland, and BAM, Dole Whip purse.
Cakeworthy — a site that's got a lot of charming and adorable Disney novelty things — has just released this glorious new bag. It might be more accurate to call it a "pineapple float bag," since it resembles the Dole Whip pineapple float that you can snag at Aloha Isle. Regardless, whatever you want to call it, you should just buy it.
The bag has a screen printed and embossed design, with a glittery cherry on top and white satin interior lining. It's made with faux-leather and has an adjustable strap, along with a magnet to keep your other trinkets safe inside. And, it can be yours for $44.99!
You can snag the bag right now on Cakeworthy's site, and you should probably do it ASAP. The bag is limited edition, and as soon as everyone else on the internet sees this, they're going to want to buy it, too. It's the perfect thing you need for your next Disney day, or to simply use every day as a reminder that you should probably be at Disney instead.