Dolce & Gabbana just hosted the most #Millennial fashion show we've ever seen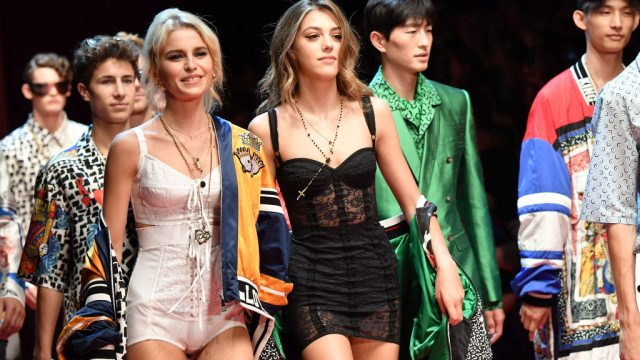 Capitalizing on the influence of social media and its celebrity gatekeepers, Italian fashion designers Domenico Dolce and Stefano Gabbana rounded up a host of Millennial tastemakers for Dolce & Gabbana's latest menswear collection as part of Milan Fashion Week.
Dubbing the line "King of Hearts," the collection's showing featured Insta-famous actors, musicians, and socialites — including Sylvester Stallone's daughters, Sistine and Sophia, Pierce Brosnan's son, Dylan, and Myles O'Neal, son of Shaq — rocking sleek suits, luxury lounge wear, and upscale activewear emblazoned with hashtag-able slogans about love, including Amore Per Sempre (Love Forever) and Amore Sacro (Sacred Love).
But if the 100+ Millennial superstars strutting their stuff on D&G's runway aren't enough to make your heart skip beats, the uniquely Instagramable fashion sure will.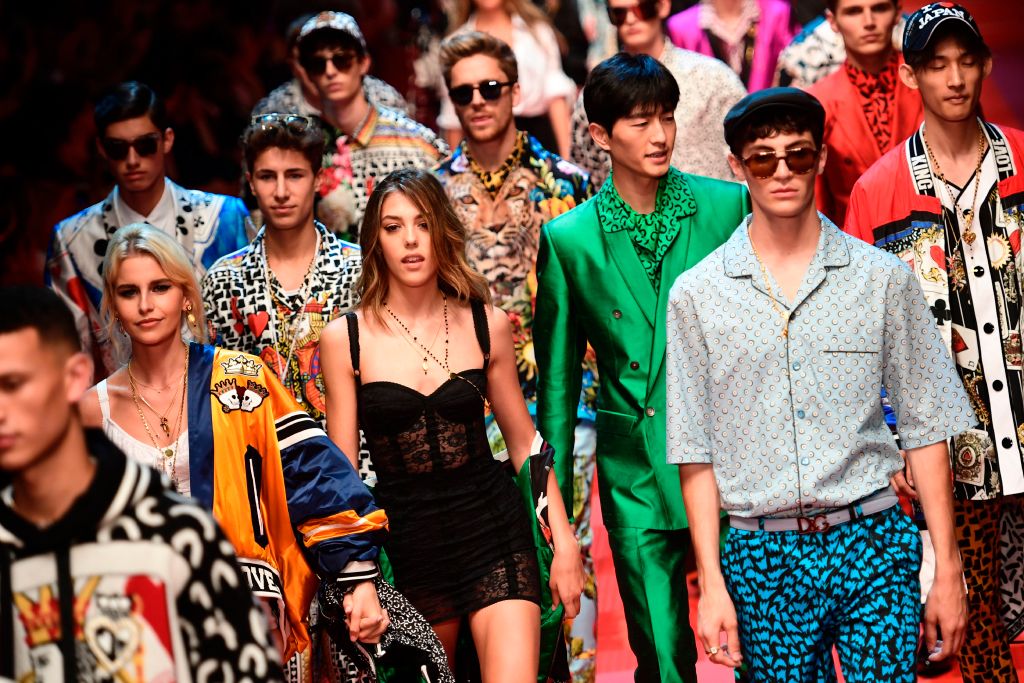 Like this card-printed suit…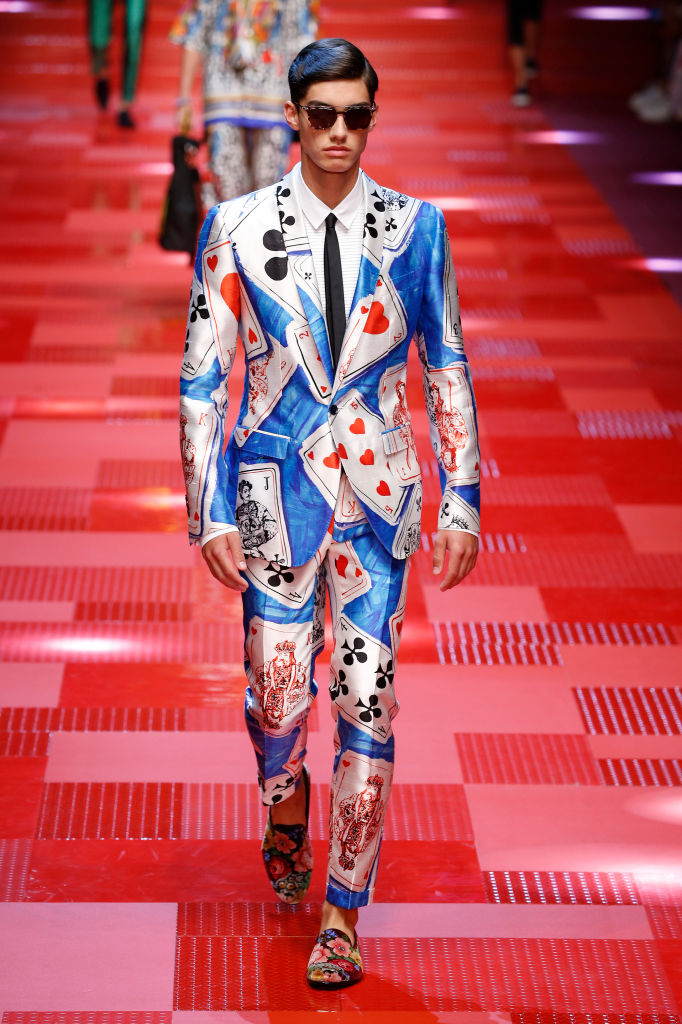 …this #tote…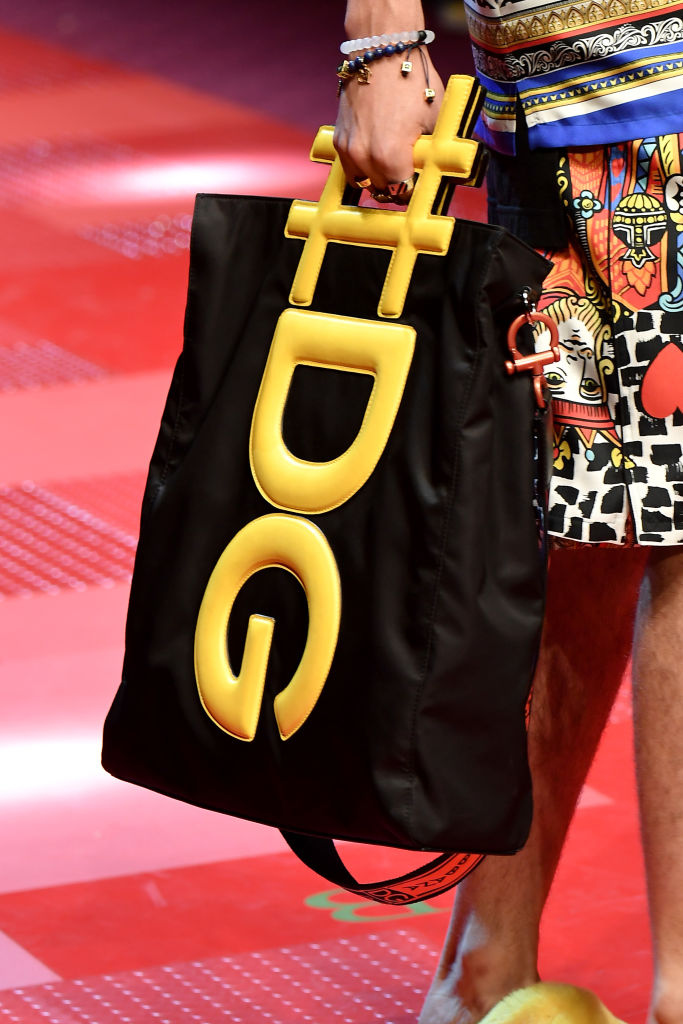 …this casually chic look fit for a king…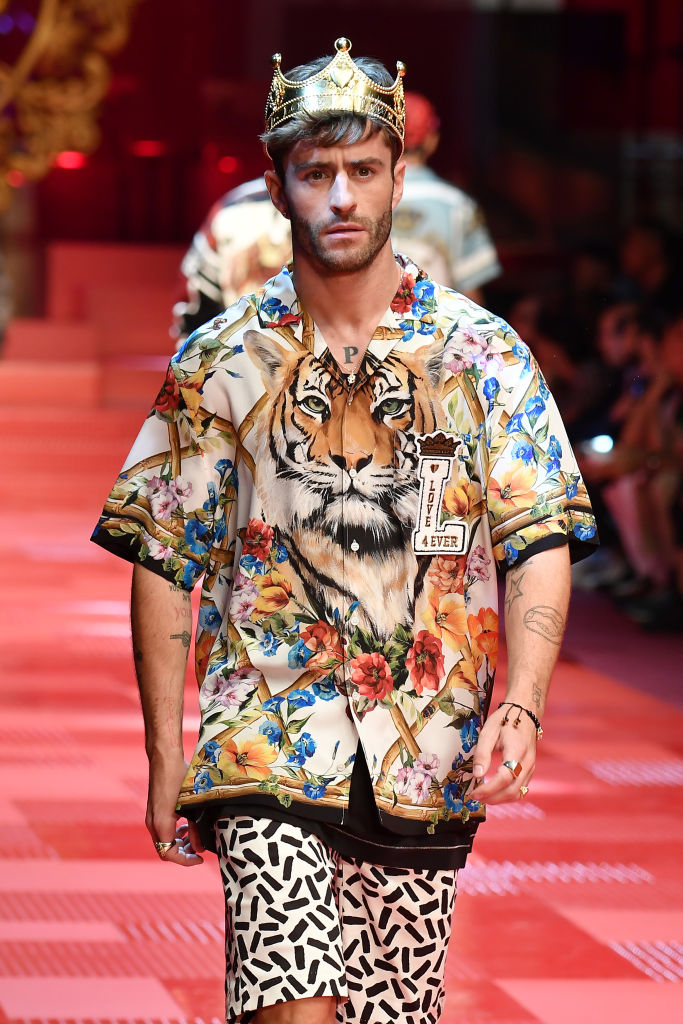 …and this match made in mixed-print heaven.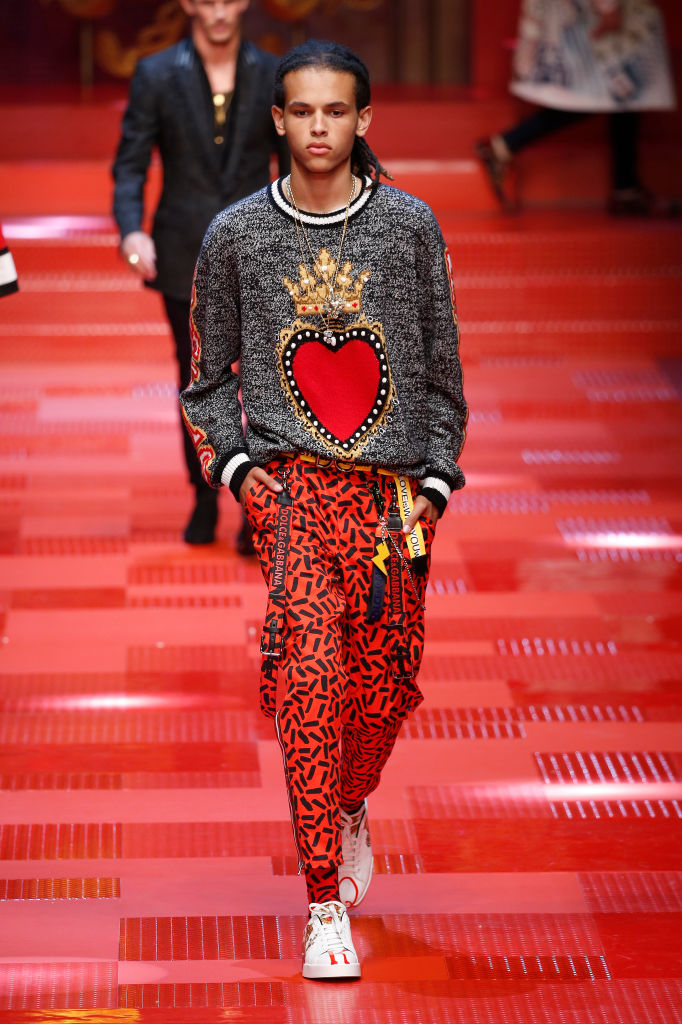 True to form (and their love of form-fitting dresses), D&G showed some women's wear, too, keeping it simple and sophisticated with a black pencil skirt…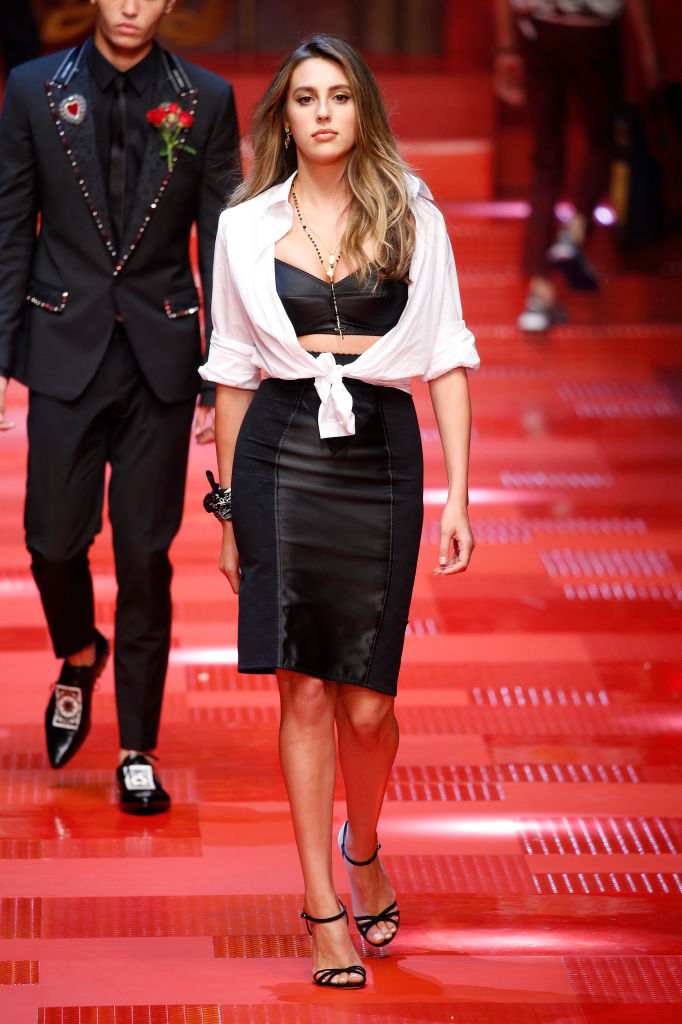 …and turning up the heat with lingerie-inspired outerwear.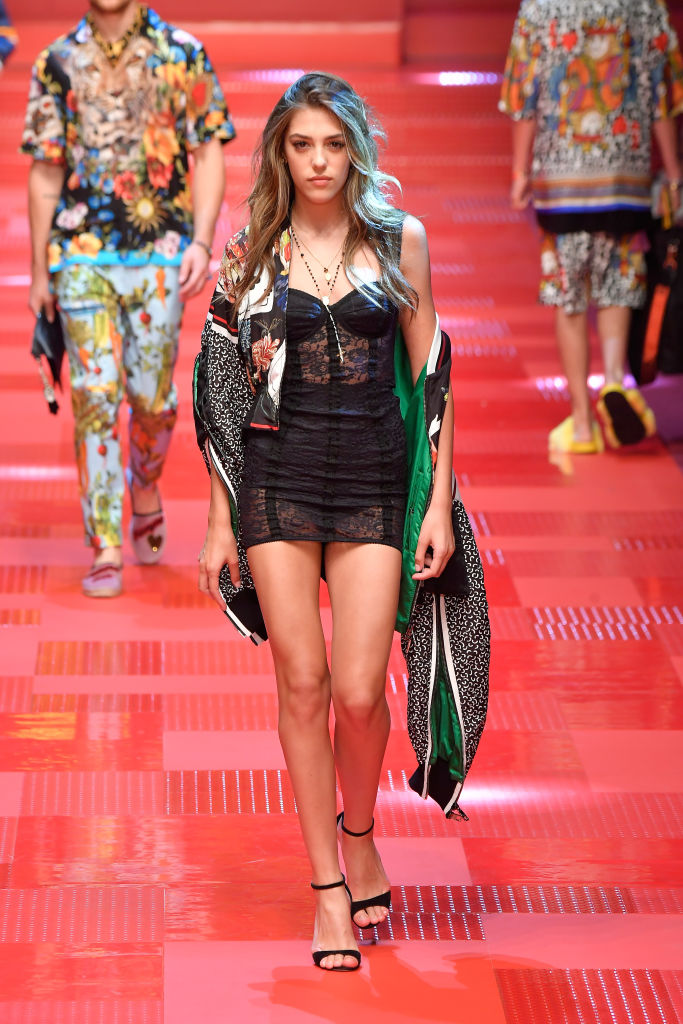 But the dynamic design duo love playing with fire. Recently, the pair was criticized for their commitment to dress First Lady Melania Trump, with anti-Trump consumers vowing to boycott the brand. The fashion house responded by rolling out a line of $245 tees printed with the words "#Boycott Dolce & Gabbana," and promoted the fashion statement via a video of a fake Boycott Dolce & Gabbana protest.
Politics aside, according to D&G, their latest collection represents a return to their signature style of graphic prints, bold color palette, and sexy silhouettes  — but with an extra injection of electric, social-media savvy youth. "That was our DNA, our classics, what we have always done," Dolce told Vogue. "While this [Millennial model casting] is about the new."