These dogs dressed up in costumes for HOWLoween will totally brighten your Friday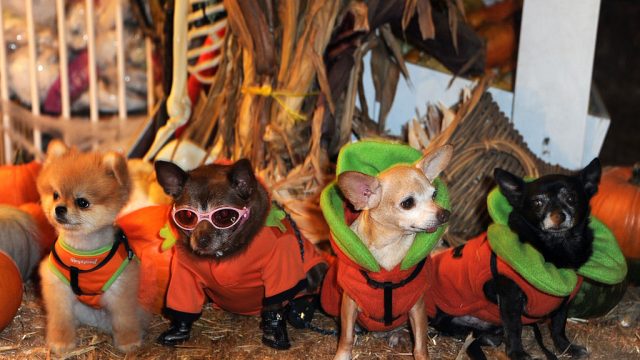 This weekend, Halloween celebrations kick into full gear. And even our best dog friends will rock some fabulous costumes. Of course, these days there are tons of fashion-forward costume options for every furry friend. And who would say no to picking out both a costume for yourself AND a costume for your pet? That's twice the costumes that you get to choose. This week, Loot Crate, the go-to subscription box for nerdy fun hosted a Halloween doggie costume contest, and the entrants were the cutest. Here are some of our faves from the night.
This cute little dog looked shockingly adorable in a Pikachu costume.
This puppy pumpkin patch is so adorable, who needs Jack-O-Lanterns?
This unicorn fairy grants all of our wishes with only his cuteness.
And this little devil could totally get out of trouble with a face like that!
This little pup probably feels like royalty carrying this lovely princess around.
These dogs in costume are so darling, we can't even!
Happy HOWLoween!