Dogs Who Brunch is *the* Instagram account for all your puppy and foodie needs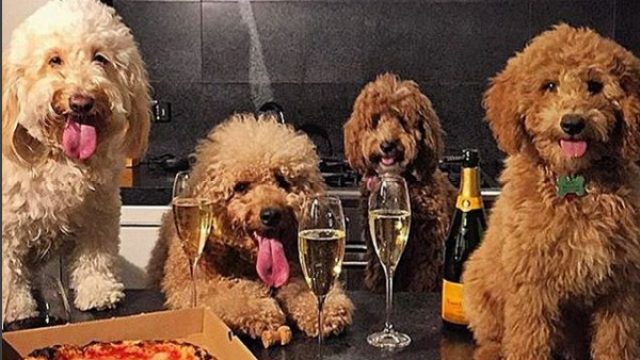 Even if you've only met me for a brief moment, you'll know two things about me: I love brunch, and I LOVE puppies. So imagine my surprise when I came across this gem of an Instagram account called Dogs Who Brunch, which is exactly what it sounds like: cute dogs posing in front of heaping amounts of delicious food.
Basically, if you love dogs and love a good insta pic of some food porn, then this page is literally the only thing you will ever need to follow to meet both of those needs.
Look at this guy, patiently waiting for all of his doggie friends to meet him at the new local brunch spot.
Then there's this guy, who is brunching super hungover from his bed all day.
The holy grail of dog foodies, Popeye, knows that a Shake Shack burger is the perfect weekend brunch!
Toast knows exactly how to detox from a long weekend!
This lil floofer knows the only way to celebrate Tuesday is with tacos!
Coffee? Check. Mimosa? Check. Big, comfy robe? CHECK!
Friends who brunch together are the best kind of friends!
Do these Frenchies know how to party or what?! #brunchdreams
And finally, this little fella who is literally all of us on the weekend will give you LIFE.
You can check out more photos from the best Instagram account in the world here.