Just a bunch of adorable doggos who have nailed the art of perfect selfie lighting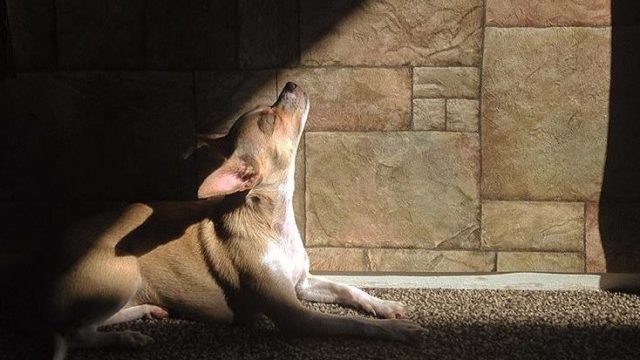 Is there anything better than starting (or ending) your day by looking at a bunch of photos of cute doggos? Not really. Dogs are pretty much the best, and it's hard to find someone who doesn't smile at the mere sight of one. Dogs are perfect no matter what they're doing, honestly, but they're even cuter when they seem to mimic human behavior. That's why you *need* to see these dog selfies on Twitter that show canines who have solved the mystery of perfect selfie lighting.
We all know that lighting and posing can make or break a selfie. You need to be in natural lighting, of course, as an artificial glow just never looks quite as good. You also need the exact right amount of sun and the right angle. Too much sun can blow out a selfie, making you look washed out or even hard to see. Meanwhile, not enough sun can lead to shadows. It's a difficult balance, which is why we're so impressed by these magical dog selfies that totally capture why doggos make such great best friends.
These dogs are all pretty freakin' cute, but our favorite might be the one looking longingly up at the sky, surrounded by gorgeous yellow flowers. Or maybe the all-white pup staring off in the distance atop a pile of snow.
Forget it. There's no way we can decide which one of these dog selfies we love the most. Maybe you can help us choose.
Here's the shot that got the whole thread rolling:
And then it just spitballed from there. false
false
Seriously, just look at those eyes.
You are all perfect and we love you.
https://twitter.com/udfredirect/status/979576225768321024
false
We can't take the cuteness of these dog selfies. For real.
false
And here's a couple of kitties, because we can't forget about our feline friends.
https://twitter.com/udfredirect/status/980557492051685377
Forget April Fools' Day — these dog selfies are the *real* deal.