This tiny dog at Paris Fashion Week has become our new style icon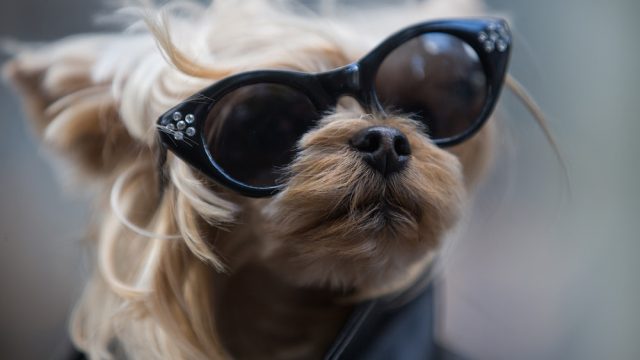 Kim Kardashian, Gigi Hadid, Salma Hayek, Dakota Fanning, Zendaya, and Rihanna… these are just a few of the glamorous celebs hitting up Paris Fashion Week dressed to impress. Well, get ready to completely lose your minds, because we just found a special little someone who stole the spotlight and blew them all out of the water: Little Lola Sunshine!
Not only was this pup dressed to the nines, but she actually went to some of the most coveted shows at Paris Fashion Week!
https://www.instagram.com/p/BLIUoN7AkFj
How is being this cute legal? SHE. HAS. A. LITTLE. HAT. We are dying.
Little Lola Sunshine made the rounds in her adorable outfits looking absolutely divine.
Look at her leather jacket. LOOK AT IT!
This dog has more style in her little pinky then I could ever wish to have in my entire body, and you know what? I'm not mad about it.
https://www.instagram.com/p/BLAzL_GAMow
Oh my god she has more than one Chanel look. I'm dead. I've died.
Not only is Little Lola Sunshine impeccably dressed, but she clearly takes great care of her luxurious hair. Let this be a lesson to us all!
https://www.instagram.com/p/BK7_ZaAAsp4
May we all look so elegant in a lace blouse some day.
Would it be weird to bring a picture of a dog in to my colorist?
https://www.instagram.com/p/BK_m4twgl2k
What are the odds we see this look in Vogue next month?
I'm so glad Lola took some personal time during her whirlwind week to go on a coffee date.
https://www.instagram.com/p/BLE7LTkggn6
Her "model off-duty" look is the best one we've seen yet!
Cheers to you, Lola, may we all aspire to be as chic as you!
https://www.instagram.com/p/BKy4VbegExD