It's now illegal to leave your dog outside in horrible weather in this state — let's make it illegal in ALL states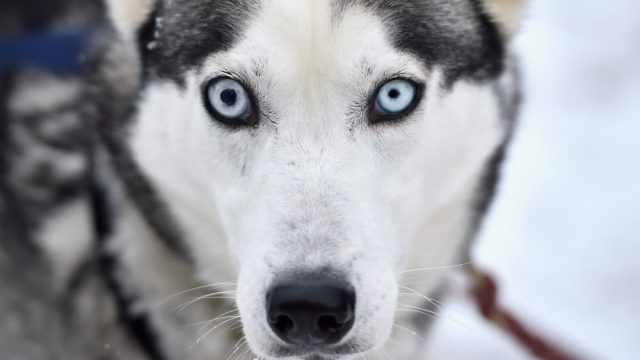 By now, most pet owners know better than to leave their dogs inside of a hot car during the summer. But what about leaving them outside in hot and cold conditions? A warm fur coat only gets you so far, even if you were born with it. That's why Pennsylvania passed Libre's Law to protect dogs by setting a limit on how long pet owners can leave their dog outside in hot and cold weather.
If it's 32 degrees or below, or 90 degrees or above, owners can tie up their pets outside for a half hour max. If they go beyond that, they'll be fined — and face a possible jail sentence. Hopefully, when they're staring at six to 12 months (a full year!) behind bars, they'll reconsider leaving their pets to face horrible weather.
And the law has already been well received: The Pennsylvania Veterinary Medical Association called the new law "an incredible victory for animals," and what could be better than that?
The law is strict in Pennsylvania, and it should set an example for similar laws in other states.
Libre's Law was inspired by a sad case in Lancaster County, PA, in which animal cruelty specialists rescued a pup from life-threatening conditions. Libre is a happy, healthy dog now — thanks to the shelter's incredible work — but his situation was dire enough to cause PA lawmakers to look for ways to prevent it from happening again.
Hopefully, Libre's Law will encourage other states to pass similar laws about leaving pets outside in terrible conditions. And if you're doing some holiday shopping for your furry friends, it might help to buy them some presents, too — a pad to sit on, a warm sweater, or even a portable heat lamp to keep them comfortable for when they are outside in these cold months.