Because who doesn't love bagels?
Who doesn't love bagels? I mean, it doesn't matter what you like or don't like, there is definitely a bagel out there for you. And today, we celebrate National Bagelfest Day, in honor of Murray Lender, owner of Lenders Bagels. (In 1986, Murray started the festival in Mattoon, Illinois, home of the world's largest bagel factory.)
Even though the bagel's history is complex, we still enjoy them and are incredibly thankful for all of their creators. (We are so sure mermaids would become human for one, too.)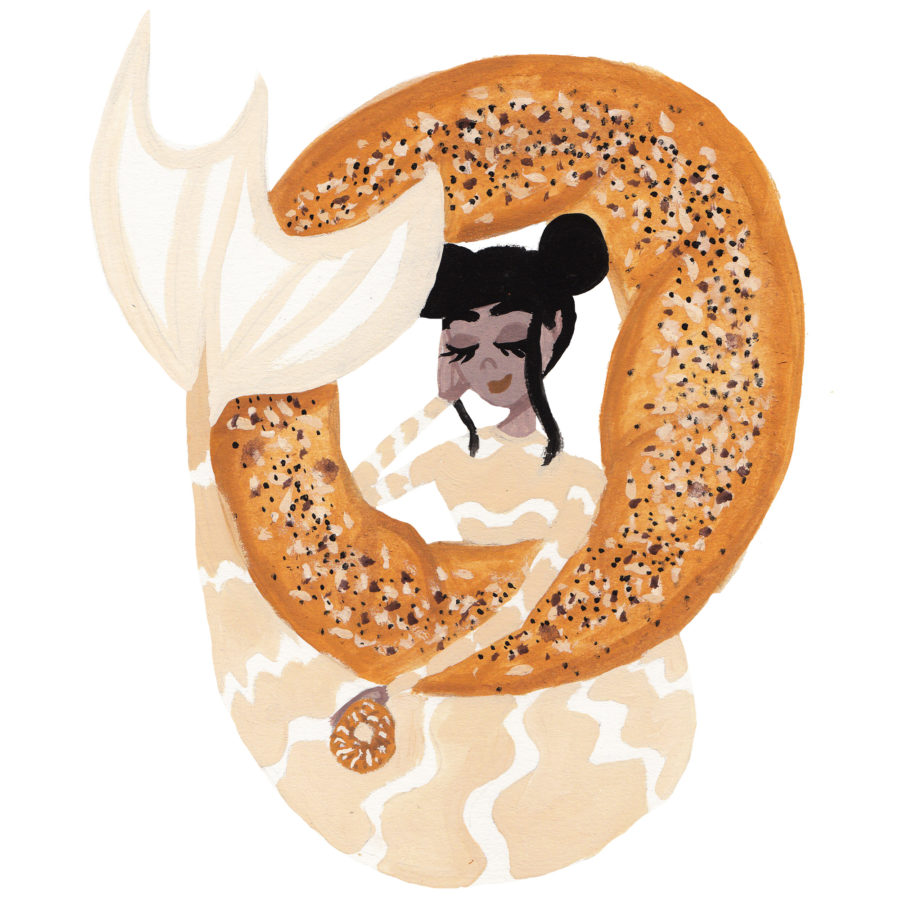 We hope you swim by next week with a tummy full of bagels.