Does coconut oil actually make acne worse? It's not as simple as it sounds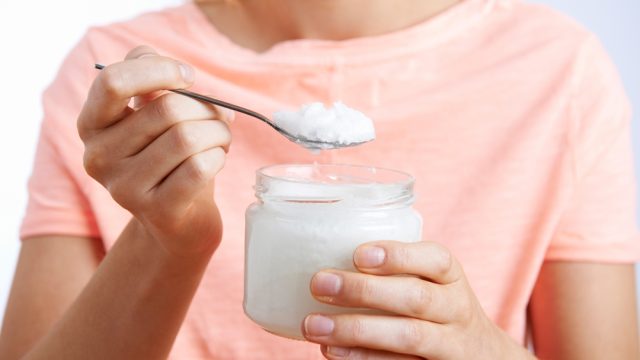 I'm sure you've heard about the life changing perks of using coconut oil for literally everything. From conditioner to cold sores, the natural health and beauty product serves a multitude of purposes (over 100 to be exact). But what about your adult acne? Is coconut oil the saving grace that you always needed to slather on your skin day and night? While many people praise the oil's positive effects on their face, it may not be the answer to your problems.
HelloGiggles has covered the glorious ingredient of coconut oil in the past and many people call it a "miracle" product but, we may need to reevaluate this opinion, especially since everyone's skin and body reacts differently.
So while we can use coconut oil for 1) makeup remover 2) hair masks 3) mouth wash 4) body scrubs and 5) lip moisturizers, keeping this stuff off of your acne may be a good idea. Let's just say we learned the hard way.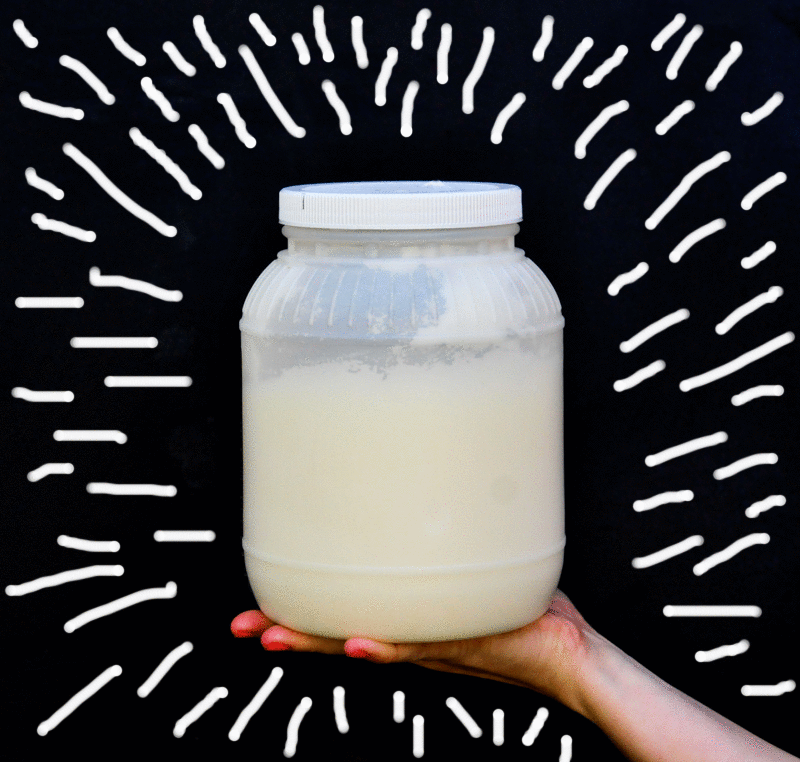 Extra virgin coconut oil can be used in small doses but smearing your inflamed, combination skin won't be a miracle cure-all and could potentially make things far worse. Many people use the oil cleansing method and swear by it. Your skin becomes softer and super moisturized, but break outs typically follow. Many avid believers say that this is because your body is rejecting all of the toxins and pushing them out through your skin. "Just stick through it," they may say. But for many, coconut oil causes cystic acne, which is painful underneath the skin inflammation. Not fun and not worth it.
What may cause your coconut oil break outs? Many products need to be diluted, just like any store bought item that has essential oils in the ingredient list. Damage or burning to the skin can be the result if not diluted properly. This is the case with coconut oil as well, which is why when it's directly applied to the face, inflammation occurs.
Coconut oil is made up of saturated fat and lauric acid. The acid is what people seem to love about the ingredient as it soaks in to the skin quickly and doesn't leave an oily feeling. A 2004 study does prove that coconut oil improves hydration levels in the skin. Moreover, coconut oil is an antioxidant and heals wounds faster. Okay, so this seems and sounds like the model product to cure acne, right? Eh, not so much.
So whats the deal with coconut oil and acne? Every skin type varies. Every person's skin is uniquely different and needs a different type of love and affection and for those of us with acne, it may take a bit of more digging and searching. Coconut oil rates at a 4 from 0 to 5 of comedogenicity. Comedogenic products clog pores and are the number one thing to stay away from when suffering from acne. Moreover, the lauric acid fights bacteria but just ends up clogging pores when used in the wrong way. Basically, coconut oil is just clogging pores all over the place and definitely not helping your already-present acne.
Now, this isn't to say coconut oil is unhealthy! The unique chemistry of it just isn't always best for every skin type. There are tons of other methods to try if you're wanting the natural skin care regimen in your routine. From olive oil, to fruit face masks, to vegan products, curing your acne can cause you money, time, and frustration. With the right experimenting, you'll beat this problem. Just approach the coconut oil with caution if you're acne prone.