"Doctor Who" fans will flip out over this illustrated book series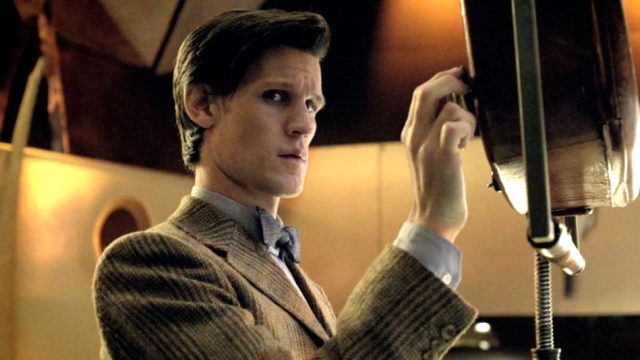 If you were a child of the '80s or '90s, you might already be familiar with these small, classic books. Fans of Doctor Who will especially dig the new "Mr. Men" series that focuses on all of the different doctors throughout the history of the show. Instead of "Mr. Bump," you have "Dr. Fourth."
The BBC science fiction show has had a few people step into the TARDIS during its run. Since the premise started in the '60s, it'd make sense for things to switch up on occasion. Even better, Doctor Who successfully transitions each new doctor somewhat flawlessly. Yes, people have their preferences, but that's probably why each doctor has his own book.
https://www.youtube.com/watch?v=UB0KOf0sdi8?feature=oembed
Currently, twelve different doctors have graced the television series. It started out with actor William Hartnell decades ago. These days, Peter Capaldi has been the most recent doctor— he's been playing the doctor since 2014. Prior to, Matt Smith and David Tennant had the role. Capaldi has announced that this year will be his last, which means that #13 is on his way.
The original "Mr. Men" stories were created by Roger Hargreaves. After his passing, his son Adam took over. We're guessing Adam is likely a big fan of the series, thus bringing these tiny adventures to life.
There are currently four books available, with more being released throughout the year. You can find them online, or — in our case — at the grocery store.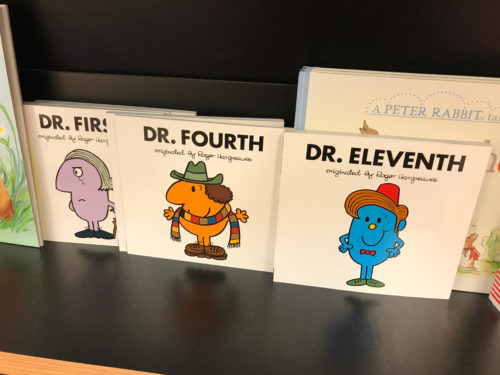 (Thanks for being a fan of pop culture, Giant!)
Whether we're buying them for the young Doctor Who fans in our lives, or for ourselves (and there's no shame in that) we think they're definitely money well spent.