The truth about those trendy hair vitamins, according to a hair specialist
In the past couple of years, the beauty world has ushered in hair supplements that boast the ability to make your hair grow faster and shine like the sun. As with most beauty products, targeted hair vitamins require weeks to months of use before results are visible. Even then, it's hard to tell whether a pill is really working unless there's a dramatic change.
In order to get to the bottom of this deep pit of vitamin-based mystery, we decided to take all our questions to an expert. After all, why force ourselves to wonder endlessly and sink our money into question marks when we can take the conversation to a pro? We chatted with trichologist Penny James, IAT-certified trichologist, and owner of the Manhattan-based Penny James Salon, to get a professional primer on all things hair vitamins. James told us whether hair supplements actually have any scientific backing, precisely how hair vitamins work, and of course, which ones we should all be taking.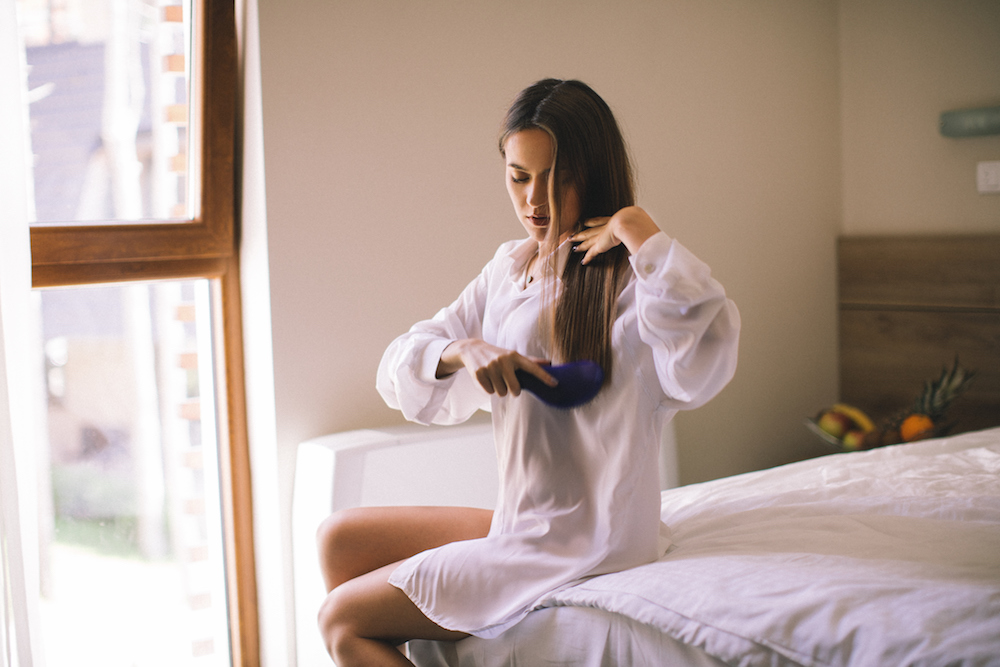 Do hair vitamins really work?
First things first, James says hair vitamins do work, particularly for people suffering from excessive hair loss. In fact, when you're armed with the right hair vitamins, it's common to also see an improvement in the strength of individual hair follicle and texture. Says James:
"If you are suffering from any sort of hair loss, it's very important to make sure you're supplementing your diet with a vitamin that can help your hair grow stronger and keep your follicles healthy. When taken correctly with a balanced diet, a hair loss vitamin is crucial to the support our hair needs to grow and the texture will change for the better."
However, James was careful to clarify that not all hair vitamins are created equal, and the process of supplementing your regimen should be taken to a professional who can speak to your needs from a scientific perspective. For James, this starts with documenting which vitamins her clients are already taking, and going from there.
"It's important to see a trichologist to see what type of vitamin will be best suited. As a trichologist, my first question is what supplements are you taking. I look for signs like very dry hair, brittle hair, loss around the hairline, and diffuse hair loss before making recommendations," explains James.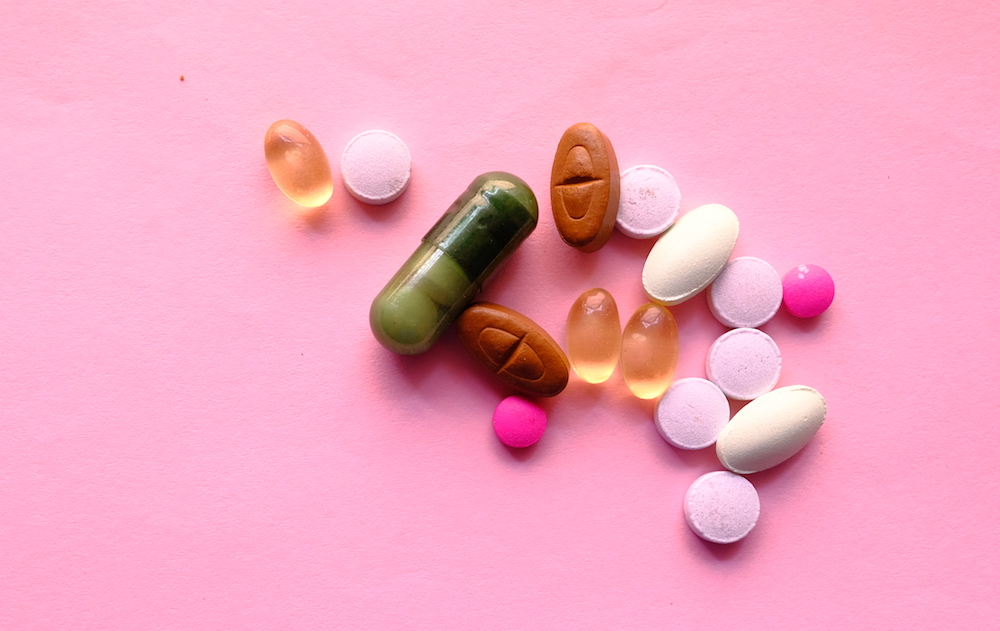 Vitamins for healthy hair
While each individual seeking treatment will likely be recommended vitamins based on their current diet, demographic, and specific needs, James did reveal the vitamins she most consistently endorses for her clients, and they're ones you can pick up at any grocery market or drugstore. (So you probably don't need to pay attention to any of those Instagram influencer-endorsed gummies you see everywhere.) "Vitamin D has been clinically proven to help hair loss. Most of us are lacking in this vitamin and it's very important to make sure Vitamin D is either taken solo or in a multivitamin," she explains. "Also, zinc, copper, iron, E, C, B complex, and Tyrosine are a few more that play a key role in the health of hair. When people are suffering from androgenetic alopecia, loose anagen syndrome, or telogen effluvium, they often have a deficiency in these vitamins."
Best hair vitamins
Still, even if you know what specific hair vitamins you need, not all supplement brands and formulas will have the same effect. James has found using lines developed by scientists has a greater success rate than some of the trendy alternatives. "I recommend my clients Hair Fact and Replenology because both of these product lines are made by scientists who specialize in hair loss and the science of hair," James explains. "When you suffer from any kind of hair loss we want to start with supplementing nutrients your body is lacking within, so this can help grow stronger, healthier hair and support a healthy follicle and scalp."
The lowdown on biotin
On top of getting faster, healthier results, it's crucial to take cues from a professional so you avoid taking toxic amounts of vitamins on accident (or out of impatience). James confirmed that yes, it is possible to take too many hair vitamins, so any Rapunzel dreams, unfortunately, can't be accelerated beyond a normal timeline. "There has been clinical proof that too much biotin can cause problems with your blood testing," James says. "Vitamin A can also be toxic if taken in large quantities. Also, you cannot [substitute] vitamins for food; our body needs protein, and a well-balanced diet to function properly and this applies to your hair too."
According to James, taking large doses of any kind of vitamin can be toxic. This is why it's important to talk to a trichologist and nutritionist about what vitamins are going to help your hair grow back.